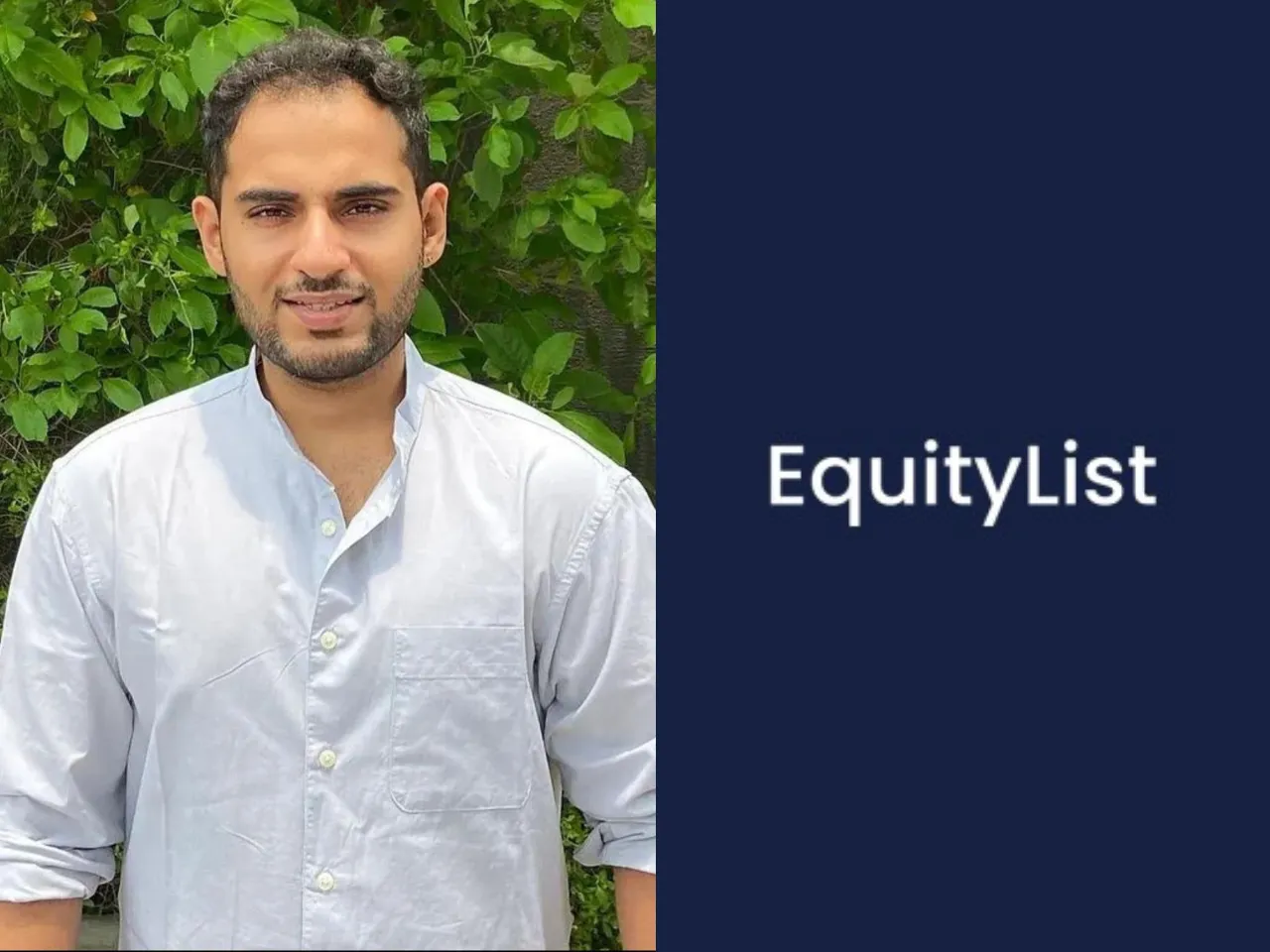 New Delhi-based full-stack equity and shareholder management platform EquityList has raised $2.2 million in a seed funding round led by AngelList India, Hustle Fund (marking Hustle Funds's maiden investment in India), Republic, Unpopular Ventures, Mana Ventures, Riverwalk Holdings, and Super Capital.
The round also participation from angel investors like Tanmay Bhatt, Ramakant Sharma (Livspace), Gajendra Jangid (Cars24), Sairee Chahal (Sheroes), Rangarjan Krishnan (Five Star Finance), Sajid Rehman (MyAsiaVC), and Faiz Mayalkarra (KubeVC) among others.
The purpose of the fundraising
According to the company's statement, the startup plans to utilize the raised capital to hire new talent and expand its business presence. It currently has a business presence in India, Singapore, and the United States region. EquityList wants to expand its presence into new markets such as West Asia and North Africa.
What does EquityList do?
Incorporated earlier this year, EquityList is a full-stack equity and shareholder management platform that offers services like cap table management, stock options (ESOPs, SARs, RSU, etc.), data rooms, valuation services, and related compliances.
The startup has been operational since 2020 in beta within AngelList India. It claims to manage equity for more than 10,000 shareholders and manages $950 million in stock options.
"We started building for India and, over the months, expanded to working with customers across Southeast Asia and the US. As founders build global businesses, there are inherent challenges in navigating the complexities of cross-border equity management, which EquityList specializes in solving," said Kashish Sharma, CEO of EquityList.
What AngelList say about EquityList?
"EquityList started as a product within AngelList India, and I am incredibly proud of the team for going 100% in on it. We believe there is a multi-billion dollar opportunity here, along with EquityList's mission of democratizing technology to impact wealth creation significantly. EquityList is leading the way in advancing the maturity of the Indian startup ecosystem and is expanding its product offerings and presence worldwide," said Utsav Somani, Partner at AngelList India.
Also Read: