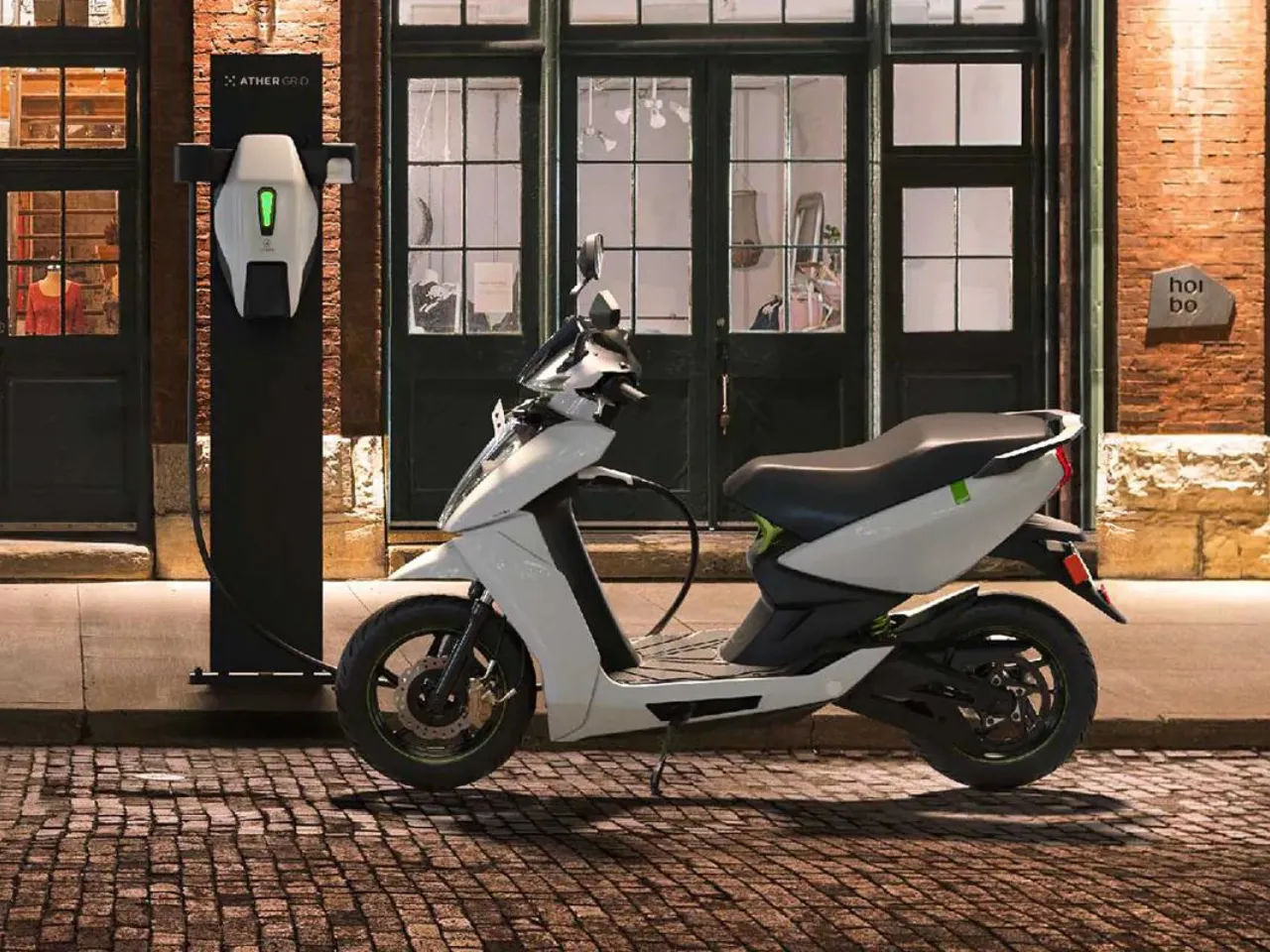 India's leading electric two-wheeler manufacturers, including Ather Energy, TVS Motor, Ola Electric, and Hero MotoCorp, are taking steps to qualify for government incentives delayed for over two months. These manufacturers plan to refund customers for the chargers that were given with the scooter but billed separately.
This decision is in response to the government's pull-up of manufacturers and the release of subsidies worth nearly Rs 800 crore.
The companies were billing customers separately for the vehicle and the chargers to ensure that the scooters were below the eligibility threshold required for the subsidy. The government had set the subsidy threshold at Rs 1.5 lakh, and manufacturers had to absorb the cost of the chargers to comply with this requirement.
However, the Ministry wants OEMs (Original Equipment Manufacturers) to refund customers who paid for the chargers separately to qualify for subsidies.
Ola Electric has decided to comply with the Ministry's request and will reimburse around Rs 130 crore to approximately one lakh customers who had purchased the Ola S1 Pro scooter. Ather Energy is also contemplating reimbursements.
The news of Ola Electric's decision to reimburse customers comes amidst a government-initiated investigation into inconsistencies in the FAME scheme.
The Automotive Research Association of India (ARAI) will not be taking any further action against Ola Electric as the company announced in a letter to ARAI that it would reimburse the price of the off-board charger to all customers who had bought it as an accessory when purchasing an Ola S1 Pro model scooter from FY 2019-20 until March 30, 2023.
The decision by these manufacturers to refund customers for chargers billed separately is expected to help them qualify for government subsidies.
The delay in the release of these incentives has caused financial stress for these companies, and the reimbursement will provide much-needed relief. The move also reflects the manufacturers' commitment to sustainability and the growth of the electric vehicle industry in India.
Also Read: