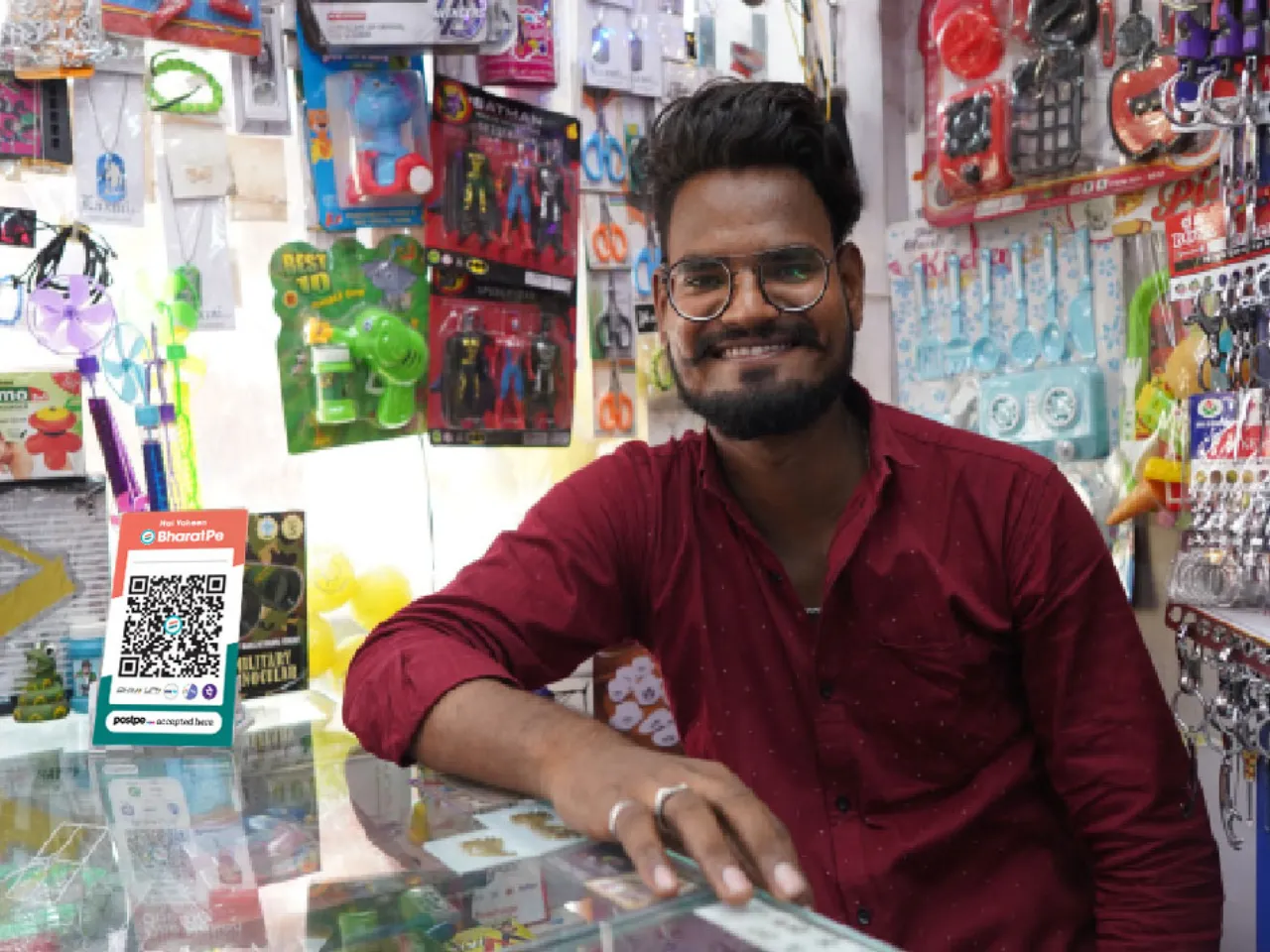 Gurugram-based fintech giant BharatPe today announced the launch of its new Android Point of Sale (POS) terminal 'BharatPe Swipe Android', a device that offers multiple modes for digital payment acceptance, including debit/credit cards, UPI, mobile wallets and QR code. 
Prior to this, The fintech startup had launched a Linux-based POS device for its customers in 2020. As part of the development, It will give its merchants an option to upgrade from the Linux-based POS to the new Android POS device.
BharatPe claims to have a network of over 2 lakh POS machines across 400+ cities in the country, and now it plans to double its POS network count over the next 12 months with the launch of BharatPe Swipe Android.
BharatPe said that its new POS solution offers a simple and intuitive interface with the convenience of instant settlements and single-point reconciliation for transactions across BharatPe QR and BharatPe Swipe.
With BharatPe Swipe Android, merchants can also accept QR payments via dynamic QR generated on the machine, as well as generate physical receipts for the QR payments done, the company said. 
Nalin Negi, CFO & interim CEO, BharatPe, said, "Through its robust fintech ecosystem for offline merchants, BharatPe has brought millions of small businesses and retailers under the fold of the digital economy. The latest addition to our product suite, BharatPe Swipe Android, is a powerful yet simple-to-use device that will further enable our merchants to offer their customers a seamless and secure payment experience.
He further said that the company aims to cater to a wide range of merchants across segments, including the small merchants, from a neighborhood kirana store to a fine dine restaurant or a supermarket chain.
Sandeep Indurkar, Chief Business Officer- Banking and Alliances, BharatPe, "The infrastructure for various payment acceptance offerings including point of sales (PoS) has been growing not only in metros and tier 1 cities, but also in tier 2 and 3 cities. We are bullish about our growth in the POS category with the launch of BharatPe Swipe Android devices. In the coming months, we will be launching a pathbreaking POS device along with offerings like pay later EMIs, Digital Receipts and sound notifications that will scale up payment acceptance for millions of offline merchants and kirana store owners."
Furthermore, BharatPe said it plans to launch integrated inventory, billing and payment solutions that are customized for specific industry segments like restaurants and retail stores.
Also Read: