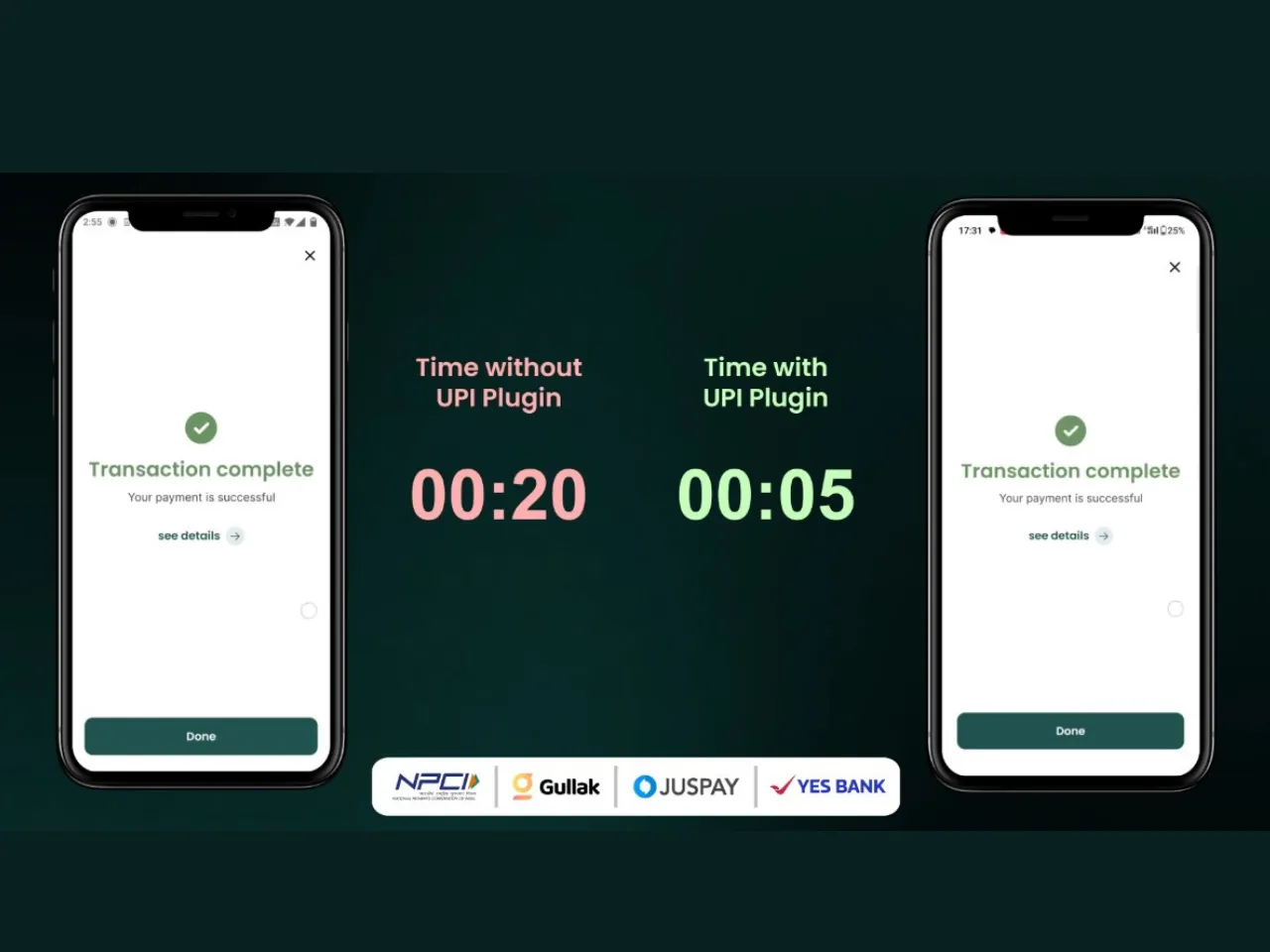 Bengaluru-based fintech startup Gullak today said it has partnered with JusPay to implement Juspay's UPI plugin SDK - HyperUPI, eliminating the need for its customers to go to another UPI payment app during checkout.
Gullak said the implementation will reduce the time taken for one UPI payment from 22 seconds to less than "3 seconds" and will now lead to fewer taps, near 0 payment failure rates, & a 100% redirection elimination, promising its users a smoother payment experience.
"Gullak In-App UPI SDK payment experience aims to remove the friction, switching to external apps and high failure rates during payment. With In-App UPI SDK, customers can complete their UPI payment in less than 3 seconds and will no longer have to switch to other UPI apps to complete their payment," says Dilip Jain, Co-Founder of Gullak.
Founded in 2022 by Dilip Kumar Jain and Manthan Dharmendrabhai Shah, Gullak is helping users create wealth by automating savings using UPI autopay 2.0 and auto-investing into digital gold using Augmont - one of India's largest Gold refineries.
"As a company, we are committed to building innovative solutions that remove payment friction while maintaining high-security standards. With HyperUPI, we aim to empower businesses to seamlessly integrate UPI into their apps, providing customers with an unparalleled payment experience," said Sheetal Lalwani, Chief Operating Officer (COO) of Juspay.
Gullak, which claims to have a GMV of $1.5 million, said it offers Gullak Gold+, an investment option through which users earn an assured extra 5% Gold every year on top of annual Gold returns of ~11%. 
The startup claims to provide the extra 5% by leasing Gold to large jewellers who, in return, give interest every month. 
In January 2023, Gullak raised $3 million in a Seed funding round led by Y Combinator, Rebel Partners, and Better Capital.
Also Read: