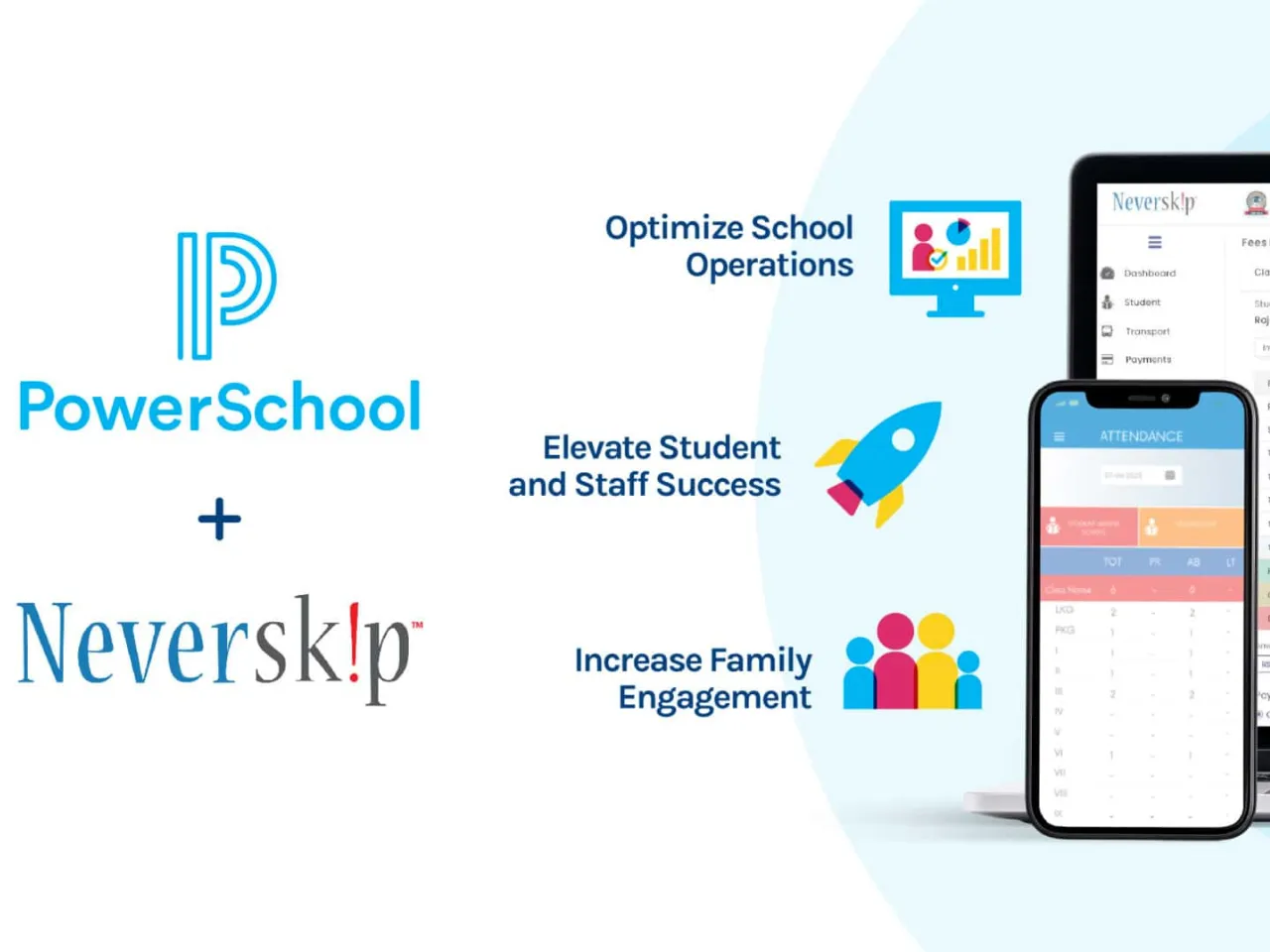 US-based PowerSchool, providing cloud-based software for K-12 education, said it has acquired Chennai-based enterprise resource planning (ERP) software startup Neverskip for an undisclosed sum.
According to the company's statement, The acquisition will create a unified technology platform for schools in India that optimizes operations, elevates student and staff success, and increases family engagement. PowerSchool will expand its reach to over 900 schools and 1.2 million students in the Indian market, the company said.
PowerSchool said it caters to over 50 million students in over 90 countries. The company reported $630 million in revenue in 2022, with a valuation of $4.3 billion, and is aiming to reach a revenue target of approximately $690 million this year. 
The company claims that its Learning Management System (LMS), Schoology Learning, is utilized by over 60,000 schools worldwide. 
By integrating Neverskip ERP with PowerSchool's comprehensive suite of tools, including data analytics and student support features, a significant transformation in school management and academic functions is anticipated, the statement said.
This collaboration aims to offer schools in India a reliable one-stop solution for both administrative and academic needs.
Following this acquisition, Indian schools such as Ekya, Maxford, Future Kids, Manipal School, and the SBOA Group of Schools will benefit from the enhanced offerings of PowerSchool and Neverskip, it added.
"We are excited about the opportunity to make an immediate impact in the Indian education system and improve outcomes for the approximately 250 million school-aged students.  PowerSchool has extensive experience helping many international and private schools in India elevate teacher effectiveness and student outcomes. Since its establishment in 2017, our Bengaluru office and its 1,300+ local employees have committed to bringing our global technology solutions to Indian educators and learners," said Hardeep Gulati, Chief Executive Officer (CEO) of PowerSchool.
The acquisition would also enable PowerSchool to extend its technology by providing centralized access to all administrative and learning functions, including admissions, fee management, transport, student records, homework, assignments, examinations, report cards, parent communication, blended classrooms, personalized education, and meaningful data analytics.
Also Read: