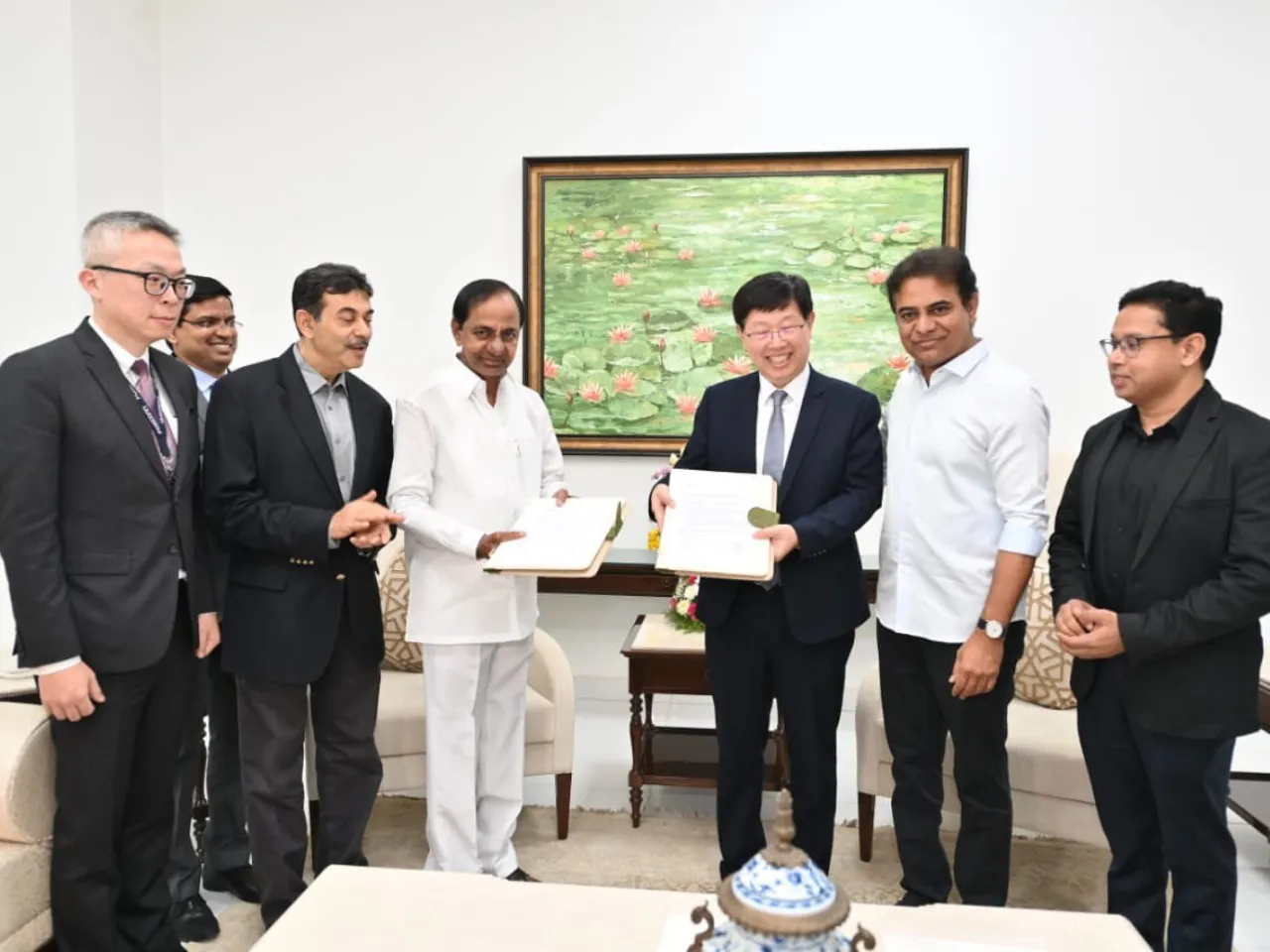 In a strategic move to address the challenges faced in China, Apple supplier Foxconn has announced plans to invest $500 million in setting up new manufacturing plants in Kongara Kalan in Telangana. The development comes as Apple endeavours to relocate its production facilities following disruptions caused by COVID-19 restrictions in China.
K.T. Rama Rao, the IT minister of Telangana, shared the news in a tweet, highlighting that this investment is expected to generate a significant number of employment opportunities in the initial phase. The creation of 25,000 jobs will undoubtedly boost the local economy.
Amidst ongoing tensions between the United States and China, Apple has been proactively seeking alternatives to minimize potential business impacts. The technology giant's decision to shift production away from China is part of a broader strategy to reduce reliance on the region and ensure a stable supply chain for its products.
Earlier this year, Foxconn secured an order from Apple to manufacture AirPods and expressed intentions to establish a manufacturing facility in India for this purpose, according to a Reuters report in March. With the current investment announcement, Foxconn reinforces its commitment to this plan and furthers its collaboration with Apple.
Furthermore, in late March, Foxconn received approval from the Karnataka government for a substantial investment of $968 million in the state. This investment, alongside the newly announced Telangana project, solidifies Foxconn's presence and operational expansion in India.
"The Government of Telangana's unwavering commitment to fostering a favourable business environment has enabled Foxconn Interconnect Technology to invest and grow in the state," stated a spokesperson. The proposed manufacturing facility will not only benefit Foxconn and Apple's production capabilities but will also contribute to the overall economic prosperity of the region.
Foxconn's decision to invest in Telangana aligns with its broader strategy to diversify production locations and reduce risks associated with a single manufacturing base. The company aims to establish the proposed facility as a central hub for its operations in Telangana, enabling it to expand its production capacity and cater to the growing demand for Apple products.
With Apple's focus on avoiding further disruptions to its business, the shift of production from China to India marks a significant milestone. By investing in Indian manufacturing plants, both Foxconn and Apple seek to ensure a more stable supply chain while capitalizing on India's growth potential as a manufacturing powerhouse.
As the global technology landscape continues to evolve, this move not only reflects the dynamic nature of the industry but also reinforces the importance of strategic partnerships and collaborations between international giants like Apple and Foxconn.
Also Read: