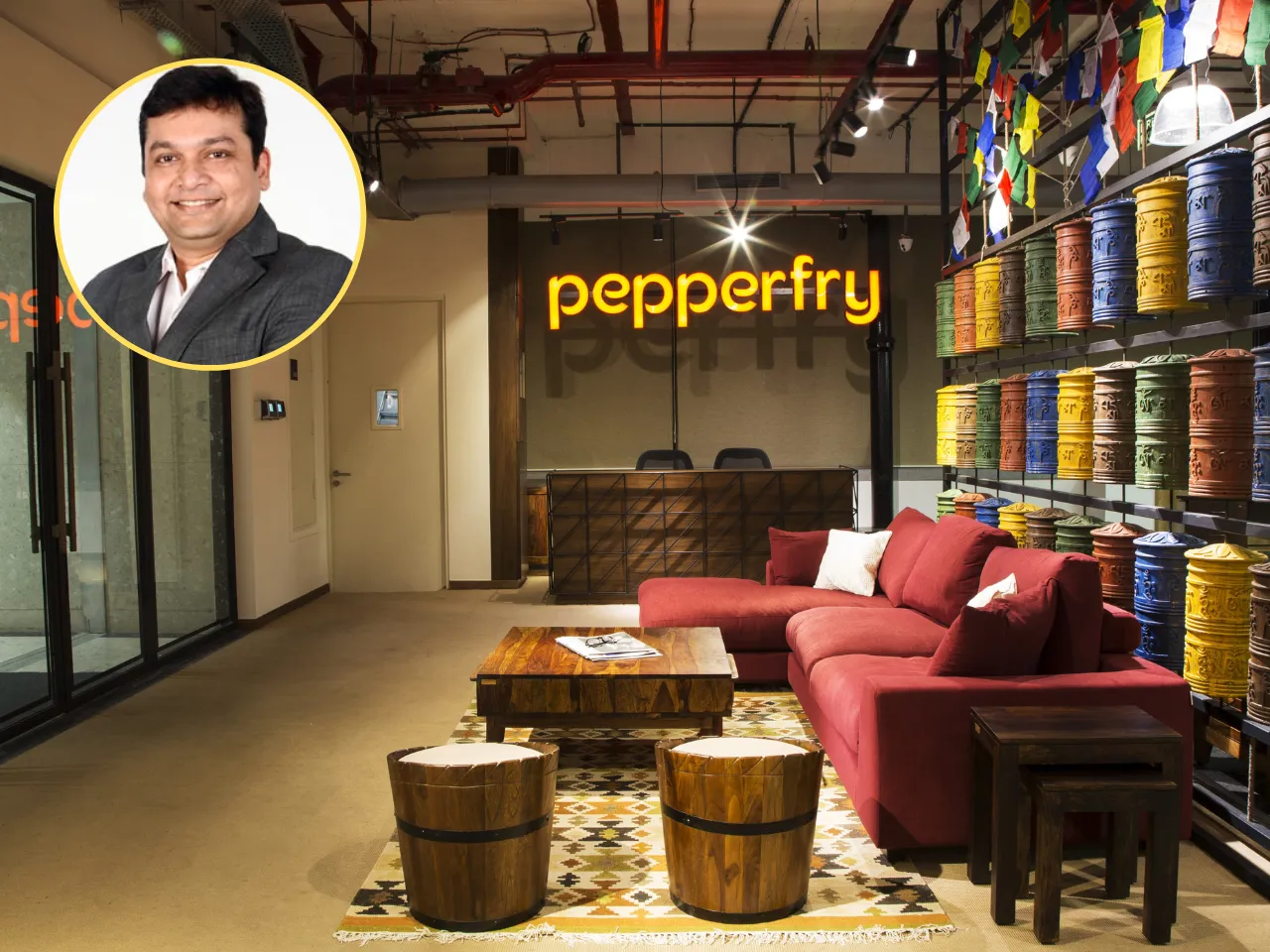 Furniture marketplace Pepperfry today said it has raised $23 million or Rs 190 crore in a funding round led by existing shareholders, including institutional investors and family offices.
Meanwhile, The company has also elevated co-founder Ashish Shah to the role of Chief Executive Officer (CEO). The appointment follows the untimely demise of co-founder Ambareesh Murty, who previously held the position of chief executive officer (CEO).
Ashish, who co-founded Pepperfry with Ambareesh Murty in 2012, has two decades of experience in the Indian e-commerce industry. He previously held the position of chief operation officer (COO), where he headed operations, category management, product and omnichannel Business. 
The online furniture marketplace previously raised $4.8 million in debt in 2021 from InnoVen Capital. Pepperfry said the raised capital will strengthen its ability to cater to the evolving needs of its 10 million+ and growing customer base through a strong omnichannel presence, a robust supply chain and tech-driven innovation.
"Pepperfry remains focused on its mission to provide a wide array of well-designed products to help customers create inspiring and functional living spaces. Pepperfry has always been committed to enhancing the way people create homes, and I am honoured to lead this incredible team of dedicated individuals who share this passion. The best tribute to Ambareesh will be to build on the foundation laid by us and fortify Pepperfry's position as India's leading furniture and home products company." said Ashish Shah, CEO of Pepperfry.
Pankaj Makkar, MD, Bertelsmann India Investments, an early backer of Pepperfry said, "We've been partners with Pepperfry for nearly a decade now. I've seen the company grow quickly, thanks to the capable leadership of co-founders Ambareesh and Ashish.
"After Ambareesh's unfortunate and untimely passing, it's only natural that Ashish takes the helm as CEO. He will continue to lead the company towards a promising future, driving excellence across all areas of business and technology," Pankaj added.
Pepperfry is backed by prominent investors, including General Electric Pension Trust, InnoVen Capital, Bertelsmann India Investments, and State Street Global Advisors, among others.
($1 = INR 83.04)
Also Read: