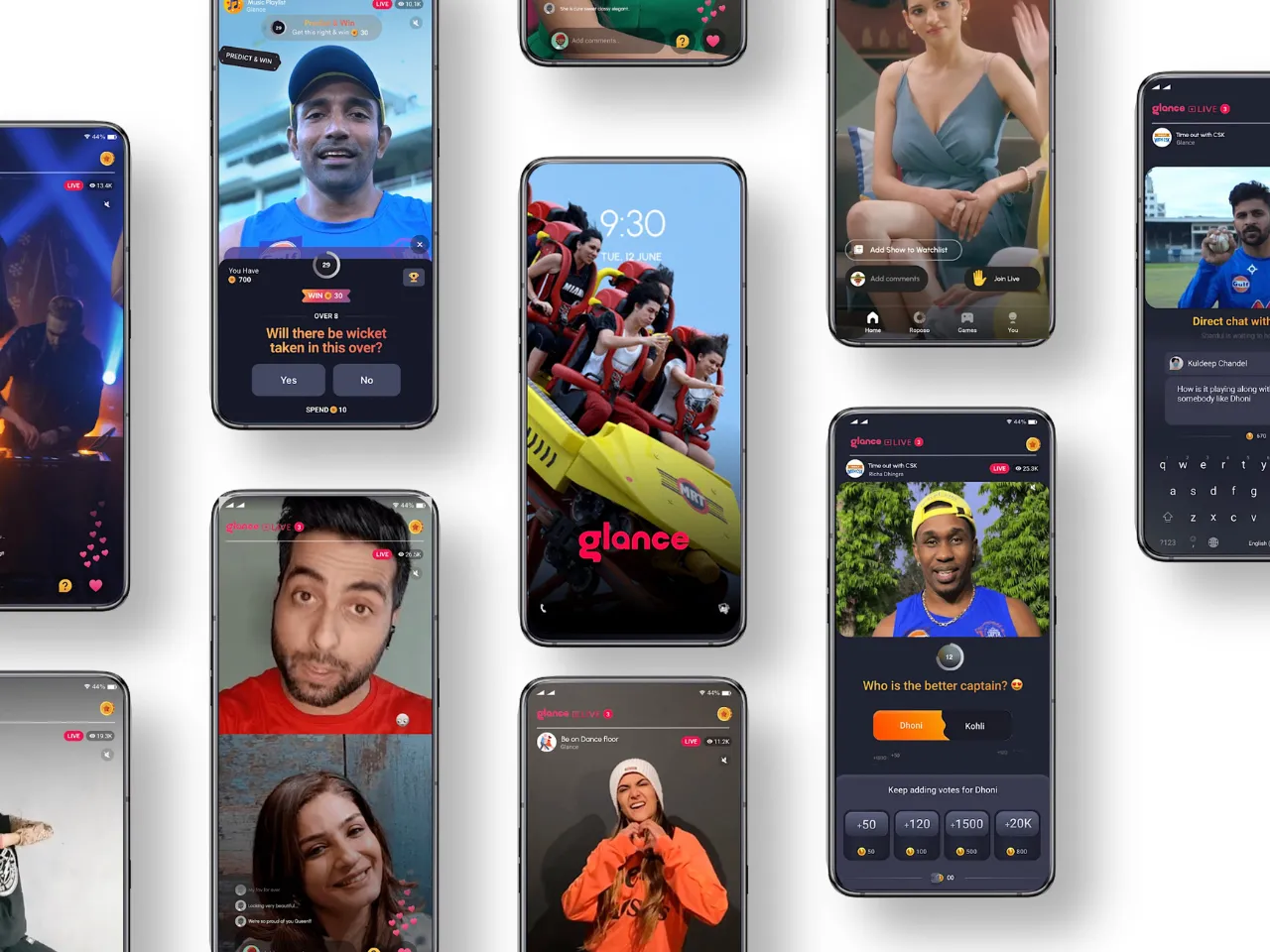 Glance, a company that operates a smart lock screen platform, today announced its expansion in Japan in partnership with the leading carriers and Android smartphone brands.
Glance is an AI-driven platform that offers a wide range of experiences directly on the lock screens of Android smartphones. 
These lock screen experiences include instant games, live game streaming, news, sports, lifestyle, fashion, entertainment, shopping, and live content. 
The company has partnered with publishers, content partners, and developers to offer a smart lock screen experience to users. 
Glance's AI personalizes these experiences by showing the relevant content to its users.
"With Glance we are unlocking the power of the lock screen, using AI to transform passive lock screens into smart lock screens," says Piyush Shah, Co-founder of InMobi Group and COO and president of Glance.
"Consumers check their lock screen over 100 times a day, but only use it for notifications, battery, and time. With Glance smart lock screen, they can stay on top of everything that interests them throughout the day. This could be a casual game that they love, latest score of a baseball game, the latest J-pop album launch, updates on their favourite celebrities and shows or news that matters to them – all without unlocking, downloading, or searching," Shah said.
In Japan, Glance said that its offerings in Japan are available to subscribers of SoftBank Corp using Xiaomi (Redmi Note 9T Redmi Note 10T, and 12T Pro) and Motorola (Moto G53y 5G) smartphones.
The company now aims to expand its presence to other big carriers and Android smartphone brands in Japan.
Currently, Glance is present on over 450 million Android smartphones, and is aiming to be on over one billion phones in the next two years.
The platform has over 230 million active users, primarily in India and Indonesia, while it has recently launched in Brazil, Mexico, and Colombia.
Founded in 2019 by Naveen Tewari, Glance is a consumer technology company that operates disruptive digital platforms including Glance, Roposo, and Nostra.
Also Read: