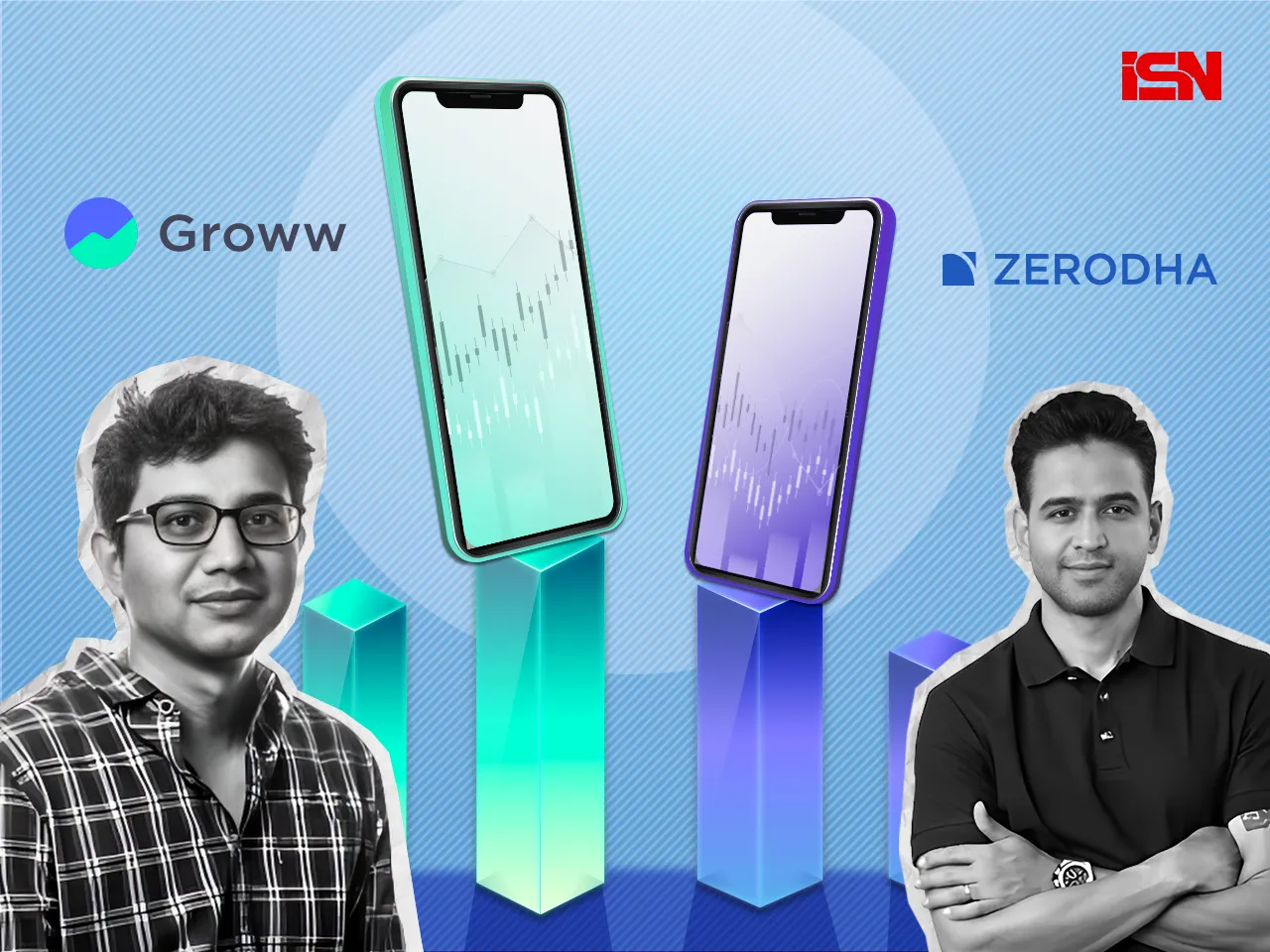 Groww has overtaken the Kamath brothers-founded Zerodha, becoming the platform with the highest number of active users in the country. 
According to data available in the National Stock Exchange (NSE), as of September 2023, Groww has 6.63 million active users, edging out Zerodha's 6.48 million. The achievement isn't surprising as the Tiger Global-backed startup has been gradually closing the gap with Zerodha over the past few months.
Still, Zerodha is in the lead
While Groww takes the lead in user numbers, Zerodha demonstrates a robust financial performance, reporting a 38.5% growth in both revenue and profit during FY23, amounting to Rs 6,875 crore and Rs 2,907 crore respectively.
In contrast, Groww, despite an 11.7X jump in its revenue to Rs 351 crore in FY22 and a 3X increase in losses to Rs 239 crore, has not yet disclosed its financials for FY23.
The considerable revenue disparity between the two giants is primarily attributed to Zerodha's dominance in the high-profit Futures and options sector. 
While Groww has focused on attracting new customers with long-term investment products and mutual funds, Zerodha has secured a substantial revenue stream by capitalizing on a lucrative trading segment.
What has been the growth trajectory for both platforms?
Groww has witnessed a substantial surge in its user base, increasing from 0.78 million users in FY21 to 5.78 million in FY23. Zerodha, on the other hand, has seen steadier growth, doubling its user base from 3.4 million in March 2021 to 6.48 million in September 2023.
Venture capita firmsl-backed platforms like Groww and Upstox have attracted customers by waiving charges for account opening or annual maintenance, a strategy that has proven effective in a competitive market. 
Also Read: