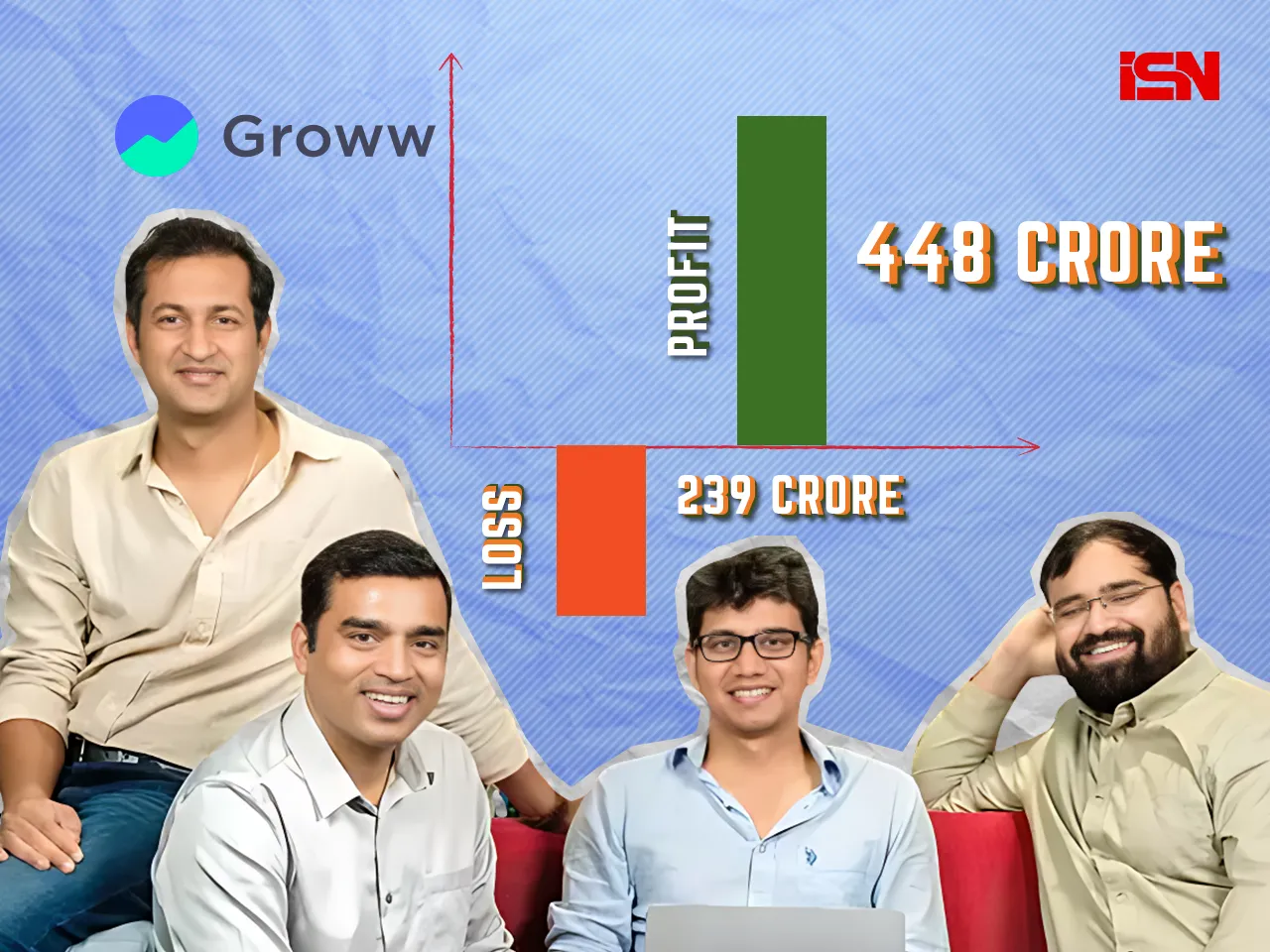 Bengaluru-based fintech startup Groww has experienced a significant financial turnaround. In FY23, the company reported a revenue of Rs 1,277 crore, marking a 266% increase.
Interestingly, The growth is even more noteworthy when considering that the company posted a net profit of Rs 448.7 crore in FY23, in stark contrast to its Rs 239 crore net loss in the previous fiscal year.
Competing in the crowded market
Groww's impressive performance has positioned it as a formidable competitor to Zerodha, a leading name in the stock broking domain. As of September this year, data from the National Stock Exchange (NSE) highlighted that Groww boasted 6.63 million active investors, slightly edging out Zerodha's 6.48 million. 
The rapid growth trajectory has seen Groww's user base expand from 0.78 million in FY21 to 5.78 million in FY23.
Diving into the financials
A closer examination of Groww's financials reveals that the majority of its revenue, approximately 95.9%, came from subscriptions and commission fees, amounting to Rs 1,226.1 crore in FY23.
On the expenditure front, while the company managed to reduce its advertising costs, its employee benefit expenses saw a 25% increase, reaching Rs 287 crore in FY23. Despite this, the company's EBITDA margin improved significantly, reaching 35.6% in FY23 from its previous -54.6% in FY22.
Diversifying the operations
Founded in 2017 by ex-Flipkart executives, Groww has diversified its offerings over the years. Beyond its core stock broking services, the company ventured into lending in 2022, providing small ticket loans to select users.
Additionally, the company introduced a UPI payments feature on its broking app. Groww's growth and diversification have attracted significant investment, with the company entering the unicorn club in 2021 following a funding round led by Tiger Global.
While Groww's recent performance is commendable, the broader market landscape remains competitive. Zerodha, despite being closely trailed by Groww in terms of active users, reported a revenue of Rs 6,875 crore in FY23, nearly five times that of Groww.