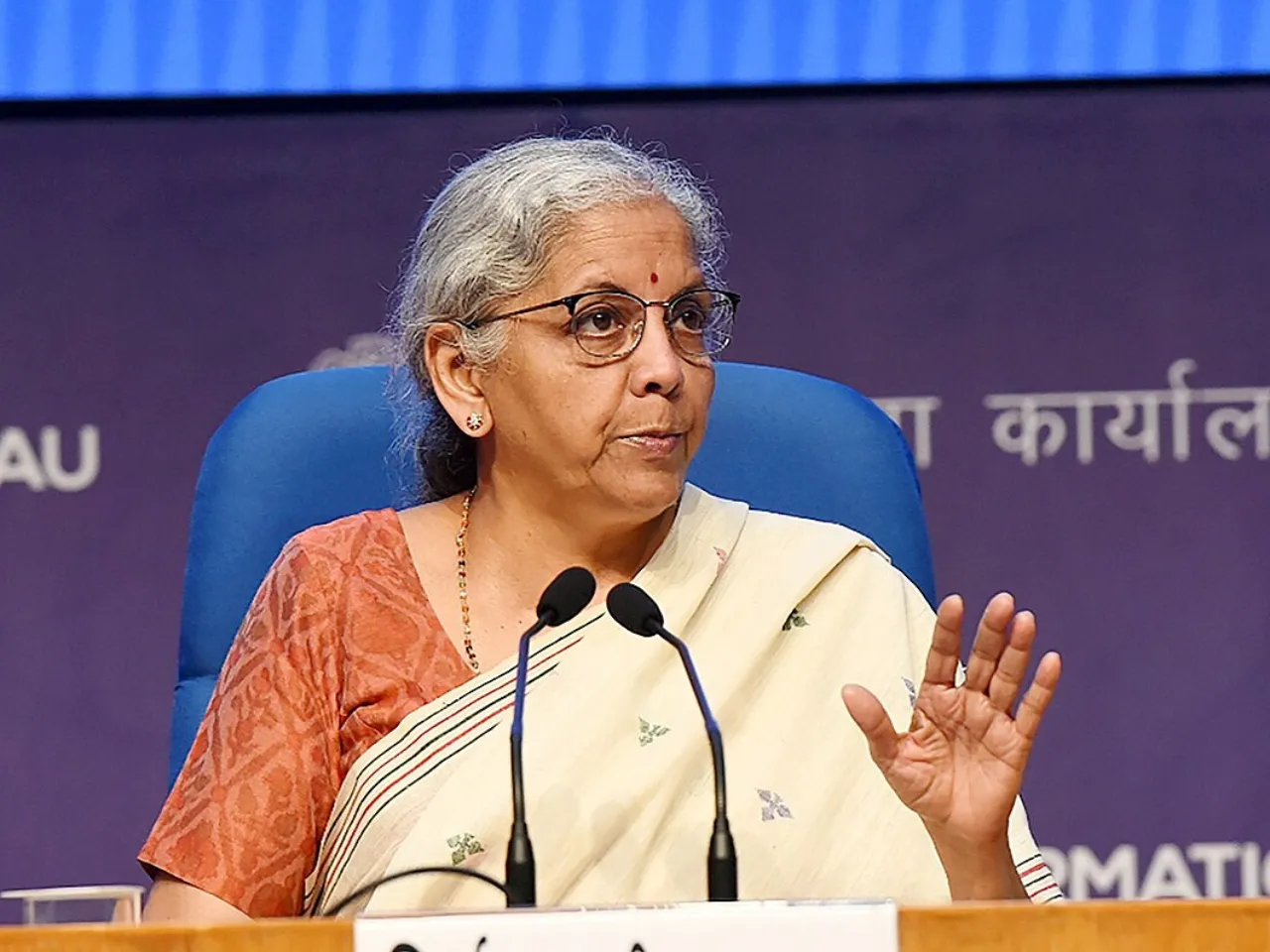 The Goods and Services Tax (GST), which was introduced in July 2017, saw an increase of 11% in terms of collection in the month of August 2023 to Rs 1,59,069 crore.
Of the total, CGST collection stood at Rs 28,328 crore, SGST is Rs 35,794 crore, IGST is Rs 83,251 crore (including Rs 43,550 crore collected on import of goods), and Cess is Rs 11,695 crore (including Rs 1,016 crore collected on import of goods).
According to the official data, The Centre has settled Rs 37,581 crore to CGST and Rs 31,408 crore to SGST from IGST. The report added that the total revenue of the Centre and the States in August 2023 after regular settlement is Rs 65,909 crore for CGST and Rs 67,202 crore for the SGST.
During August 2023, The revenue from the import of goods was 3% higher, and the revenues from domestic transactions (including the import of services) were 14% higher than the revenues from these sources during the same month last year.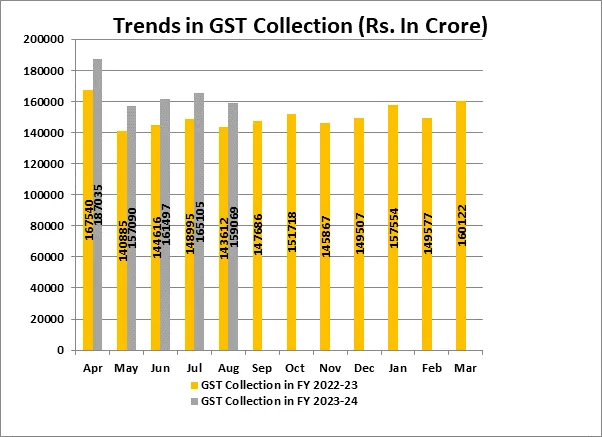 The data above indicates that GST collection has increased every month this fiscal year compared to the previous fiscal's collection.
Maharashtra, the leading contributor to GST collection, registered a 23% year-on-year growth, amounting to Rs 23,282 crore. It was closely followed by Karnataka, which experienced a 16% year-on-year increase, reaching Rs 11,116 crore. Meanwhile, Gujarat recorded a 12% YoY growth with collections of Rs 9,765 crore. Tamil Nadu and Uttar Pradesh also saw notable increases, with year-on-year growth rates of 13% (Rs 9,475 crore) and 10% (Rs 7,468 crore), respectively.
Also Read: