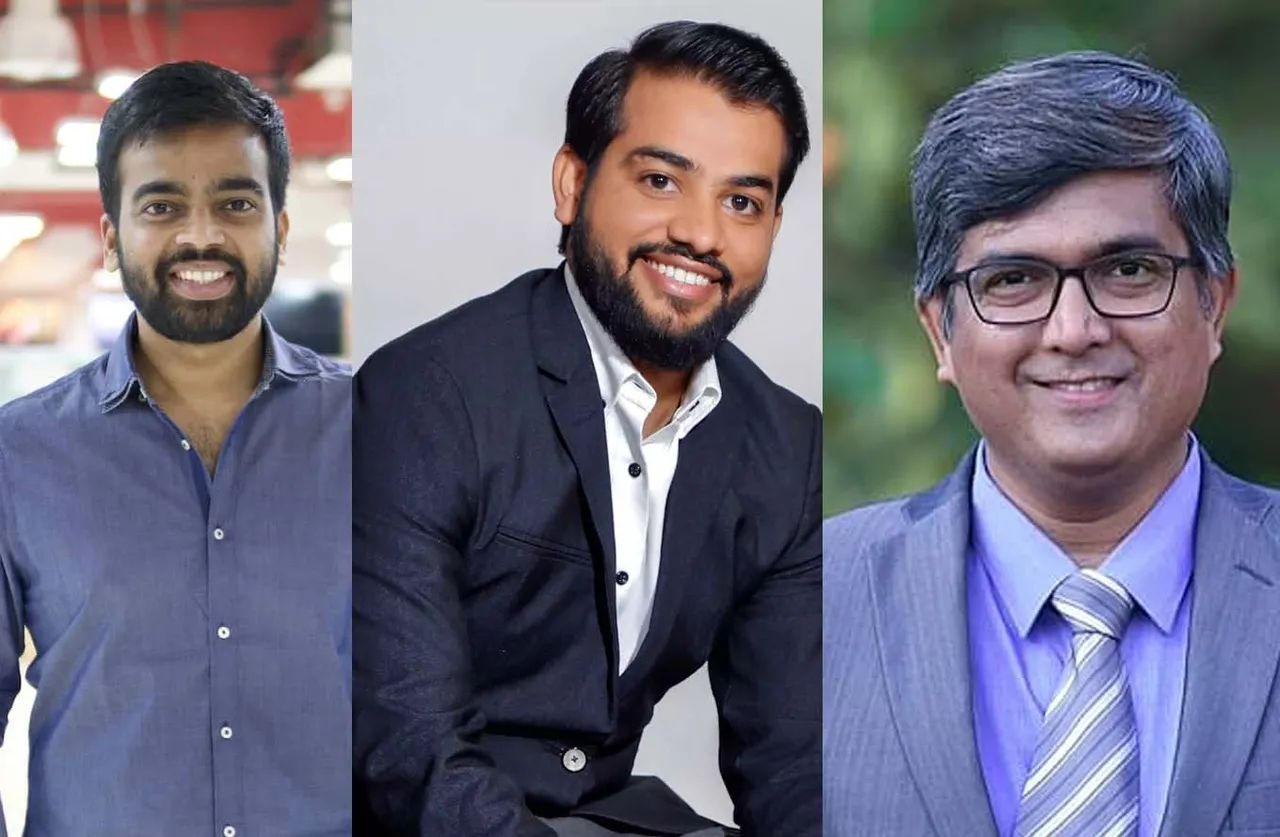 During the Union Budget 2022 announcement, Finance Minister Nirmala Sitharaman said income earned from the transfer of any virtual digital assets (such as crypto tokens and NFTs) will be taxed at a flat 30%.
Moreover, a 1% TDS (tax deducted at source) will be imposed on transactions in virtual assets above a certain threshold, she said. "Any crypto tokens except RBI issued digital currency will come under the 30% tax bracket," she said.
Commenting on the crypto regulation, FM Sitharaman said the government will be engaging with industry experts and setting up a committee to discuss about the crypto regulation. Although India's blockchain and crypto industry is still awaiting a Crypto Bill defining these digital assets more clearly, leaders from the nation's top crypto exchanges reacted positively to the new digital assets tax regime and CBDC rollout plans.
Nischal Shetty (WazirX)
"The Budget showed India is finally on the path to legitimizing the crypto sector in India, and expressed his bullish sentiment on the CBDC, saying that it will pave the way for crypto adoption and put India in the front seat of innovation."
"It's also interesting to note how our government is beginning to recognize crypto as an emerging asset class given how our FM was referring to it as a virtual digital asset. The biggest development today, however, was clarity on crypto taxation. This will add much-needed recognition to the crypto ecosystem of India. We also hope this development removes any ambiguity for banks, and they can provide financial services to the crypto industry," he said.
Sumit Gupta (CoinDCX)
"It has touched key points that'll help us create modern, powerful, digital, and sustained growth. We welcome the budget and congratulate the Finance Minister for a futuristic budget. It gives much-needed clarity and confidence to the industry. India's focus on digital innovation and the promotion of blockchain technology is welcome."
Balaji Srinivasan
"India is legalizing crypto assets. There's the significant fine print, especially around tax, but overall this is a win," said Balaji Srinivasan, who was co-founder of Counsyl, and is the former chief technology officer of Coinbase and former general partner at Andreessen Horowitz.
Amitabh Kant (NITI Aayog)
"The Budget says that virtual assets like cryptos will not be banned but treated as another asset class and attract a tax of 30% on capital gains. It has gone for a regulation, which is a good thing for a new asset class like crypto," NITI Aayog CEO Amitabh Kant said to ANI.
Avinash Shekhar (Zebpay)
"ZebPay CEO Avinash Shekhar expressed his approval on India's CBDC plans, explaining that it would familarise citizens with the benefits and efficiency of virtual currency, thereby building an appetite for the crypto, blockchain and the multitudes of innovations and employment opportunities in the space."
"The Budget focused heavily on integrating technology across sectors, and the gradual acceptance of a digital currency, blockchain and virtual digital assets has the potential to make India a leader in this new paradigm of blockchain-enabled revolution," he said.
Nithin Kamath (Zerodha)
The good news for crypto is that it was finally acknowledged in the budget. That doesn't mean it's legal—it will only be after the crypto bill. Until then, regulated entities in India can't offer trading in crypto. Here's my reading of crypto post the budget, Nithin said in a series of tweets.
"So, crypto will potentially be treated like stocks. They will probably have to be held in some demat equivalent overseen by a regulated entity. If this happens, crypto will be centralized and lose its next big "advantage", he said.
Nitin Sharma (AntlerGlobal)
Sriram Krishnan - sriramk.eth
Changpeng Zhao (Binance)
Neeraj Khandelwal (CoinDCX)
Kunal Bahl (Snapdeal)
"The significance of this step is monumental. For an economy of India's size and global influence to make a formal push into a digital currency is going to be truly transformational," he said in a tweet.
Also Read:
Follow IndianStartupNews on Facebook, Instagram, Twitter for the latest updates from the startup ecosystem.