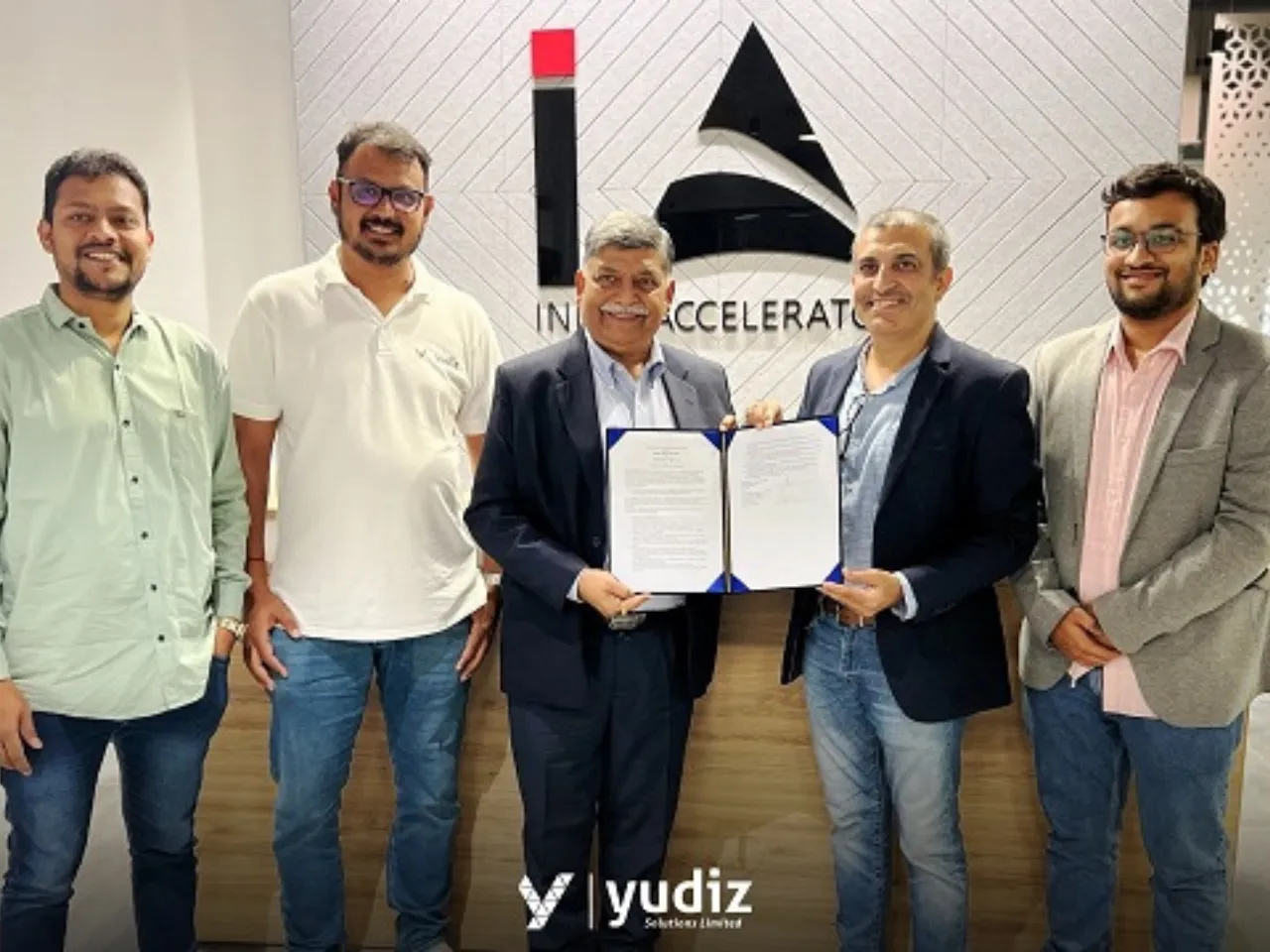 Ahemdabad-based technology services provider Yudiz Solutions has signed the memorandum of understanding (MoU) with India Accelerator as its preferred technology partner for over 200+ startups associated with the accelerator's expanding global programmes. 
What's the aim of the partnership?
According to the company's statement, The MoU is aimed at establishing a strategic partnership between Yudiz Solutions and India Accelerator to leverage the former's expertise in providing technology solutions, consultancy and services to startups and entrepreneurs associated with the latter, promoting innovation, entrepreneurship, and technology-driven solutions in the startup ecosystem, and fostering a collaborative environment that supports the development and growth of early-stage businesses. 
Bharat Patel, Chairman and Director of Yudiz Solutions, said, "We are thrilled to collaborate with India Accelerator as its technology partner. This partnership aligns perfectly with our commitment to empowering startups with the technological tools and support they need. Technology is integral for startups and early-stage businesses and we aim to contribute significantly to their growth and success. The partnership also opens up new growth opportunities for Yudiz Solutions as a company in India and overseas."
What will Yudiz Solutions provide?
Yudiz Solutions said it will provide technical consultancy, development, and support to startups enrolled in India Accelerator programs.
The company will offer discounted rates and preferential treatment to such startups. Both Yudiz Solutions and India Accelerator will engage in joint marketing and promotional activities to create awareness about the partnership and its benefits, the company informed in an exchange filing.
What will India Accelerator provide?
India Accelerator, which has an extensive presence in India as well as the UAE and Sri Lanka, will facilitate introductions and connections between startups and Yudiz Solutions.
The firm will promote Yudiz Solutions as the preferred tech partner to its network of startups.
It will also collaborate with the company to organise events, workshops and other activities that benefit the startup community.
What does Yudiz Solutions do?
Founded in 2011, Yudiz is a leading Blockchain, Artificial Intelligence and Game development company that creates stellar enterprise solutions through synergized trending technologies.
Also Read: