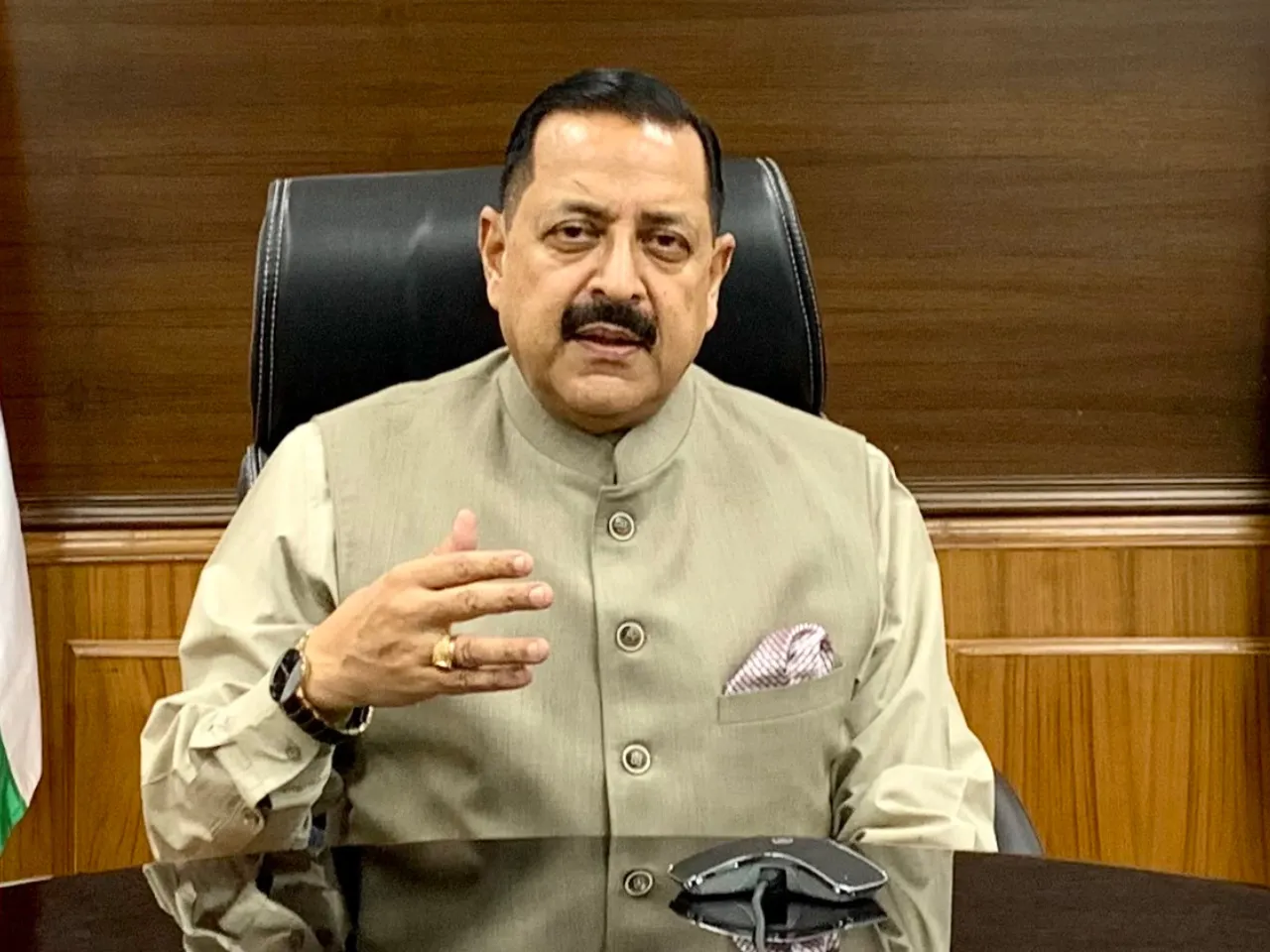 Union Minister of State (Independent Charge) Science & Technology Dr Jitendra Singh said that in the coming two years, India will achieve a $150 billion bio-economy, which stood at over $100 billion in 2022.
The comment follows earlier discussions in June 2023 between DBT Secretary Rajesh Gokhale and NSF Director Sethuraman Panchanathan. They had explored opportunities for a strategic partnership between the two organizations. The new agreement is a follow-up to develop that partnership further, the press statement said.
Dr Jitendra Singh said the leaderships of both countries called on their administrations to extend the existing partnerships to advanced biotechnology and biomanufacturing and enhance biosafety and biosecurity innovation, practices, and norms.
Dr Jitendra Singh said India's ever-growing Bio-Economy graph is going to contribute significantly to India's Overall Economy. At present, India has a 3-5% market share in the global biotechnology industry, and it ranks 12th in the world in biotech and 3rd in Asia-pacific.
The Minister said India has the 3rd largest startup ecosystem globally; and the largest vaccine manufacturer. Moreover, India's ranking in global science and technology indices continues to rise, and India has been ranked 40th among the innovative economies as per Global Innovation Index, 2022.
The minister further pointed out that the Department of Biotechnology has created and nurtured a strong foundation in biotechnology innovation, research and manufacturing across segments such as bio-pharma, bio-services, agri biotech, industrial biotech, and bioinformatics through a public-private partnership, Make-in-India and Atma Nirbhar Bharat initiatives of the Government.
Dr Jitendra Singh highlighted climate change, resource misuse, unsustainable consumption, and waste are global threats. "They require sustainable interventions. So futuristic research and innovation strategies for advancing biomanufacturing are essential to address sustainability goals," he said.
Accordingly, DBT has undertaken a major initiative on "Fostering High-Performance Biomanufacturing". It promotes a circular economy for a green, clean and prosperous India. This exemplifies the PM's 'Lifestyle for Environment' vision urging green solutions across life.
The Implementation Arrangement with US NSF will establish collaboration on accelerating biotech innovation and biomanufacturing. This will advance knowledge, technologies and innovation through joint research. It will empower biotech industries and promote bioeconomies of both countries, the statement added.
Also Read: