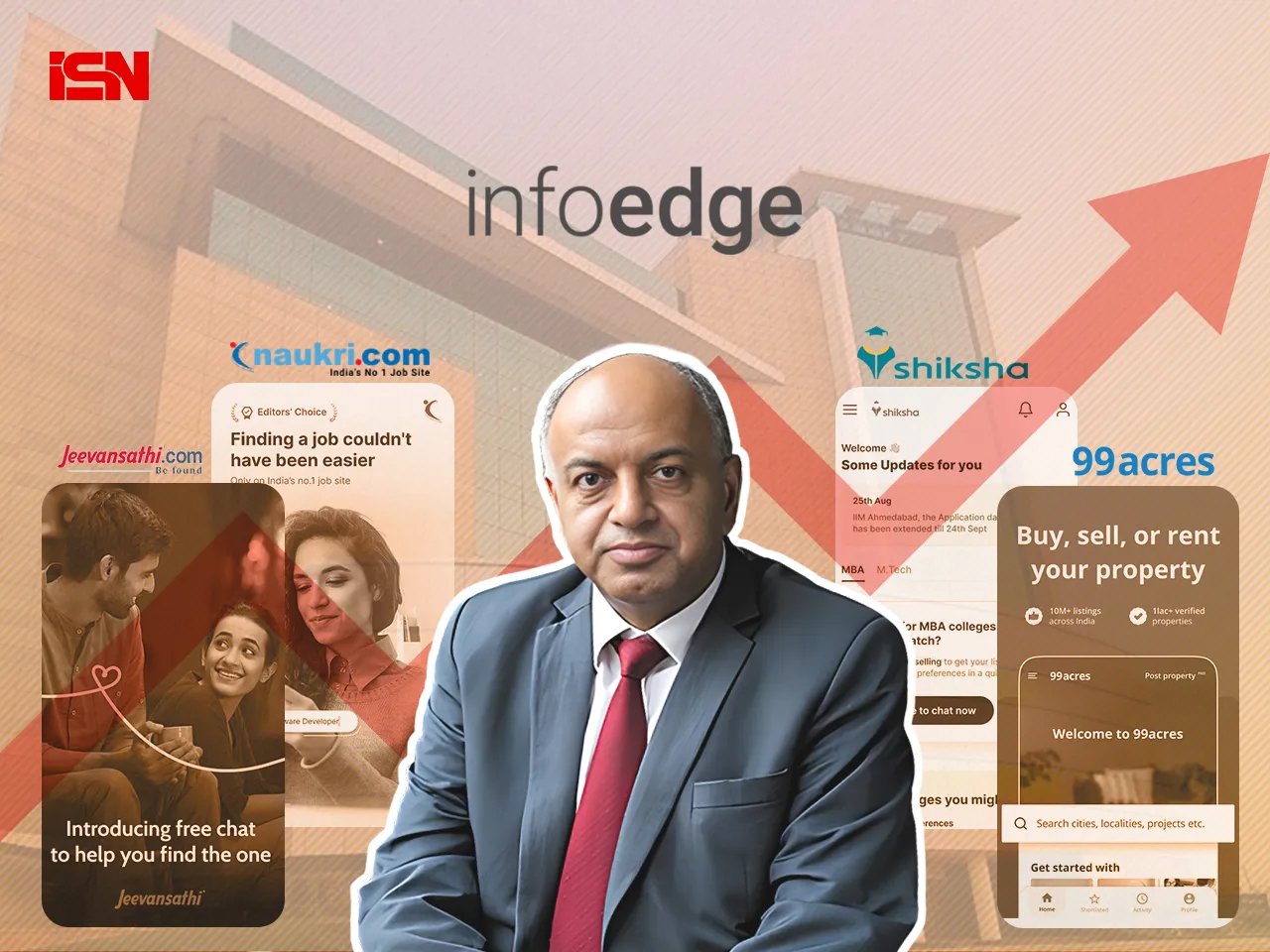 Info Edge, a key player in the early-stage startup investment scene with stakes in companies like Zomato and Delhivery, has reported a significant surge in its net profit for the second quarter ending September 2023 (Q2FY24). 
The company said its net profit soared by 99.1% to Rs 205.13 crore, a substantial increase from Rs 103.01 crore in the same quarter of the previous fiscal year.
Info Edge's revenue growth
The company's revenue from operations saw a modest rise of 3.6%, reaching Rs 625.85 crore compared to Rs 604.12 crore in the corresponding quarter last year.
Notably, the revenue growth is reflected in the company's EBITDA, which stood at Rs 205 crore for the quarter. The total income for the quarter was reported at Rs 792.01 crore, with total expenses amounting to Rs 455.34 crore.
Dividend declaration 
Interestingly, Info Edge also declared an interim dividend of Rs 10 per share, with the record date set for November 17, 2023, and said the payment will be made on or after November 29, 2023.
On a standalone basis, the company's revenue from operations climbed by 11.5% to Rs 593 crore, up from Rs 531.8 crore in the same quarter of the previous year.
How well Info Edge's businesses performed? 
Info Edge said that its real estate vertical, 99acres.com, continued its upward growth trend, posting a 25.2% increase in revenue for the quarter. Similarly, the recruitment business witnessed a 9.1% year-on-year growth. The company added that the billing for the quarter also grew by 4.8% year-on-year to Rs 569 crore.
Hitesh Oberoi, the Managing Director and CEO of Info Edge attributed the reduced burn in the 99acres and Jeevansathi businesses to good execution, which contributed to the company's strong performance.
However, he noted that while the non-IT hiring market remained robust, a slowdown in IT hiring affected the growth of their recruitment platform, Naukri. Despite this, the company registered a 26.8% increase in its operating profit, which stood at Rs 218.9 crore on a standalone basis for the quarter, compared to a profit of Rs 172.5 crore in the same quarter of the previous year.
Hitesh added that the hiring in the IT services sector isn't showing any signs of recovery even after several quarters of slowdown. The standalone business also generated cash from operations (before tax) of Rs 250 crore for the quarter, marking a 14% year-on-year growth.