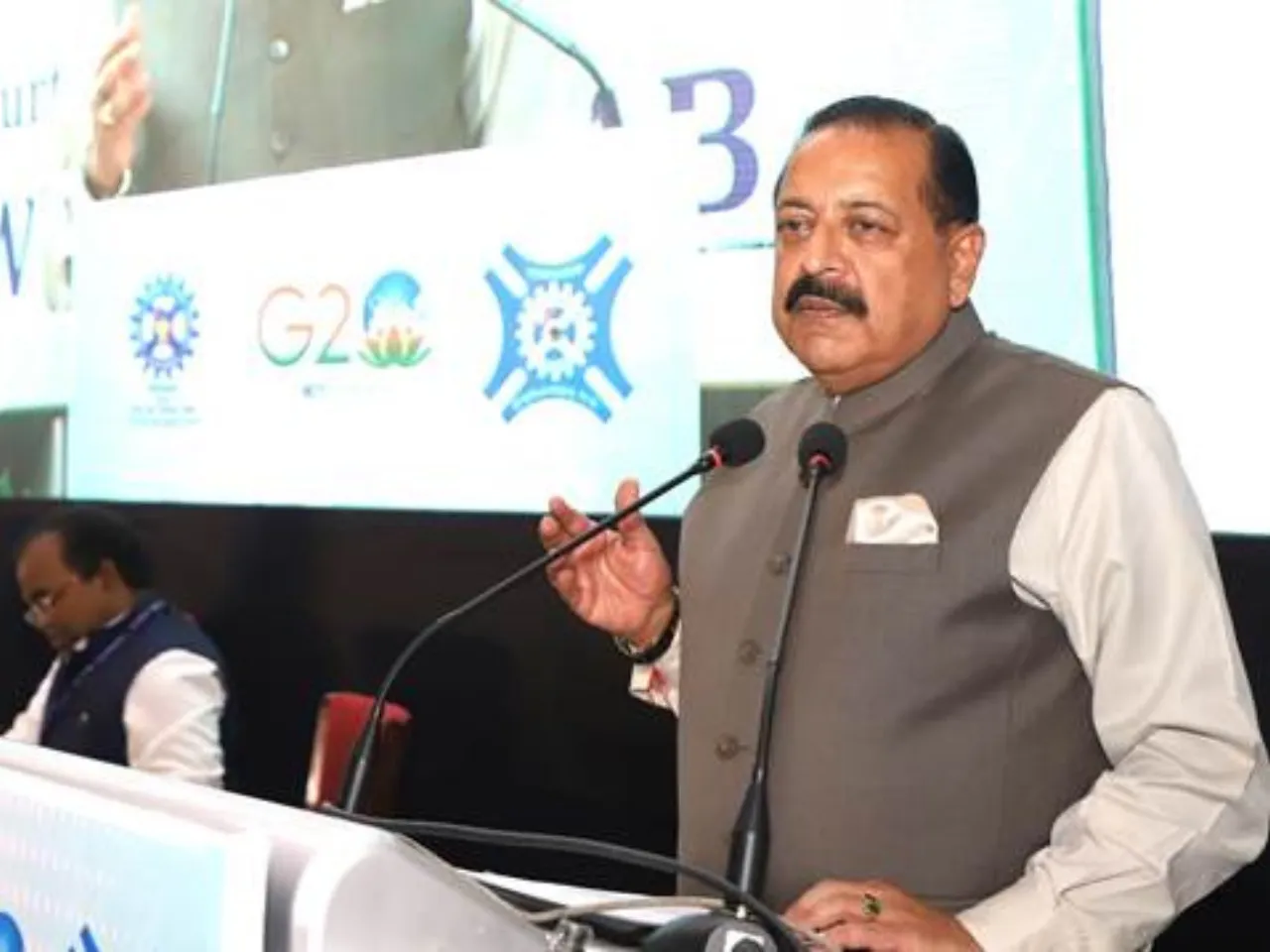 During the launch of CSIR Prima ET11, the Minister of State for the Ministry of Science and Technology, Dr Jitendra Singh, called for the adoption of new and AI-driven technologies in the agriculture sector.
CSIR Prima ET11 is the first indigenous e-Tractor developed by the Central Mechanical Engineering Research Institute (CMERI), Durgapur.
The Minister said an increasing number of new startups are venturing into the agriculture sector, focussing on niche technologies including e-Tractor, recycling garbage, drip irrigation, and Genome sequenced farming such as Mango and Lotus, he said.
"This is one sector in which India has rather not taken up the pace that was required," said Dr Jitendra Singh, adding, "This is a huge unexplored resource, which is only exclusive to India. Those countries which had been promoting IT have been promoting from their point of view because they have their assets; they don't have the agri asset that we have. So we don't have to ape them. If I have plenty of agricultural resources, why not make use of it… Therefore, this route would be a very important component in India's future economy in the next 25 years."
He further emphasised the mantra of 5 S's - Showcasing, Stakeholders, Startups, Synergizing and Strategizing Industry linkage, for the success of R&D conducted at Government-run scientific laboratories. "Unless we are able to engage all these five components, we will not be able to achieve the optimum results," he said. 
He also proposed the creation of a separate cell for encouraging investment. "In order to sustain yourself, you have to have the involvement of Industry right from Day One," he said. "We have an Industry that is ready to invest, but they don't know where and how to invest," he added.
"In the next 25 years, there is an emphasis on Livelihood opportunities outside Government jobs, this Agri sector is not only going to be an important part of the economy, it's also going to be an important part of vocation for the youth," he said.
Also Read: