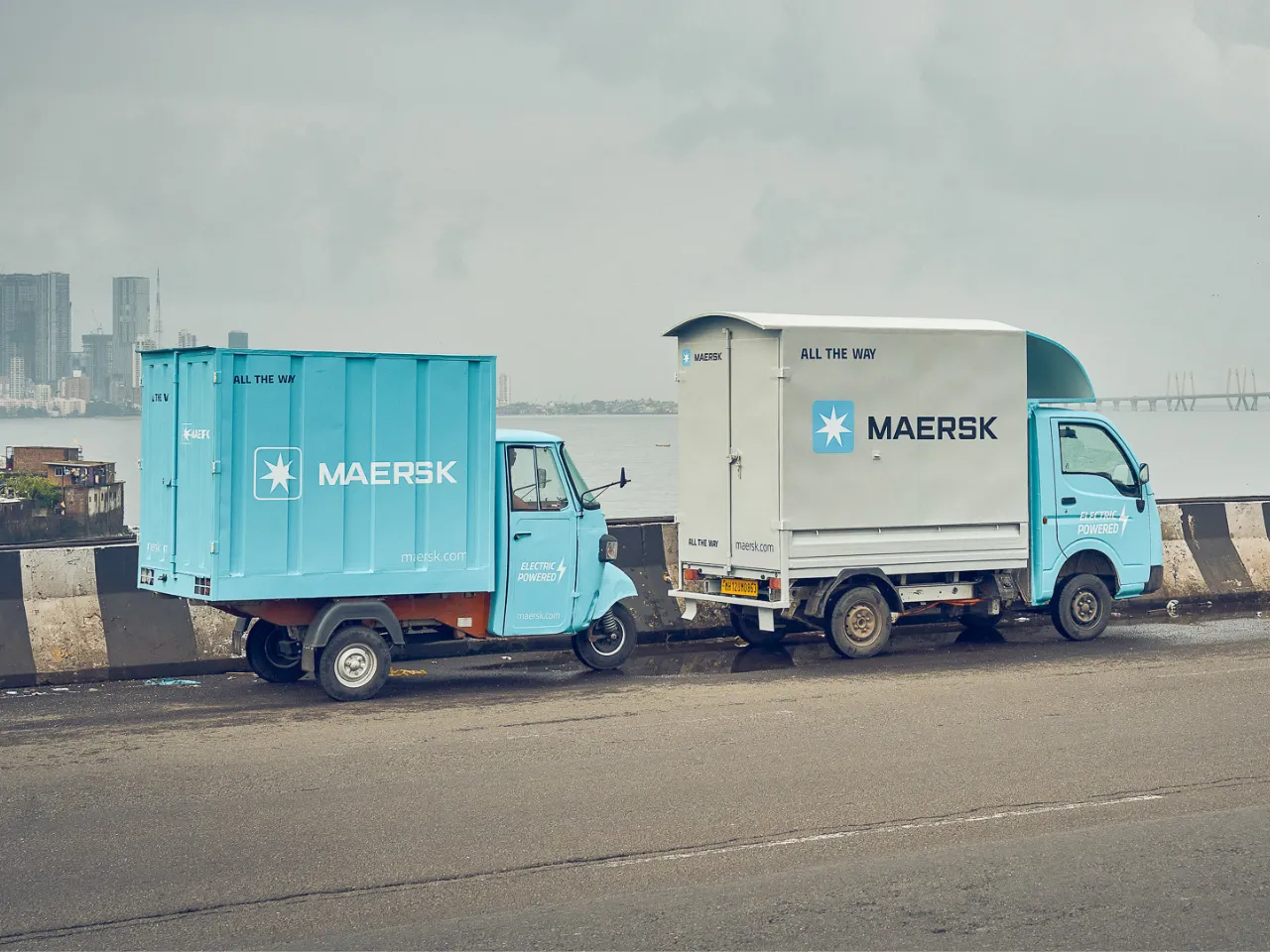 Denmark-based shipping and logistics company Maersk, which has already deployed 200+ vehicles across 15 cities, said it plans to deploy 300 electric vehicles (EVs) to its fleet in India by October 2023.
The development is part of reaching net zero and providing customers with 100% green solutions by 2040. 
Recently, Maersk has partnered with a large ecommerce platform in India to support its distribution requirements with a dedicated fleet of EVs that range in the capacity of 550 to 700 Kgs with a driving range of over 120 km. 
In September 2022, Maersk unveiled its three-wheeler and four-wheeler EVs in Mumbai, India and soon rolled them out for its first customer in the NCR region. 
"India is a large market with a constantly growing demand for distribution logistics. E-Commerce has particularly seen unprecedented growth in India over the last few years and has tremendous potential to keep growing in the coming years. With growing e-Commerce came the growing demand, especially for middle- and last-mile distribution. But it is not limited to just any distribution means – our customers are keen on decarbonising supply chains rapidly, and we are stepping in to support them with our fleet of EVs in India," said Vikash Agarwal, Managing Director, Maersk South Asia.
The company said it has a small portion of two-wheelers that are delivering fresh ready-to-eat salads in the NCR region for a customer, to groceries and lifestyle items for another customer across the country. So far, Maersk's EV fleet has covered more than 135,000 km, it said.
Maersk further added that it is also investing in creating a charging network for its fleet of EVs, including the option to harness solar energy at its own facilities for warehouses across the country.
Also Read: