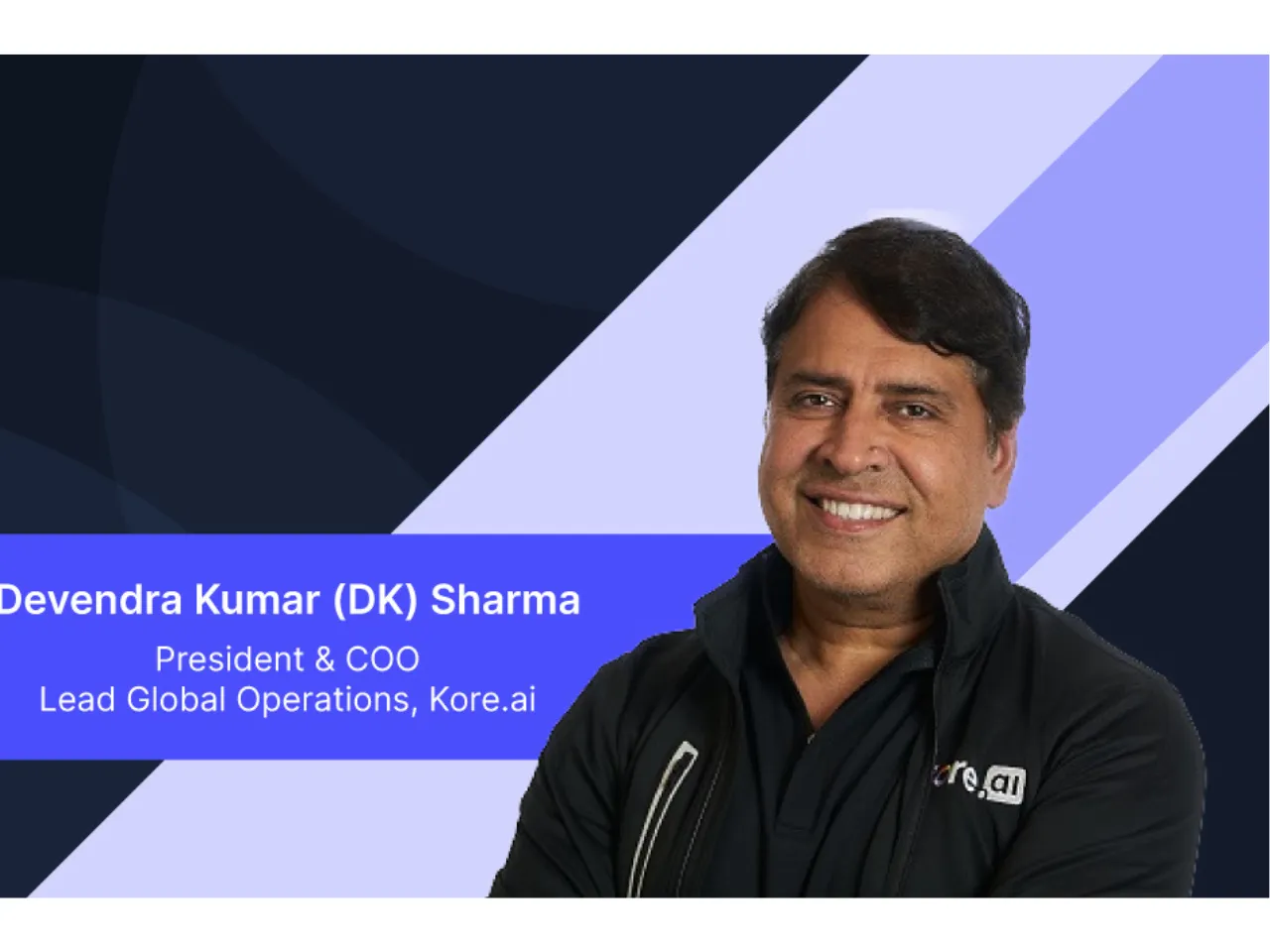 Conversational AI-first platform, Kore.ai, today announced the appointment of Devendra Kumar (DK) Sharma as president and chief operating officer (COO). 
According to the company's statement, Devendra will lead the Go-to-Market functions, revenue growth, client success, strategy, and cross-functional collaboration while driving overall operational excellence. 
Devendra Kumar, who has 30 years of experience, has held diverse executive leadership roles within various global organizations and startups, including Citigroup International, and was on Kore.ai's board of directors for several years. 
"Enterprise AI will increasingly shape the future of global organizations," said Raj Koneru, CEO and founder of Kore.ai. "DK Sharma brings a wealth of experience in spearheading large-scale transformation through modernization and digitization. We believe his operational expertise will advance our product development efforts while scaling our global growth."
Kore.ai claims to have witnessed a 130% increase in revenues and the addition of large marquee customers across key verticals in North America, EMEA, and Asia Pacific.
The company is actively enlisting additional channel partners across North America, EMEA, Latin America and Asia Pacific, the statement said. 
"Kore.ai's powerful and unique combination of undisputed product leadership and strategic relevance in an emerging technology space positions it for market success," said DK Sharma. "I could not be more excited to join Kore.ai's great team, which fosters a culture of innovation, collaboration, diversity, and respect. With such a strong foundation, I am eager to contribute to the company's continued growth and achievements."
Kore.ai said is aiming to help enterprises adopt generative AI and large language models (LLMs) safely and securely. 
Last month, It launched a new partner program to bolster the support it provides to its indirect sales channel by creating a new tiered structure for partners and solution providers.
Kore.ai offers a conversational AI-first platform and solutions to help enterprises automate business interactions to deliver extraordinary experiences for their customers, employees, and contact center agents. 
The company claims that over 400 Fortune 2000 companies use its customer experience optimization (XO) platform and technology to automate business interactions for over 200 million users worldwide to achieve extraordinary outcomes.
Also Read: