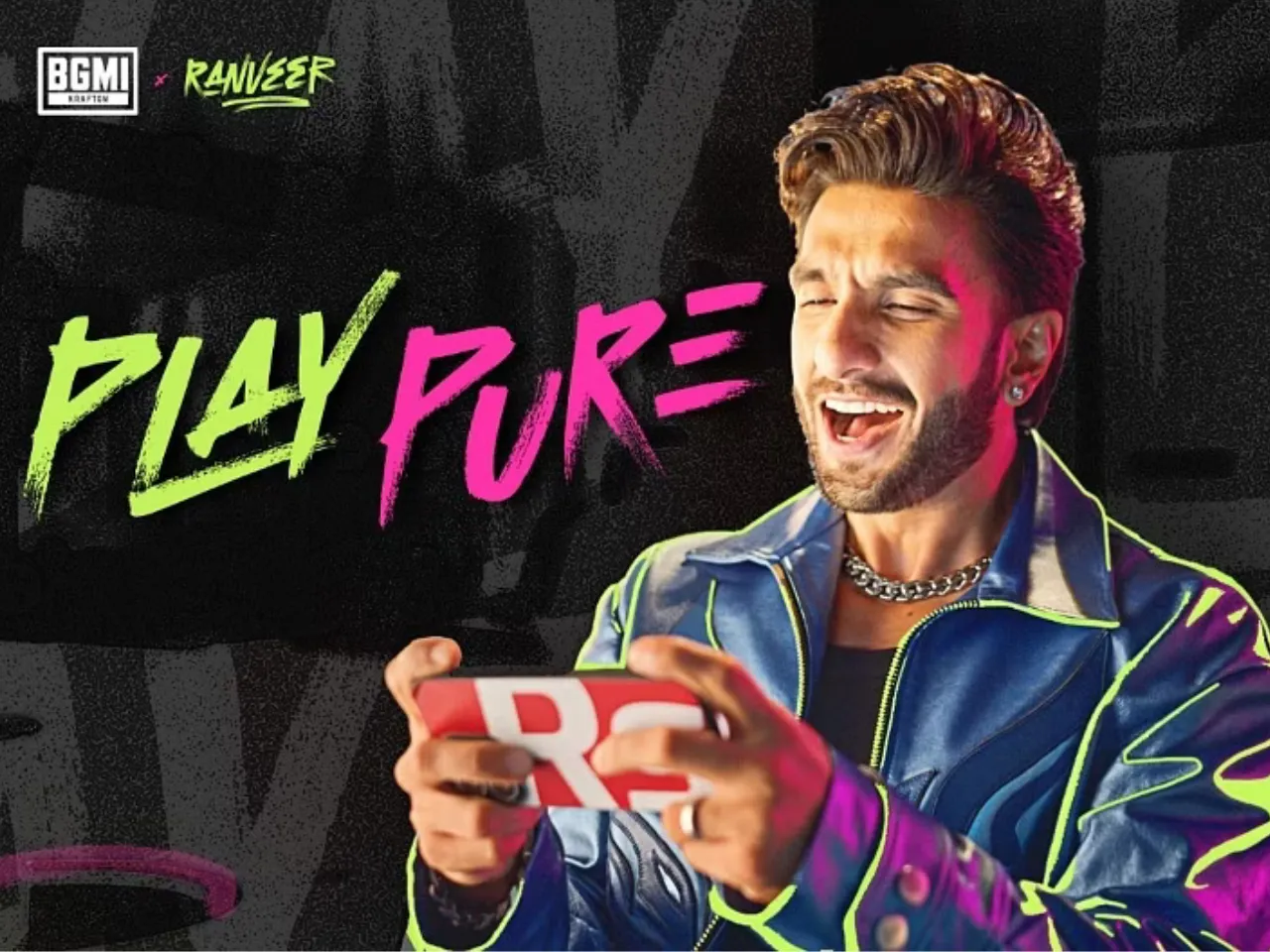 South Korea-based gaming giant Krafton's India subsidiary Krafton India today said it has onboarded Bollywood actor Ranveer Singh as the brand ambassador for Battlegrounds Mobile India (BGMI).
The company said the strategic partnership aims to bring together the thrill of gaming and the charisma of Superstar Ranveer Singh to engage and deliver elevated experiences for millions of gamers across the country.
As part of the collaboration, Krafton will launch the Play Pure campaign to celebrate the pure-ness in players through the lens of the Bollywood actor.
"As an artist, I find gaming to be an extension of my creative expression. The dedication, the competitiveness, the camaraderie and the team spirit in the gaming world resonate with me deeply. BGMI has evolved into a cultural phenomenon by creating a platform that brings together individuals from diverse backgrounds, transcending borders through their shared passion for gaming," said Ranveer Singh.
Sean Hyunil Sohn - CEO of Krafton India, said, "We are elated to welcome Superstar Ranveer Singh to the BGMI family. His magnetic persona and unrelenting spirit align seamlessly with the essence of BGMI. KRAFTON has always been committed to providing immersive and captivating experiences for our users."
The turnaround of BGMI's fate
Since the ban of PUBG Mobile in late June 2020, the Indian gaming industry, particularly the mobile gaming sector, has struggled to maintain the growth pace that was spurred by the popularity of PUBG Mobile.
In the following year, Krafton introduced the Indian version of PUBG Mobile, BGMI, to essentially regain its popularity and growth among mobile gamers in India.
However, the Indian version of PUBG Mobile met the same fate. Last year in July, BGMI was banned along with 59 other apps as part of a larger crackdown on Chinese apps due to security concerns.
Since then, Krafton has struggled to resume its operations in the Indian market. Later, in mid-May of this year, the Indian government approved the relaunch of BGMI.
This is a 3 month trial approval of #BGMI aftr it has complied wth issues of server locations n data security etc.

We will keep a close watch on other issues of User harm, Addiction etc in next 3 months before a final decision is taken @GoI_MeitY @PMOIndia https://t.co/9SrYekrHXz

— Rajeev Chandrasekhar 🇮🇳 (@Rajeev_GoI) May 19, 2023
"We are highly grateful to the Indian authorities for allowing us to resume operations of Battlegrounds Mobile India," Sean Hyunil Sohn, CEO of Krafton India, said in a statement.
Krafton relaunched BGMI with new features to curb mobile gaming addiction in India. It restricted playtime to three hours daily for users under 18 and six hours for everyone else. The company also introduced parental controls and spending limits for minors.
Also Read: