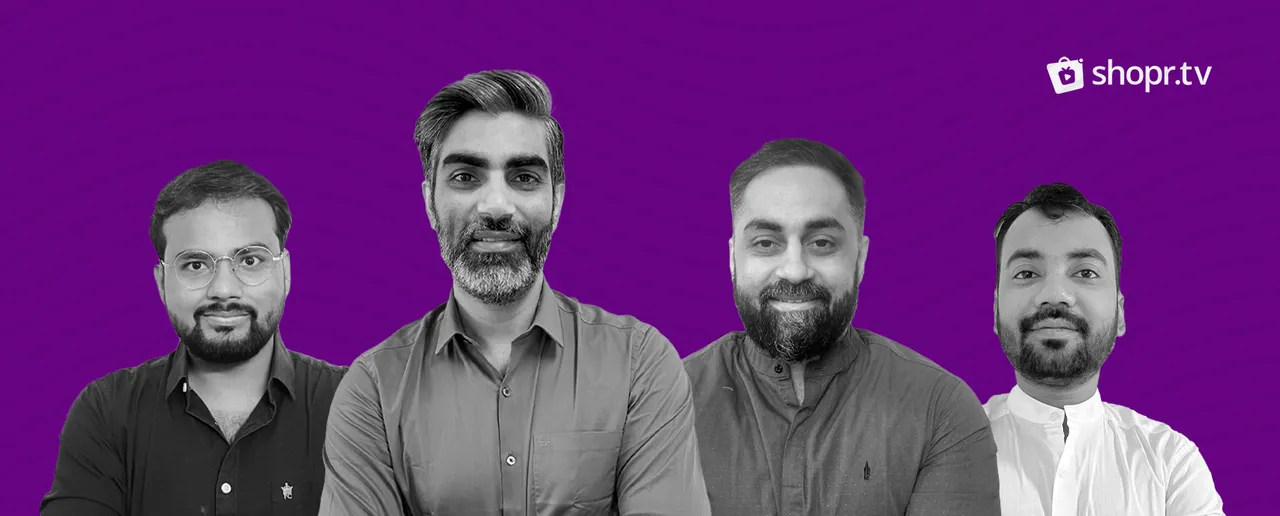 Bengaluru-based live commerce platform Shopr.tv has raised $1.7 million in a seed funding round led by BEENEXT, Y-Combinator, Locus Ventures, Shiprocket, and Goodwater Capital, among others.
The round also saw participation from angel investors, including Kunal Shah (CRED), Lalit Keshre (Groww), and Venky Karnam (Afore Capital), amongst others.
Founded in 2021 by Akhil Suhag, Akshay Suhag, Mukul Anand, and Tushar Dhara, Shopr.TV is a comprehensive live-commerce platform that allows buyers to discover, experience and shop for their favourite products, in real time.
Live commerce is considered to be a revolutionary take on e-commerce, allowing the instant buying of a product or service via live video streaming.
The trend has been steadily growing in India, accelerated by stark changes in online consumer behaviour since the onset of the pandemic. Live commerce offers a unique model for retailers and individual sellers to create direct, real-time communication channels with customers and consecutively make sales.
The startup plans to use the raised capital to invest in its technology, product, and team.
"Live commerce is the natural next step in the evolution of e-commerce, and it has the potential to revolutionize the entire consumer experience. There is a refined layer of accessibility, credibility, and reliability that live commerce brings to the online buyer-seller relationship, said Akhil Suhag, Co-Founder and CEO, Shopr.TV.
Shopr.tv said it has established its dynamic live-commerce model, with buyers increasingly joining and engaging with live streams to discover, experience, and shop all in real-time.
The platform allows sellers and retailers to reach out to their desired consumer demographics with live drops, virtual pop-ups, collection launches, and clearance sales.
Hero Choudhary, Managing Partner, BEENEXT, remarked, "We believe the live-commerce model is entertaining, immersive, and poised to keep consumers engaged as a new form factor for commerce. Sellers can optimize sales in real time through better inventory management while interacting with their customers directly.
"BEENEXT, we are enthusiastic about Shopr.TV founding team and how they weave the thread of customer decision journeys from awareness to purchase, with the finesse of their product experience. We are excited to be a part of Shopr.TV's journey to make the commerce experience more engaging while driving better conversion for sellers," said Choudhary.
The startup claims to have been on a trajectory of over 100% month-on-month (MoM) growth, both in terms of GMV and the total number of orders. Currently, the platform hosts over a hundred sellers, offering everything from fashion apparel, thrift finds, and jewelry to cosmetics and beauty products, it said.
Also Read:
Follow IndianStartupNews on Facebook, Instagram, Twitter for the latest updates from the startup ecosystem.