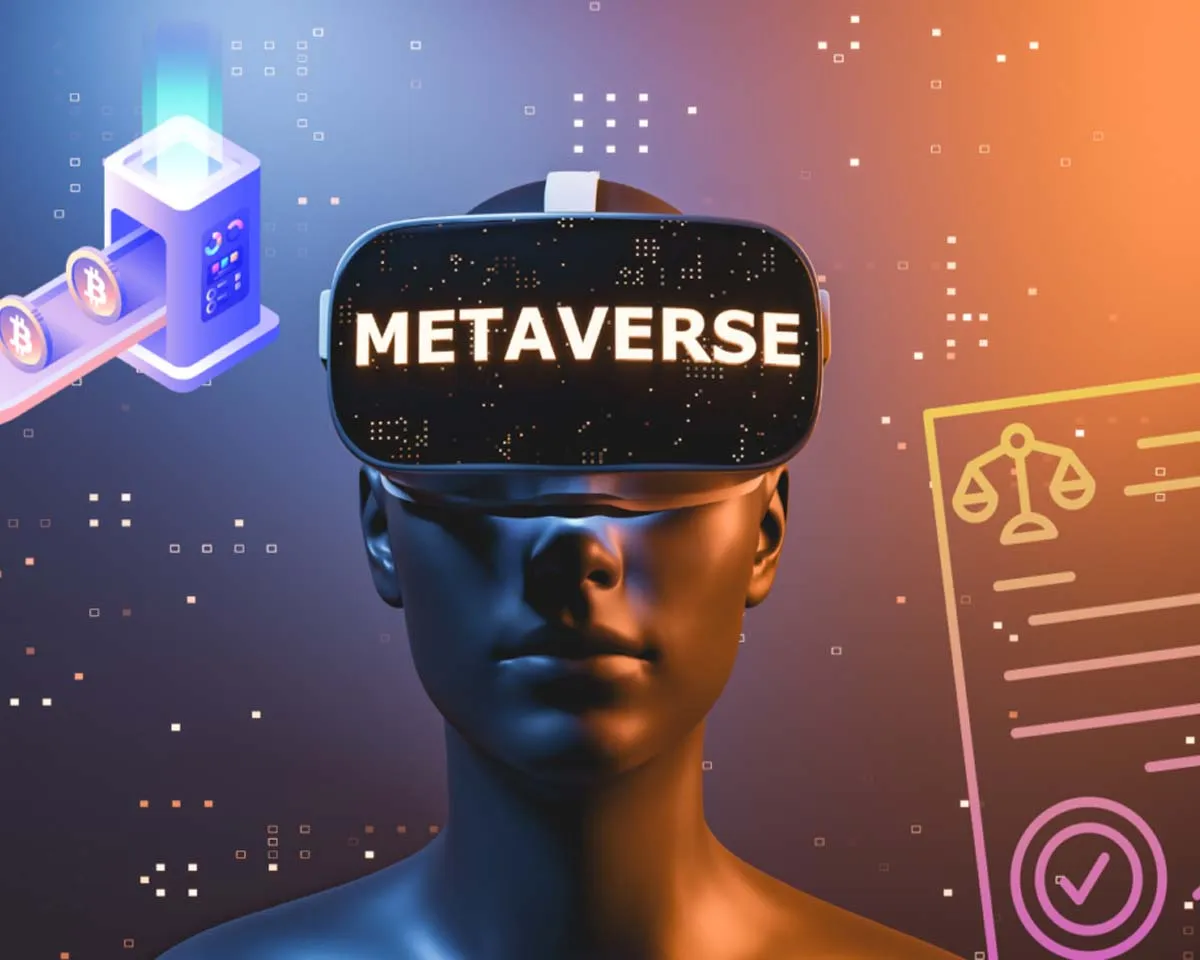 Mahindra Group-owned Mahindra Lifespace Developers recently introduced a home-buying experience in the Metaverse with the inauguration of Bastion at Mahindra Citadel, marking the project's Phase 2. 
The company said the launched was showcased through an unprecedented drone show in Pune, culminating in a sky-high QR code that directed viewers to the Metaverse experience.
Okay, but what actually Metaverse is?
At its core, the metaverse is a collective virtual shared space, created by the convergence of physical reality with augmented reality (AR), virtual reality (VR), and the internet.
It's a digital universe where users can interact in real-time, blurring the lines between the physical and virtual realms. 
Drone display in Pimpri-Chinchwad
According to the company's statement, The project's unveiling took place in Pimpri-Chinchwad. Over 500 illuminated drones put on a mesmerizing display, highlighting the project's standout features such as its ecotone design and home automation capabilities.
The grand finale of the drone show was the formation of a QR code, which, when scanned, transported the audience directly into the Metaverse experience of Mahindra Citadel, the company said in a statement.
How will it benefit buyers?
Mahindra said the innovative approach allows potential buyers to virtually step into their prospective homes even before making a purchase decision.
The company said that users can interact with various elements of the home and even customize interiors according to their preferences.
What company's leadership say about the launch?
Amit Kumar Sinha, MD and CEO of Mahindra Lifespace Developers Ltd., expressed his enthusiasm about the launch, emphasizing Pune as a pivotal market for Mahindra Lifespaces.
He highlighted the city's vibrant real estate landscape and its alignment with the company's innovative vision.
Sinha also pointed out the project's unique Metaverse experience, which sets a new benchmark in the industry.
"Following the success of Phase 1 in November 2022, Bastion at Mahindra Citadel spans 9.66 acres and offers premium 3 & 4 BHK homes. These homes are designed with a focus on residents' holistic well-being and are strategically located near key transit points, offering residents easy access to various amenities," he added.
Established in 1994, Mahindra Lifespaces is part of Mahindra Group that engages in the business of real estate. 
Is there any growth potential for Metaverse in India?
According to several reports, India's metaverse market is projected to grow at a CAGR of 43.2% from 2023 to 2028.
It's worth mentioning that factors such as increasing internet penetration, rising adoption of VR and AR technologies, expanding gaming and entertainment industries, and the integration of e-commerce into virtual shopping experiences, would highly impact the growth of Metaverse in India.
Earlier last month, SBI Life Insurance entered MetaVerse with the launch of 'LifeVerse Studio'.