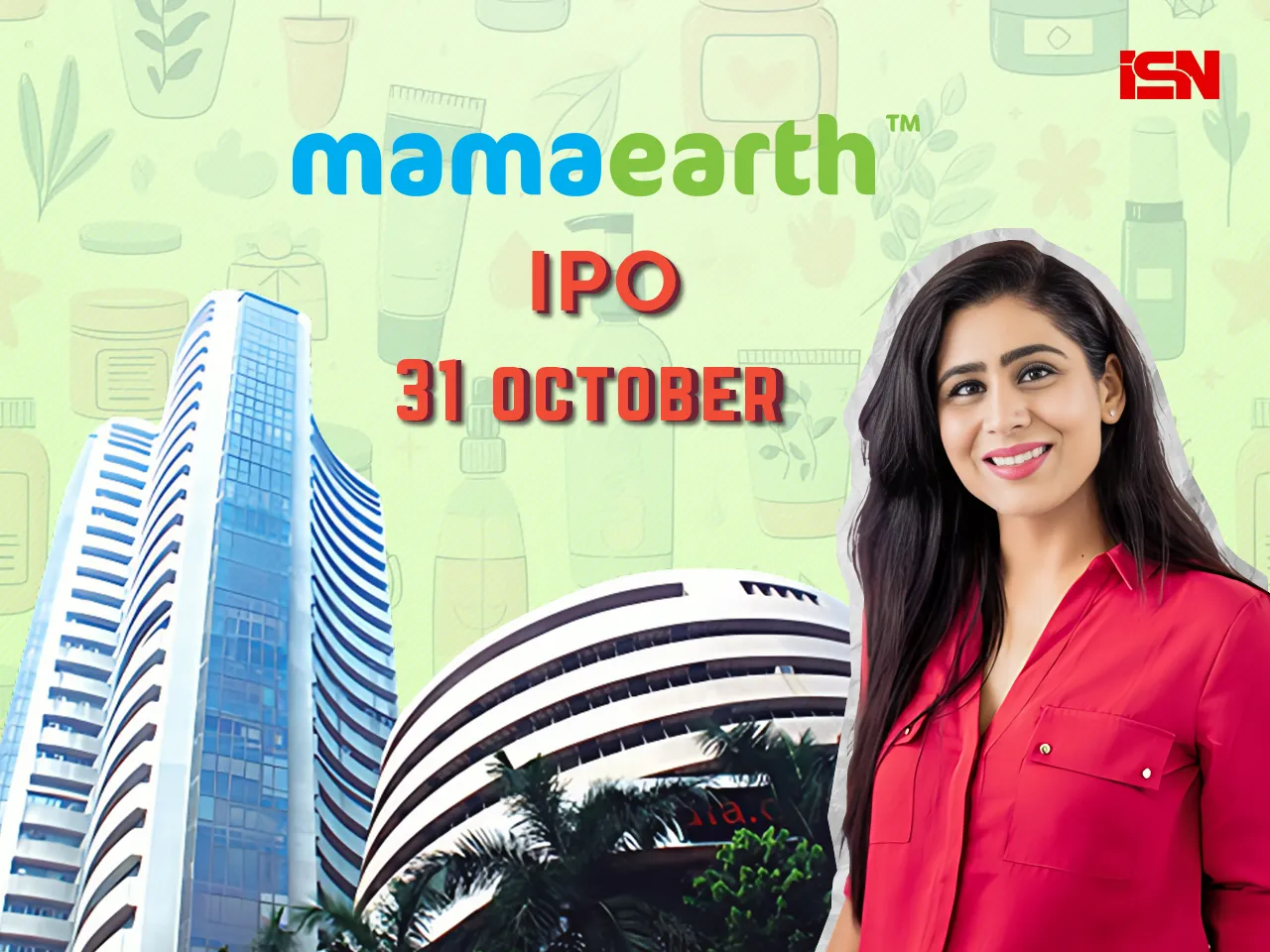 Honasa Consumer Ltd, the company behind D2C brands like Mamaearth, The Derma Co, and BBlunt, is gearing up to launch its initial public offering (IPO) on October 31. The price band for the IPO will be revealed in the coming days.
The company's red herring prospectus (RHP), filed with the Securities and Exchange Board of India (SEBI), indicates a pre-IPO placement on October 30, with the public issue concluding on November 2.
How will the raised funds be utilized?
The IPO will comprise fresh shares worth Rs 365 crore and an offer-for-sale (OFS) of 4.12 crore equity shares by various stakeholders. Prominent shareholders participating in the OFS include co-founders Varun and Ghazal Alagh, Fireside Ventures, Sofina, Stellaris, and celebrities like Shilpa Shetty Kundra.
The funds raised will be channelled towards advertising expenses, establishing new exclusive brand outlets (EBOs), investing in subsidiary Bhabani Blunt Hairdressing (BBlunt) for new salons, and other corporate purposes, according to the company's DRHP.
How well Mamaearth's parent is performing financially?
Honasa Consumer, which boasts a portfolio of brands including Mamaearth, The Derma Co, and BBlunt, claims to be India's leading digital-first beauty and personal care company in terms of FY23 revenue. The company witnessed a revenue growth of 58.3% in FY23, reaching Rs 1,492.75 crore.
However, it reported a net loss of Rs 142.8 crore for the same fiscal year, primarily due to an impairment loss on goodwill and other intangible assets amounting to Rs 154.7 crore. Excluding this exceptional item, the company would have posted a net profit of about Rs 3.7 crore.
How much do founders own?
The co-founders, Varun and Ghazal Alagh hold a combined stake of around 37.35% in the company. Among the external shareholders, Peak XV Partners is the largest with a 23.89% stake, followed by Fireside and Stellaris with 10.34% and 9.45% respectively. Notably, Peak XV Partners will not be participating in the OFS.
Listing and future prospects
Post the IPO allotment, which is expected to be finalized by November 7, the company's shares will be listed on the BSE and NSE from November 10. The IPO is being managed by Kotak Mahindra Bank, Citigroup, JM Financials, and JP Morgan.
With this public offering, Honasa Consumer aims to further solidify its position in the market and compete effectively with other players in the domain.