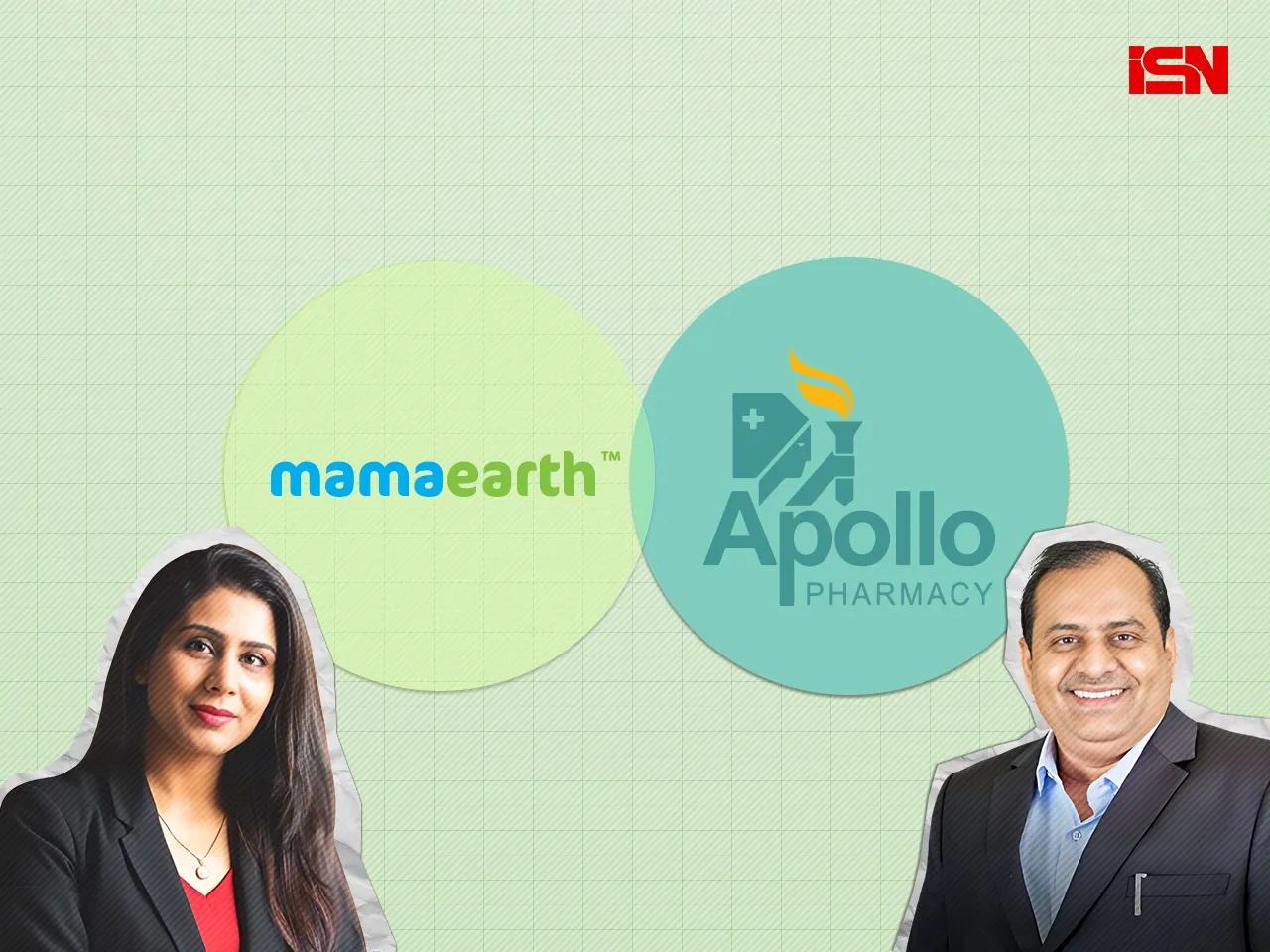 IPO-bound personal care and baby care brand Mamaearth recently partnered with Apollo Pharmacy to expand its retail presence.
Apollo Pharmacy said that Mamaearth's products were available in more than 5,000 Apollo Pharmacy stores in August 2023. The partnership would further expand Mamaearth's retail presence, the company said.
Why Mamaearth partnered with Apollo Pharmacy
Apollo Pharmacy operates a medical store chain in India, offering a wide range of products, including personal care items, vitamins and supplements, baby care products, health accessories, and more. 
In addition, the company also has a vast selection of products catering to various health conditions, such as diabetes, cardiac issues, and respiratory problems, among others. Customers can find various products for skin and hair care, oral hygiene, and wellness supplements on its online platform. 
In August 2023, Mamaearth's Ubtan Face Wash, Onion Shampoo, and Moisturizing Bathing Bar for kids emerged as the top-selling products within the Mamaearth portfolio, Apollo Pharmacy said.
"We are delighted to join hands with Apollo Pharmacy, a name synonymous with trust and quality in the healthcare and wellness sector. This agreement is an extension of our endeavour to make safe and natural products accessible to consumers across India. With Apollo Pharmacy's extensive retail network, we can now reach even more consumers who prioritize clean and sustainable beauty and personal care products," said Varun Alagh, Co-founder and CEO of Honasa Consumer.
"We observed a growing demand for Mamaearth products at our stores, and since their introduction, we have witnessed increased adoption of the brand across all our locations. We see great potential in this partnership and believe that our collaboration will lead to continued business growth," said Madhava Krishna, Business Head at Apollo Pharmacy.
Mamaearth is preparing for the IPO launch
The partnership comes a month after the SEBI approved Honana, which owns consumer brands like Mamaearth, The Derma Co., Aqualogica, and Ayuga, to raise funds through the initial public offering (IPO) route.
The IPO consists of new equity shares worth Rs 400 crore and an OFS involving up to 46,819,635 shares sold by current shareholders and promoters. The promoters Varun Alagh Ghazal Alagh and existing investors Rohit Kumar Bansal and Sofina Ventures will sell their holdings in the IPO. 
Also Read: