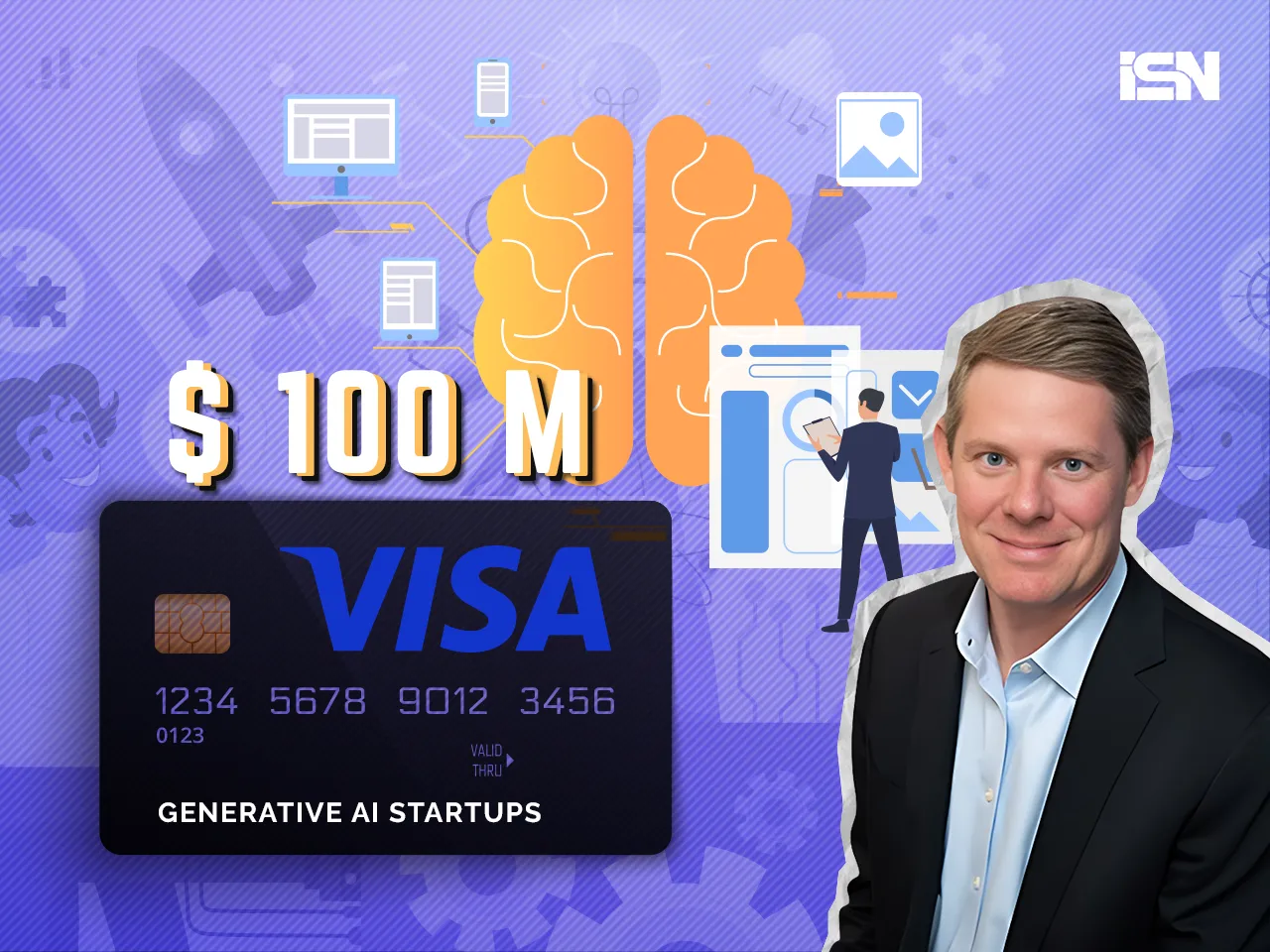 US-based payments processor Visa, which battles with Mastercard, today announced the launch of a new $100 million fund to support startups focused on developing generative AI technologies and applications that will impact the future of commerce and payments.
What is Generative AI?
Generative AI is an emerging subset of AI that is built on Large Language Models (LLMs) to develop artificial general intelligence capable of generating text, images or other content from large sets of existing data when given prompts.
"While much of generative AI so far has been focused on tasks and content creation, this technology will soon not only reshape how we live and work, but it will also meaningfully change commerce in ways we need to understand," said Jack Forestell, Chief Product and Strategy Officer, Visa Inc.
What is Visa Ventures?
According to the company's statement, the launch was led by Visa Ventures, the global corporate investment arm of Visa. Visa Ventures has been investing in and partnering with companies driving innovation in payments and commerce since 2007.
"With generative AI's potential to be one of the most transformative technologies of our time, we are excited to expand our focus to invest in some of the most innovative and disruptive venture-backed startups building across generative AI, commerce and payments," said David Rolf, Head of Visa Ventures, Visa Inc.
How India is processing generative AI?
Generative AI has been creating a global impact, with substantial developments primarily in the US and China, each adopting different approaches towards its development and governance.
India has been somewhat left behind in this technological race, but there have been discussions and announcements about creating Large Language Models (LLMs) in the country. According to media reports, A proposition has been made for India to build its own Generative AI as a Digital Public Good, termed JanAI or GenAI for the people, which could be a part of IndiaStack.
The idea is to train a model, potentially named BharatLLM, on rich data generated by IndiaStack and fine-tune it for Indian languages and contexts to solve India-specific use cases and problems. This could bridge the digital divide and provide benefits for the entire population, much like Aadhaar and UPI have done, while also addressing concerns around privacy, bias, and other ethical AI concerns.
Also Read: