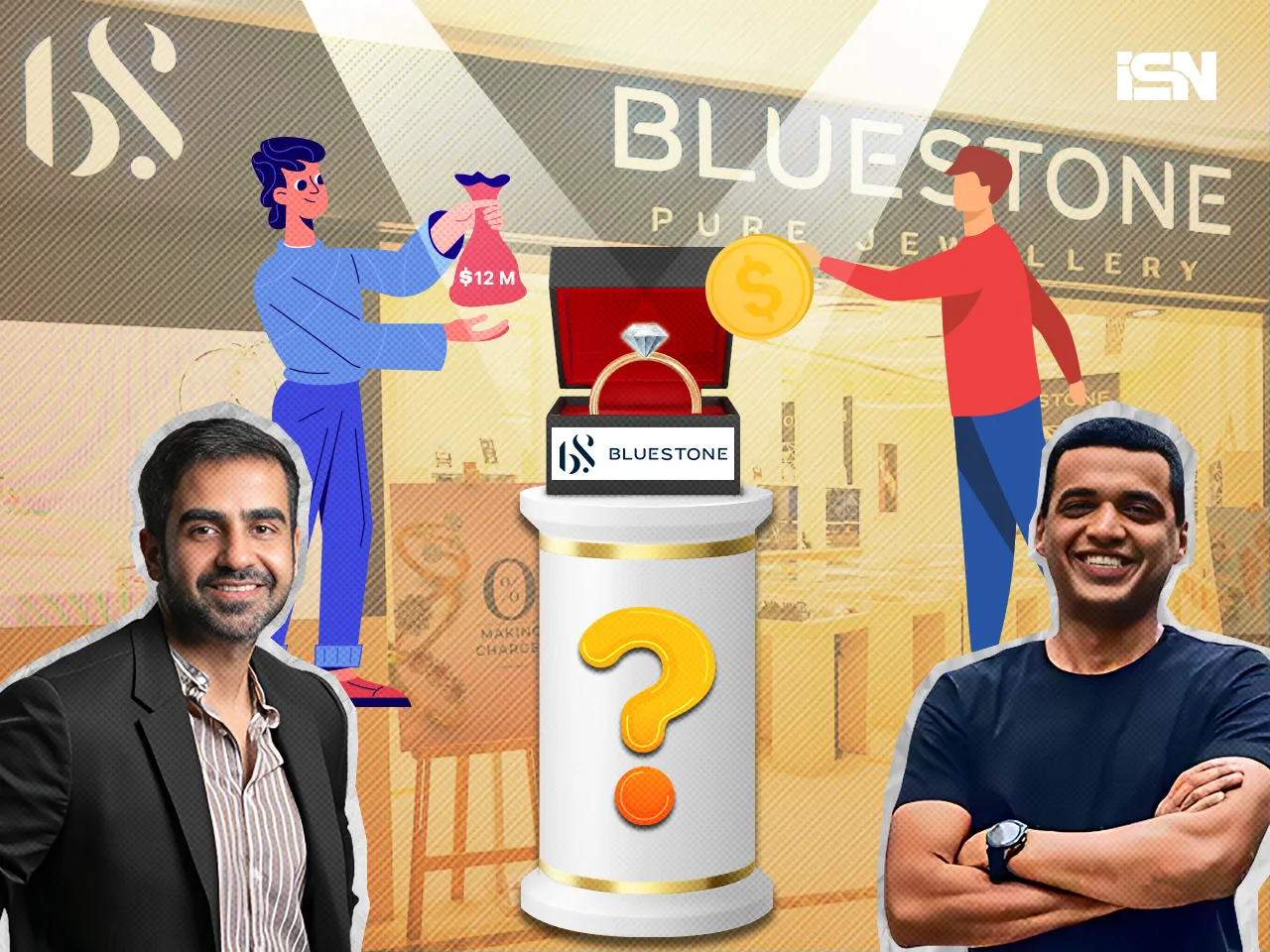 Billionaire co-founder of Zerodha, Nikhil Kamath, is reportedly looking to add another company to his investment portfolio. According to an ET report, Nikhil is set to invest Rs 100 crore in Bluestone, an omnichannel jewellery retailer, as part of its Rs 550 crore funding round.
Who are the participating investors?
Apart from Nikhil, The funding round could see participation from notable investors, including Zomato's Deepinder Goyal and Amit Jain.
In addition, Ranjan Pai, chairman of Manipal Group, and Info Edge Ventures will also be investing around Rs 100 crore each. Interestingly, The company has also managed to attract investment from existing investors.
It's worth noting that BlueStone is already backed by notable investors, including Accel, Saama Capital, IIFL Seed Ventures, Kalaari Capital, IvyCap Ventures, Avanz Capital, and Ratan Tata.
What did BlueStone say about the funding report? 
While the report is speculative in nature, Bluestone Founder & CEO Gaurav Singh Kushwaha has confirmed this development, revealing that the Bengaluru-based company is concluding a funding round totalling $65 million (approximately Rs 550 crore) at a valuation of Rs 3,600 crore ($440 million).
According to Gaurav, the raised capital would be used to expand its omnichannel presence and enhance its technology to optimize operations.
"We will expand on what's working for us — the omnichannel play. We have 175 stores and there is definitely space to have 500-600 stores eventually," Kushwaha told the financial daily.
Founded in 2011, BlueStone offers rings, pendants, chains, and earrings made up of gold and diamonds through its retail outlets and website.
The development follows CaratLane's stake acquisition
The development comes a few weeks after Tata Group-owned Titan acquired the remaining stakes of CaratLane, the founder and his family members for Rs 4,621 crore. CaratLane, one of India's leading jewellery retailers and the competitor of BlueStone, manufactures and sells jewellery items. 
"We have great faith in the India Consumer story and believe that the growth journey of CaratLane has only begun and has a long way to go. We thank Mithun Sacheti, Founder and Managing Director of CaratLane for having jointly built a customer-centric brand that all of us in Tata Group can be proud of and wish him continued success in his future endeavours." said C K Venkataraman, Managing Director, Titan.
Nikhil's investment journey
This isn't the first time Nikhil has ventured into investments. Previously, He invested Rs 100 crore in Nazara Tech through Kamath Associates & NKSquared. He also reportedly invested in Ola Electric's rival, Ather Energy.
How good is BlueStone financially performing?
While Bluestone has yet to report FY23 numbers, its operating revenue in FY22 surged to Rs 461 crore, an increase of 88.2% from Rs 245 crore in FY21. However, the losses also increased by 90.3% from Rs 31 crore in FY21 to Rs 59 crore in FY22.
Also Read: