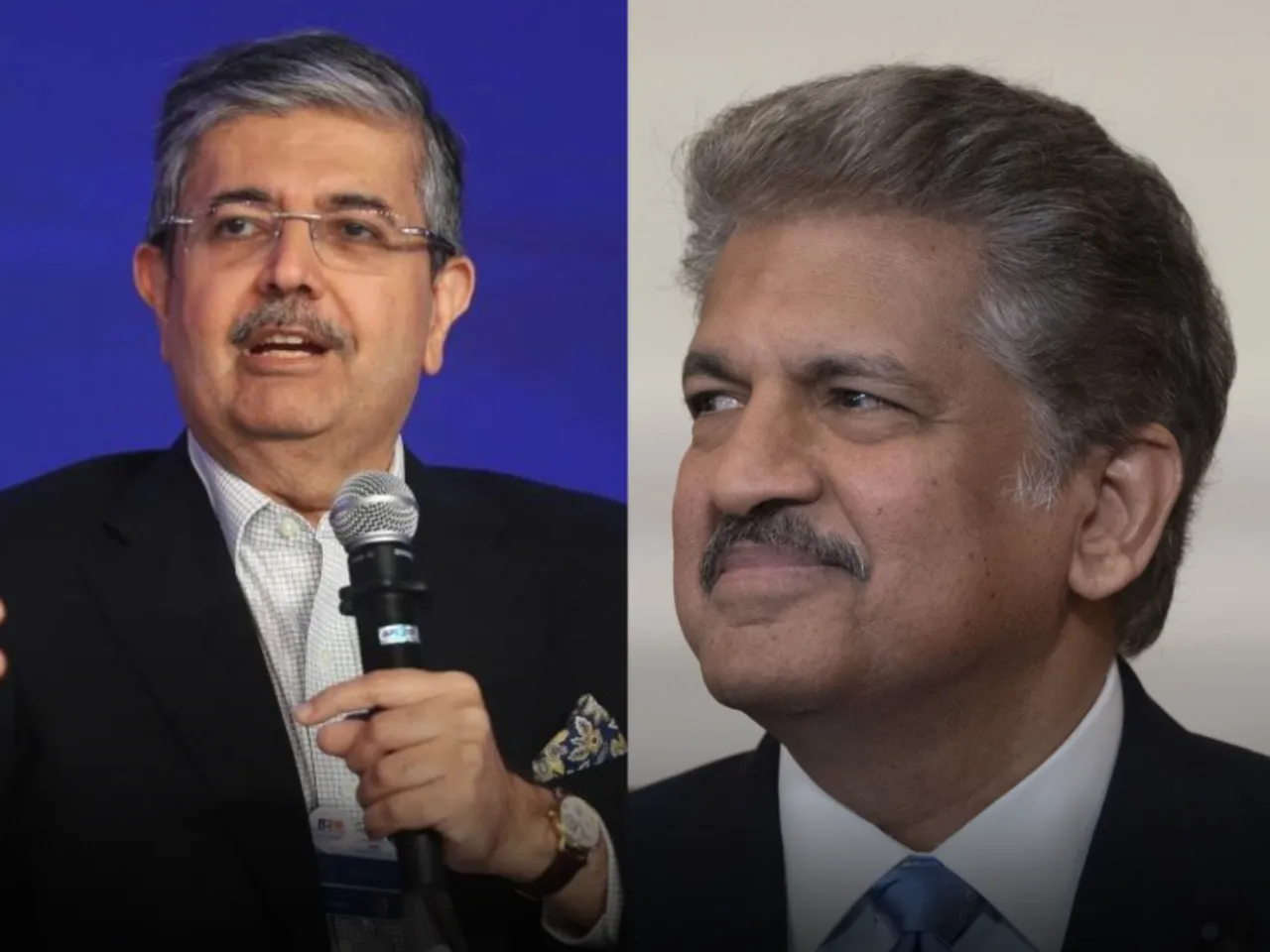 Billionaire Uday Kotak, who founded Kotak Mahindra Bank, recently announced his resignation as the Managing Director and Chief Executive Officer (CEO) of Kotak Mahindra Bank.
Uday announced his resignation in a tweet and said, "Succession at Kotak Mahindra Bank has been foremost on my mind, since our Chairman, myself and Joint MD are all required to step down by year-end. I am keen to ensure a smooth transition by sequencing these departures. I initiate this process now and step down voluntarily as CEO."
Commenting on his departure, Billionaire Anand Mahindra said, "There is no finish line 'His-story'."
Recalling their first meeting 4 decades ago, Mahindra said Uday Kotak offered him a bill-discounting faculty for Mahindra Ugine Steel. At that time the industry was in a tough time.

"I asked him why he was taking the risk. He replied: "I've studied both the company and the management & concluded my money will be safe, Mahindra wrote.
I remember the first time I met Uday when he walked into my Office at Mahindra Ugine Steel almost 4 decades ago & offered me a bill-discounting faculty. The alloy steel industry was in a trough at that time and I asked him why he was taking the risk. He replied: "I've studied… https://t.co/GcUq272Ku0

— anand mahindra (@anandmahindra) September 2, 2023
"He was only in his early twenties but I clearly saw the signs of a very special mind. I vividly recall telling him that if he ever needed outside capital to come back to me, & to my great good fortune, he did! The rest, as they say, is history. But there is no finish line to 'His-story."
"Uday's simply starting a new chapter of impact on the Indian Financial services Industry. Here's to more adventures, my friend! 👏🏽👏🏽👏🏽," Mahindra tweeted.
It's worth mentioning that Uday Kotak will continue to serve the institution as a non-executive director for five years, which is not liable to retire by rotation, the Bank informed in an exchange filing. Uday Kotak's tenure as the CEO and MD of the Kotak Mahindra Bank ends on December 31, 2023.
As an interim arrangement, Dipak Gupta, the Joint Managing Director, will carry out the duties of the Managing Director & CEO until December 31, 2023, which is subject to the approval of the Reserve Bank of India (RBI) and the members of the Bank.
According to reports, Kotak Mahindra Bank has sent two names for the role of MD and CEO to the Reserve Bank of India (RBI).
Also Read: