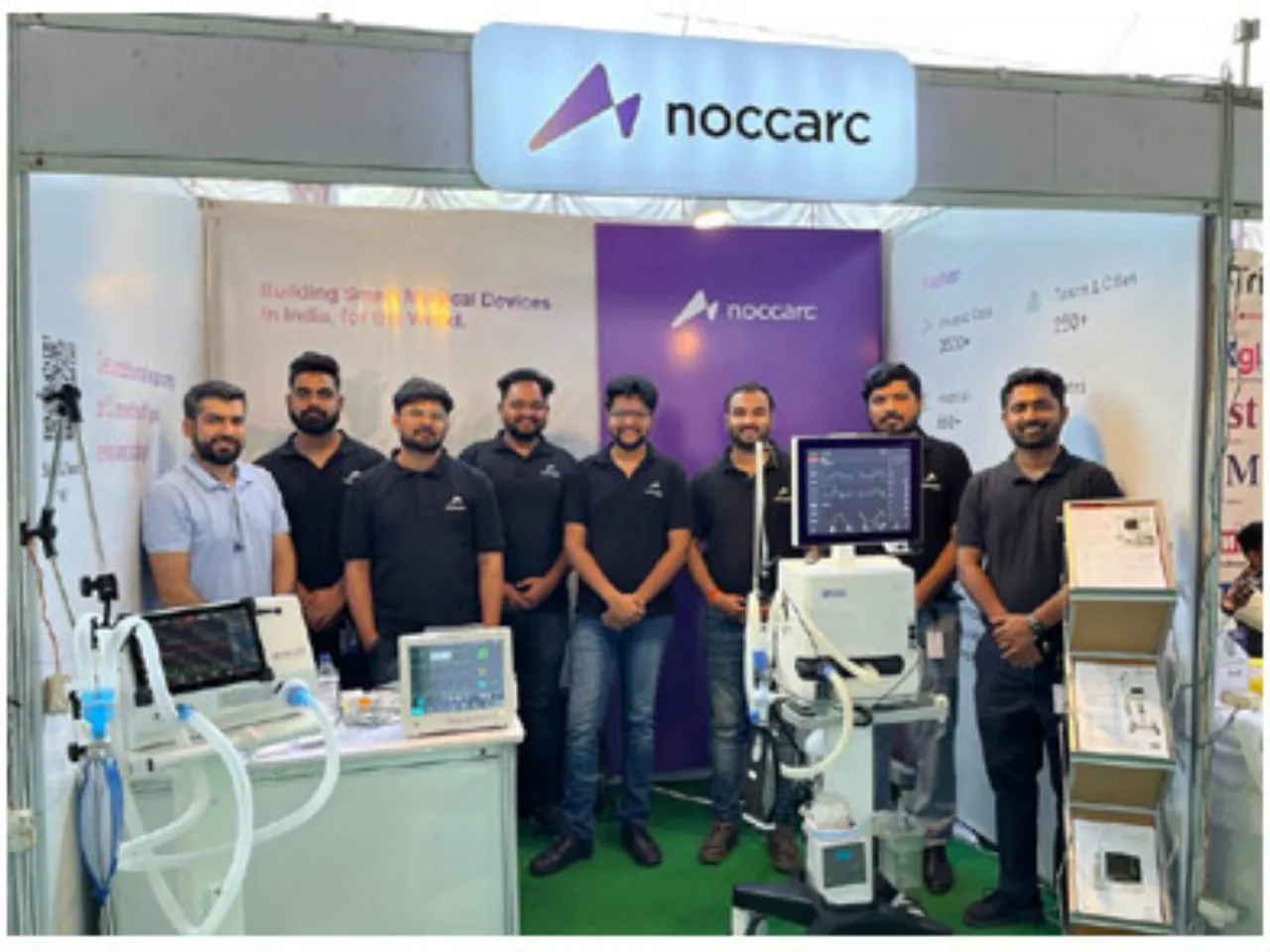 The Indian Institute of Technology, Kanpur (IITK) incubated startup Noccarc recently raised an undisclosed amount in funding from the Small Industries and Development Bank of India (SIDBI). 
The investment comes under the SIDBI Seed Equity Support Scheme (S4-SIIC), launched in March 2023 during the annual startup festival Abhivyakti 2023 in IIT Kanpur. The startup will use the raised capital to expand its existing operations and make progress in developing a smart ventilator solution for a global market.
How did it start?
During the peak of COVID, responding to the clarion call to develop robust healthcare solutions to mitigate the crisis, Prof. Amitabha Bandyopadhyay, the then Professor in charge of SIIC, IIT Kanpur, led a team to develop a fully functional low-cost ventilator within only 90 days.
Abhay Karandikar, Director IIT Kanpur, said, "Our technology business incubator SIIC had been a flagbearer during the peak of COVID for facilitating various research and development work to enrich the healthcare system. Noccarc has been a key incubated startup in that domain. I believe that this investment from SIDBI will give more push to the healthcare innovations the startup is aiming to bring and help enrich the country's critical care sector."
Noccarc said it has developed India's first indigenous ventilator during the COVID-19 pandemic and is aiming to revolutionize healthcare through cutting-edge technologies.
The SIDBI Seed Equity Support Scheme (S4-SIIC) comes as a result of a partnership with SIIC IIT Kanpur to invest in startups incubated at SIIC through equity-based seed fund support. Noccarc has been selected for funding following a thorough evaluation.
Nikhil Kurele, IITK alumnus and Co-Founder of Noccarc said, "We are not only thankful for SIDBI's financial backing but also for their trust in us. With their unwavering support, we are poised to venture into uncharted territories of innovation, delivering even more robust and accessible products and services. We extend our heartfelt appreciation to SIIC IIT Kanpur for standing by us since our inception, and we eagerly anticipate our continued journey together in creating world-class medtech products."
Also Read: