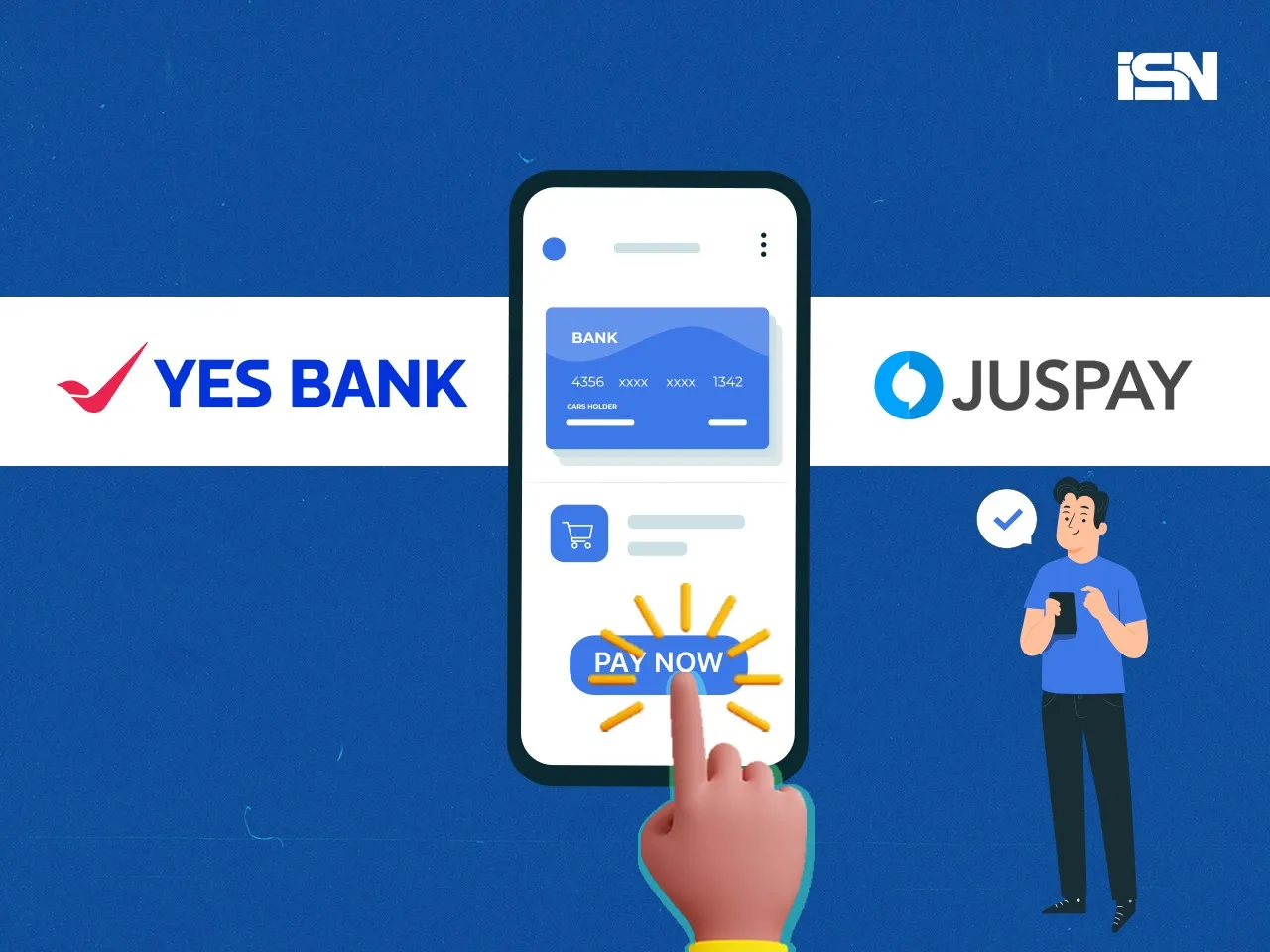 Indian private sector bank Yes Bank has partnered with Bengaluru-based fintech startup Juspay to launch HyperUPI, a plug-in service developed by the National Payments Corporation of India (NPCI) that empowers in-app UPI payments for merchant apps. 
With this, The merchants can now offer customers a hassle-free one-click UPI experience using Android and iOS-based smartphones without switching to an external UPI-based app. This will also allow customers to undertake UPI-based transactions within the merchant app.
Is there any difference between HyperUPI and UPI
Unlike the traditional UPI payment method, which requires several steps and redirects to external UPI apps, potentially causing customers to abandon the transaction midway, HyperUPI simplifies the process to a one-click transaction within the merchant's app, improving the speed and success rate of transactions to over 90%.
To explain further, HyperUPI differs from the standard UPI as it integrates directly into merchant apps, allowing for a more streamlined payment process with features like recurring payments and third-party validation.
It also provides merchants with a no-code platform, enabling them to design a user interface that integrates seamlessly with their app's theme and branding. This service can be easily incorporated into various technical frameworks such as React-Native, Flutter, and Cordova.
Yes Bank utilising plug-in SDK infrastructure. 
In addition, Yes Bank has utilised this plug-in SDK infrastructure to develop the payment service provider app YES PAY NEXT, which offers comprehensive UPI services, including person-to-person payments and pull payments, seamlessly.
Naveen Chaluvadi, Chief Digital Officer of Yes Bank, said, "We are excited to partner with Juspay to bring the plug-in SDK to market. It stands as a testament to our collective prowess in UPI and digital payments. We aim to offer excellent payment success rates with round the clock availability to merchants and earn a reputation of being one of the finest UPI stacks in the ecosystem. We look forward to extending this solution to our merchants."
What are Juspay's offerings?
Juspay was founded in 2012 by Vimal Kumar. It's worth mentioning that the fintech startup was the first to create a UPI PSP on the cloud, boasting a remarkable uptime of over 99.99% and the highest transaction per second rate of 5000.
Juspay claims to handle over 50 million transactions across its products daily, accounting for an annual total payment volume of over $500 billion.
"We are thrilled to introduce HyperUPI in collaboration with YES BANK, as Indian customers and businesses rapidly embrace UPI as their preferred mode of digital payments," said Sheetal Lalwani, Co-founder and Chief Operating Officer of Juspay. 
"As a company, we are committed to building innovative solutions that remove payment friction while maintaining high-security standards. With HyperUPI, we aim to empower businesses to seamlessly integrate UPI into their apps, providing customers with an unparalleled payment experience," he added.
Amazon, Google, Flipkart, Swiggy, Big Basket, Cred, Ajio, Airtel, Ixigo, Axis Bank, YES BANK, and Tata Digital are some notable companies using Juspay services.
Also Read: