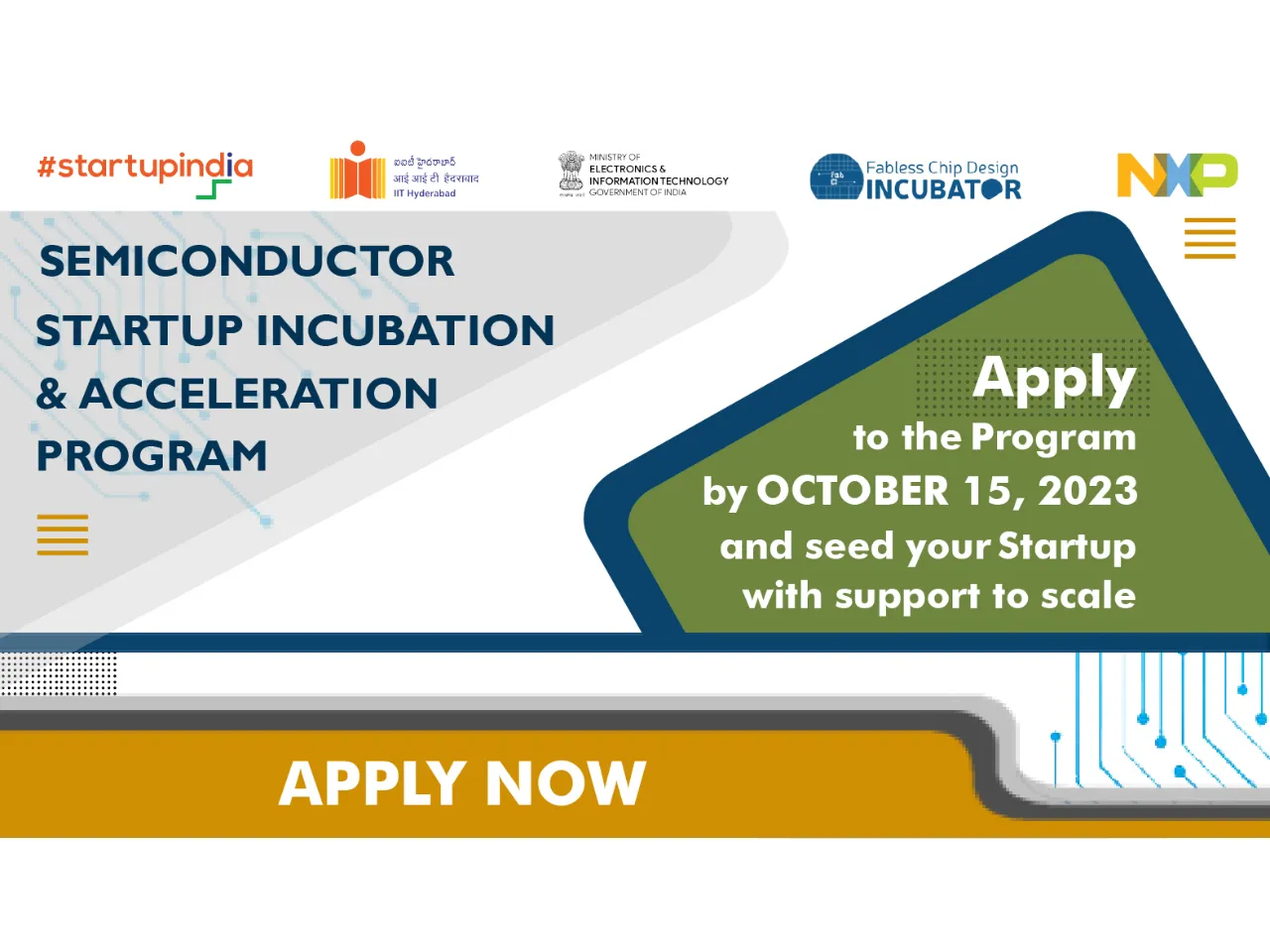 As India continues to focus on bolstering the semiconductor and IP design startup ecosystem, NXP India announced its partnership with Startup India, with the backing of the Ministry of Electronics and Information Technology (MeitY) and the Fabless Chip Design Incubator (FabCI) at IIT Hyderabad.
The partnership will enable the commencement of the second season of the 'Semiconductor Startup Incubation and Acceleration Program', a venture that aligns seamlessly with the objectives of the Atmanirbhar Bharat and Make in India initiatives.
What is the Semiconductor Startup Incubation and Acceleration Program?
The program is designed to nurture and guide budding semiconductor and IP design startups across the nation, covering both technological advancements and business facets.
According to a press statement, The program is expected to play a pivotal role in enhancing India's self-reliance in the semiconductor chip design sector, thereby fostering indigenous hardware design and product manufacturing.
The program is aimed at elevating India's global position in the electronics sector by advancing up the value chain, stimulating job creation, and boosting the economy.
Statements:
Hitesh Garg, the Vice President and India Country Manager at NXP India, said, "At NXP India, our unwavering commitment is to cultivate a thriving technology ecosystem in our country, driven by collaboration and innovation. The Semiconductor Startup Incubation and Acceleration Program stand as testimony to our dedication to nurturing and empowering the next generation of entrepreneurs. We're excited about the diverse range of innovations and the entrepreneurial spirit that's propelling our nation forward. Together, we're shaping the future, where startups thrive, and India shines as a global innovation hub."
Prof. B.S. Murty, the Director of IIT Hyderabad, said, "Successful mentorship of the 2021 cohort and the nurturing of 8 promising companies highlights the transformative impact of our collaborative efforts. FabCI, with its ongoing support for 30+ startups, is a beacon of innovation; as we embark on Season-2 of the Semiconductor Incubation and Acceleration Program, our collaboration with NXP India, MeitY. FabCI signals a resolute commitment to fostering semiconductor startups."
How is this program beneficial for startups?
The program aims to incubate up to five promising startups annually, each for a period of two years. These startups, focusing on semiconductor chip design, IP design, and related services, will be granted benefits, including access to EDA tools for design and simulations, mentoring during the design phase, and opportunities to showcase their products to potential investors and the business community.
Also Read: