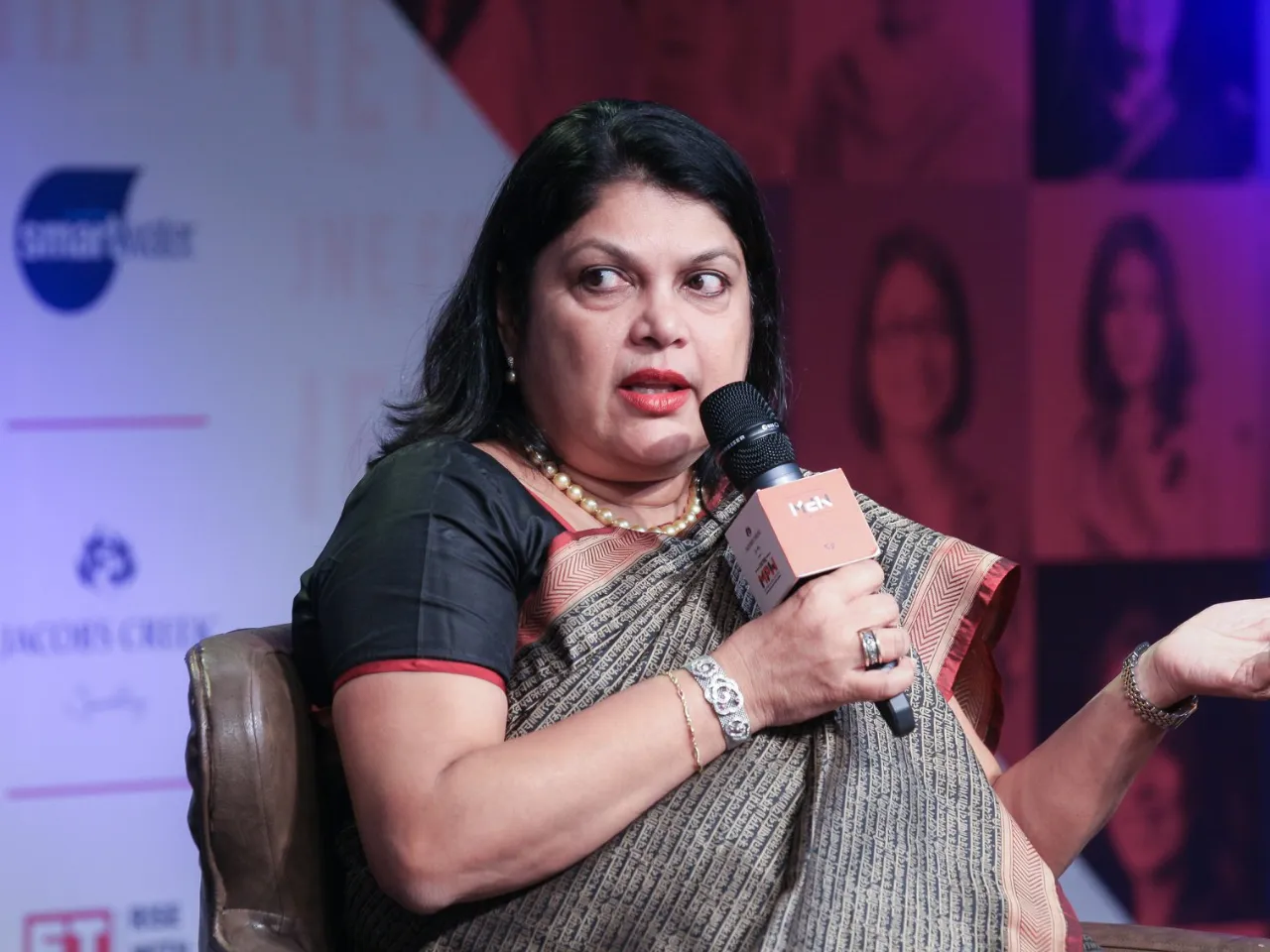 Nykaa, a prominent player in the Indian beauty and cosmetics industry, remains unperturbed by competition, recent share sales, and the departure of senior executives, according to CEO Falguni Nayar.
In a recent interview, Nayar expressed her belief that concerns over competition hold little validity for a large and complex business like Nykaa, which boasts over 15 million transacting users, a presence in 150 cities, and a platform featuring 3,500 brands. She confidently stated that the overnight decimation of their business is highly unlikely, dismissing the notion that competition poses a significant financial threat.
Addressing the issue of five senior executives leaving the company, Nayar considered it a non-event. She attributed their departures to a common practice wherein individuals tend to leave smaller companies after holding prestigious positions.
Nayar was quick to emphasize that Nykaa has more than 50 senior executives, and the departure of only five does not indicate a larger issue. In fact, she went the extra mile by providing the names of the senior leaders across various departments to underscore the strength of Nykaa's management team.
Reflecting on Nykaa's journey, Nayar drew a parallel with the challenges faced when Amazon entered the Indian market a decade ago, around the same time Nykaa was launched.
She highlighted that the management's primary concern is building and nurturing a strong connection with consumers, as this is the fundamental driver of Nykaa's success. Rather than fretting over the competition, Nayar believes that the key lies in propelling the business forward and maintaining a robust consumer base.
Nykaa recently released its financial results for the March quarter, reporting a 33% increase in revenue compared to the previous year. However, net profit witnessed a decline due to higher tax expenses, contrasting with the tax credit received in the base quarter.
Nayar attributed the underperformance partly to changes in the shareholding structure following the conclusion of the pre-IPO lock-in period. She noted that the retail shareholder base has risen from 1% to 4%, and institutional investors are also showing increased interest after the announcement of a 5:1 bonus issue for shareholders.
While Nayar refrained from commenting on Nykaa's stock price, she assured stakeholders that she, along with co-founders Anchit and Adwaita, remains fully committed to the company's growth. Despite her withholding a direct opinion on the stock price, Nayar emphasized their unwavering support for the company and its future prospects.
Nykaa's shares are currently trading 1.9% higher at Rs 127.40, indicating investor confidence in the company's trajectory. As Nykaa continues to dominate the Indian beauty and cosmetics market, it remains focused on expanding its customer base, cultivating strong consumer connections, and driving further industry growth.
Also Read: