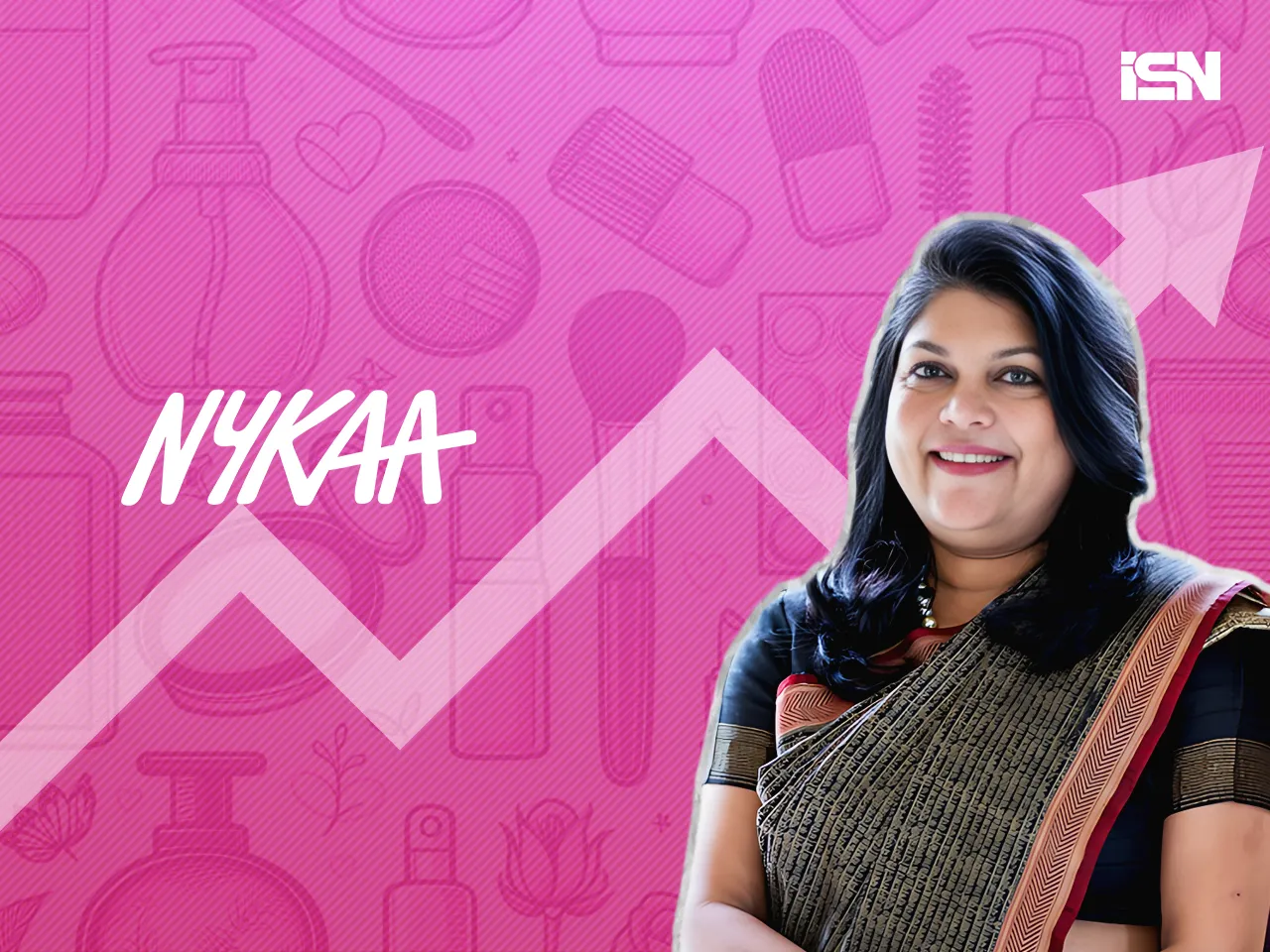 Falguni Nayar-led beauty and personal care marketplace Nykaa has reported a significant 50% year-on-year increase in net profit, reaching Rs 7.8 crore in the second quarter of FY24.
The consolidated revenue from operations also saw a strong growth of 22% YoY to Rs 1,507 crore. The growth comes despite the festive season starting later than usual, which typically drives higher consumer spending.
Margin insights and operational efficiency
The company's gross margin as a percentage of revenue has seen a decline by 221 basis points YoY.
However, when compared to the first quarter of FY24, the gross margin has remained stable. Nykaa's EBITDA margin expanded to 5.4% for the quarter, a 32% YoY growth, driven by cost efficiencies.
Fulfilment costs and employee expenses as a percentage of revenue have improved, indicating a more streamlined operation, according to the company's financial results.
Sector-specific performance 
The Beauty & Personal Care (BPC) GMV grew by 23% YoY, with the festive season's shift impacting growth marginally. Nykaa's physical retail business added 13 new stores, now totalling 165, and the retail business now constitutes 8% of the overall BPC GMV.
Notably, The "Hot Pink Sale" and the launch of the 'Gen Z Store' are among the strategic marketing initiatives that have contributed to the company's growth. The company also hosted Nykaaland, India's first beauty festival, and launched educational campaigns like "CSMS" to boost skincare routine awareness.
New ventures expansion
Nykaa's fashion business reported a 28% YoY growth in revenue, with the NSV increasing by 32% YoY in Q2 FY24. The company's focus on improving profitability is evident in the fashion segment, with the contribution margin as a percentage to NSV improving significantly.
New ventures, including the Superstore by Nykaa, have seen a remarkable 105% YoY growth in NSV, the company noted.
Reshuffle in executive team
Despite the financial growth, Nykaa has seen a reshuffle in its executive team, with six key resignations since April, including the chief marketing officer. CEO Falguni Nayar has taken direct oversight of the marketing function.