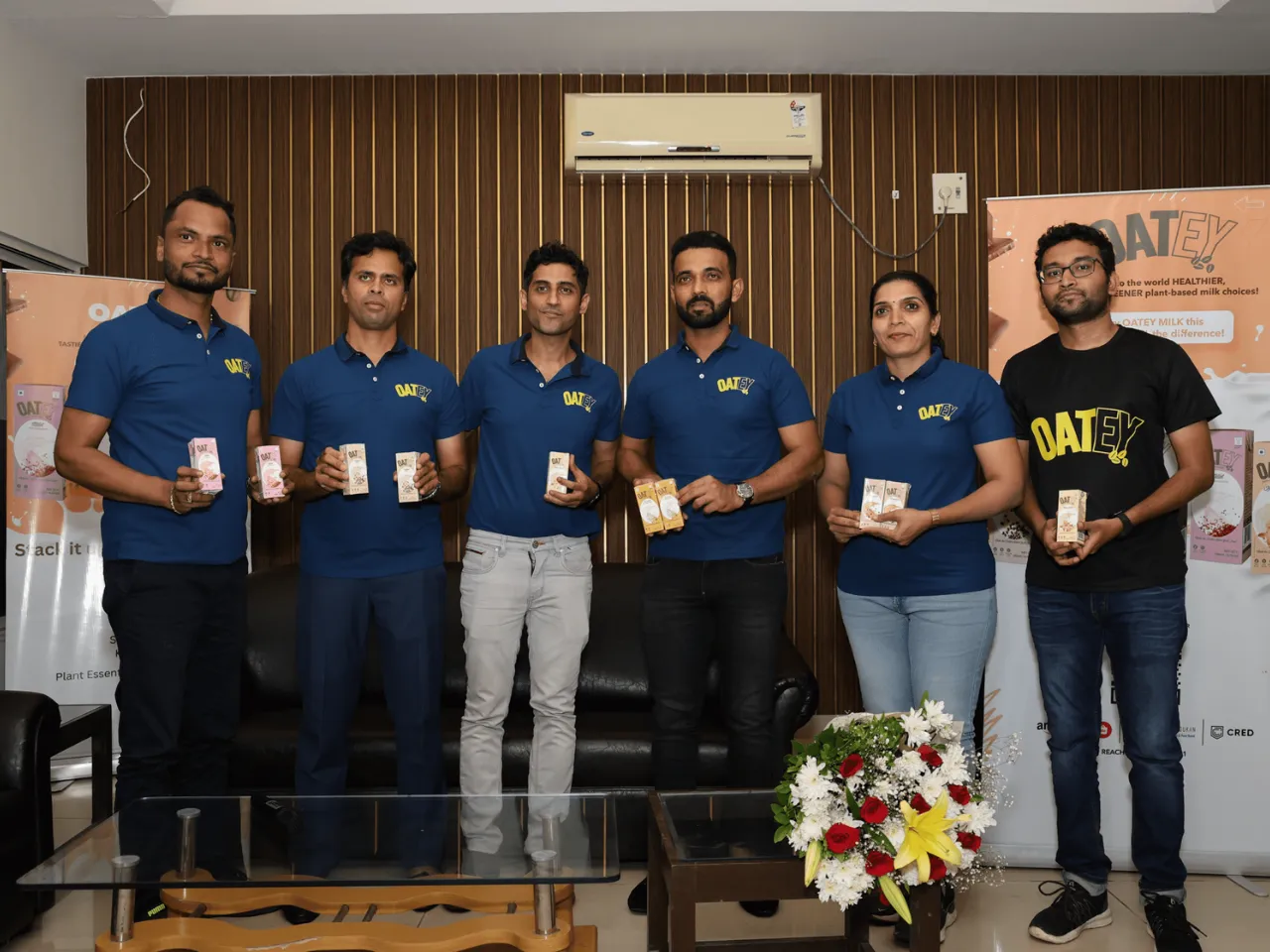 OATEY, a plant-based dairy alternatives brand, has onboarded cricketer Ajinkya Rahane as its brand ambassador and investor. 
The brand said the partnership marks a significant milestone in OATEY's commitment to promoting healthy, sustainable, and cruelty-free living while delivering exceptional taste and quality through its premium plant-based products.
OATEY is a plant-based startup that claims to provide healthy, sustainable, and cruelty-free alternatives to traditional dairy products.
"The collaboration between OATEY and Ajinkya Rahane symbolizes the perfect match of shared values and a common vision. Together, we aim to create widespread awareness about healthier living, advocate for the adoption of plant-based food options, and inspire individuals to lead sustainable lives. By promoting sustainable alternatives and encouraging consumers to make conscious, hormone-free choices, we envision a greener, kinder, and healthier future that helps mitigate the catastrophic effects of global warming, being accelerated by animal agriculture." said Ankush Jamadagni, Co-founder of OATEY.
"I am excited to collaborate with a health-conscious brand like OATEY. Their commitment to quality products and inspiring brand values align perfectly with my own principles, and I am confident that our partnership will motivate individuals seeking a healthy lifestyle. The growing emphasis on health and fitness everywhere fills me with optimism, and I am honoured to contribute to OATEY's journey. Together, we can establish a long-lasting and meaningful relationship." Said Ajinkya Rahane.
"OATEY has been recognized as the "Best Plant-Based Milk - Millet" by the Plant-based Foods Industry Association in the year 2023. OATEY, the proud winner of the 'PBFIA Best Millet Milk' award, is making remarkable strides in the Indian market and this collaboration will further inspire numerous individuals to embrace a plant-based diet." said Sanjay Sethi (president-PBFIA).
The startup, which claims to have witnessed 30% growth in demand in the last two quarters, sells its products on ecommerce platforms like Amazon, Big Basket, Reliance JioMart, CRED, VeganDukan, Vvegano, GreendIndia, Big Basket Daily.
Also Read: