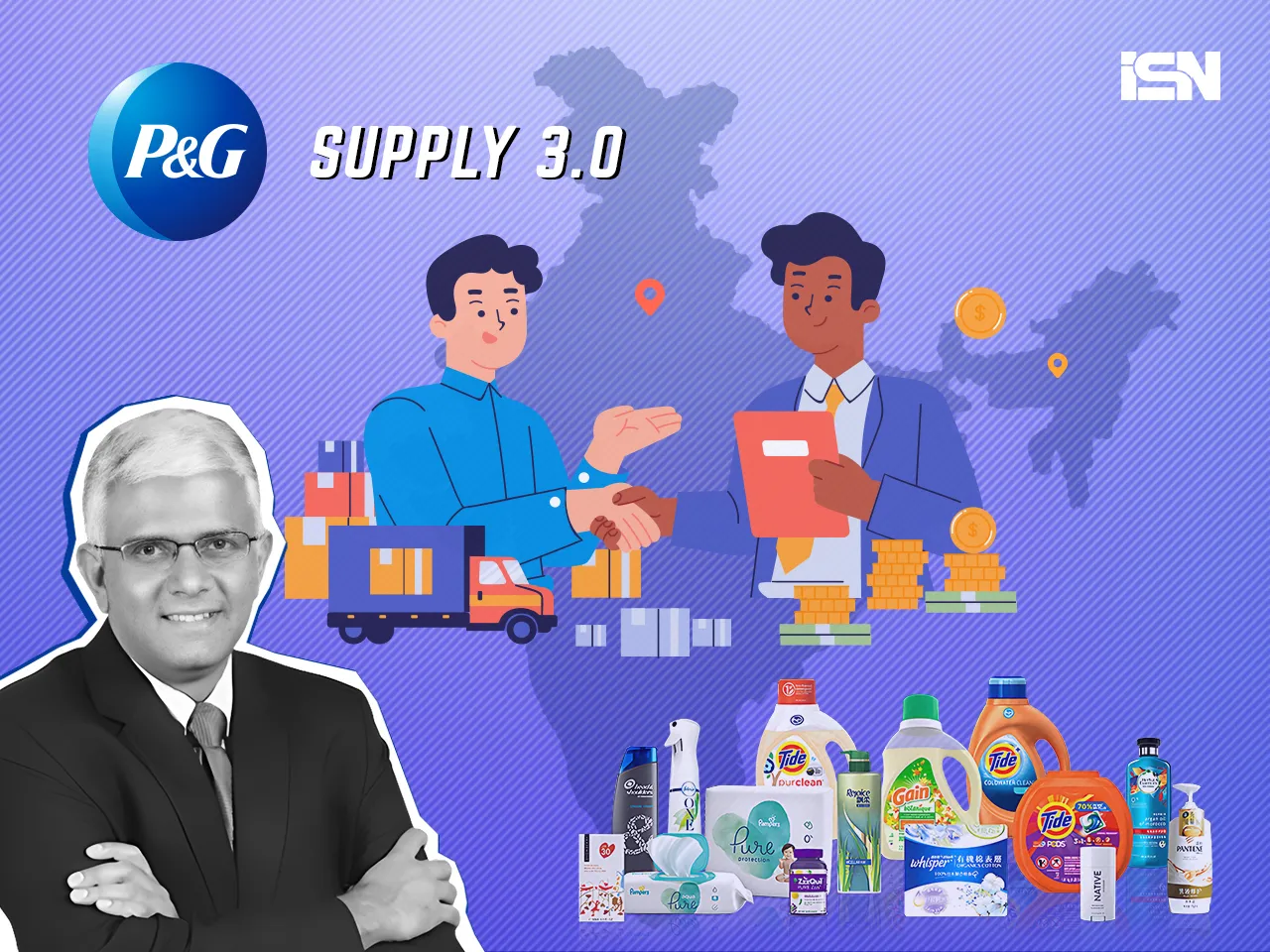 US-based consumer goods giant Procter & Gamble's India arm, P&G India, which owns brands like Gillette, Whisper, Vicks, etc., recently announced the launch of a Rs 300 crore 'P&G Supply Chain Catalyst Fund' as it aims to establish a partnership with companies and startups to co-develop solutions for a contemporary supply chain ecosystem.
What is the aim of the P&G Supply Chain Catalyst Fund?
The company said the new fund would provide an opportunity for startups and innovators in the country to collaborate with P&G on business solutions that are customized to create the next level of supply.
"This fund will provide an opportunity to startups and innovators to collaborate with P&G on business solutions customized to create the next level of supply: a supply chain that provides greater agility, flexibility, scalability, transparency and resilience," the company said in a statement.
P&G India said the initiative is in line with the Prime Minister's Gati Shakti initiative, which is an endeavour towards multi-modal connectivity in the country that will enhance seamless movement of goods and services through targeted interventions.
According to the company's statement, P&G India's strategic investment will focus on various initiatives such as improving supply chain efficiency, implementing digital solutions, increasing capacity, and promoting sustainability to enhance the company's supply chain capabilities. 
LV Vaidyanathan, CEO of P&G India Subcontinent, said, "We are as committed to the nation's progress as we are to serving consumers with superior products every day. With the 'P&G Supply Chain Catalyst' fund, we are focused on co-creating innovative solutions that enhance the very backbone of our operations – the supply chain."
This investment is a component of P&G India's 'vGROW' program, which aims to collaborate with startups, small and large businesses, and individuals providing innovative and leading business solutions in the industry, it said.
P&G vGROW External Business Partner Summit
Additionally, the company also launched the sixth edition of the 'P&G vGROW External Business Partner Summit,' conducted from September 28 to 29, 2023. The summit, in collaboration with Incubate Hub, provides a platform for both existing and prospective suppliers to present their solutions to the leadership team of P&G India.
Through vGROW, P&G collaborates with over 2300 suppliers, encompassing start-ups, small businesses, and large organizations across various industries and services, including creative agencies, technology partners, and material suppliers.
"Six years ago, we launched 'vGROW' – with the vision to create a platform to foster collaboration and partnerships with external partners and suppliers, to solve business challenges and provide a breeding ground to emerging startups across the country. With this fund, we have committed spends of more than Rs 1800 crore to date in business solutions through vGROW. We strongly believe that a healthy dissatisfaction with the status quo will help us raise the bar on constructive disruption and better serve consumers, customers, and communities," he added.
What is the Women Entrepreneur Development Program (WEDP)?
The Women Entrepreneur Development Program (WEDP) is an initiative by Procter and Gamble India (P&G India), in partnership with WEConnect International, aimed at fostering the growth of women entrepreneurs.
In the recently launched edition of this program, around 30 women entrepreneurs, who were selected through an application process, underwent a two-day training designed to enhance their entrepreneurial skills.
P&G's senior leaders conducted various training sessions and workshops as part of this program, using real-time case studies to teach essential aspects of sustaining a business, such as business strategy, financial management, and customer outreach.
This program is a precursor to P&G India's flagship External Business Partner Summit and is part of P&G's broader 'vGROW' program, which seeks to collaborate with various entities, including startups and small businesses, to co-create innovative solutions and modernize the supply chain ecosystem. 
Also Read: