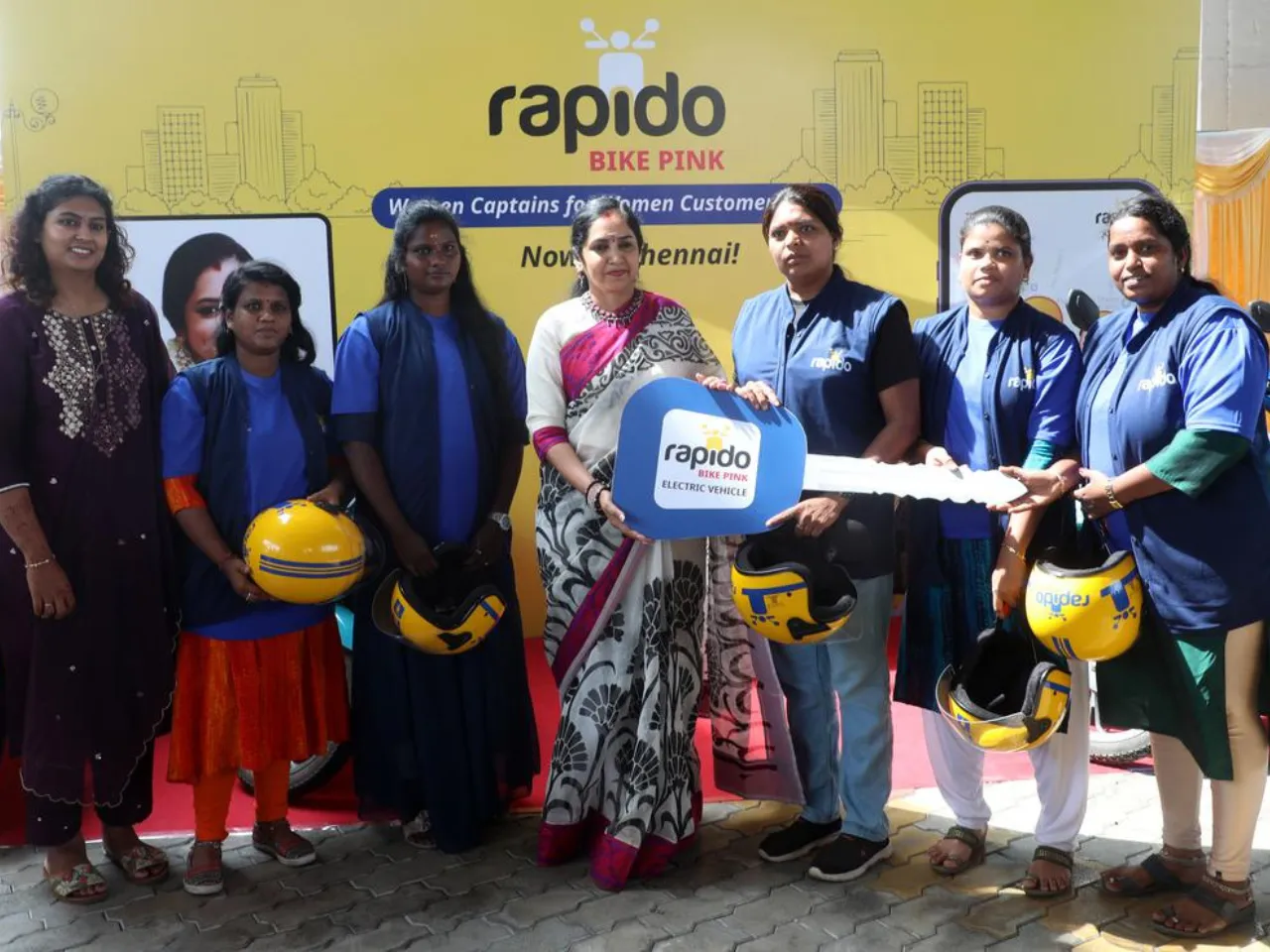 Bengaluru-based bike taxi aggregator Rapido has launched a new service named 'Bike Pink' in Chennai to empower women riders and captains and create new employment opportunities.
Rapido said that in the initial phase, it would supply 25 electric bikes to women captains experiencing financial difficulties to facilitate accessible transportation and income opportunities. Additionally, The bike taxi aggregator plans to train women captains in necessary safety and driving skills through extensive training programs in partnership with various NGOs, according to the company.
Currently, Rapido has over 100 active female captains in Chennai and aims to onboard more than 500 active captains in the next three months by partnering with various NGOs.
Rapido says the 'Bike Pink' service will enable women to earn between Rs. 800 to Rs. 1000 per day, translating to a monthly income of Rs. 25,000 to Rs. 30,000.
"Bike Pink is our way of not only providing last-mile connectivity to women riders but also creating meaningful income opportunities for our women bike-taxi captains. We are committed to expanding this service and empowering women from all walks of life," said Pavan Guntupalli, Co-Founder of Rapido.
The company added that the new service will be functional in areas such as Green Line Metro stations at Anna Nagar East Metro, Shenoy Nagar Metro, Pachiyappa's College Metro, Nehru Park Metro, Egmore Metro, and others. 
"The introduction of Rapido's Bike Pink service in Chennai is a commendable step forward, offering female riders a reliable mode of transportation and creating more opportunities for women to thrive, both in terms of safe mobility and employment prospects. This pioneering endeavour not only empowers women but also exemplifies the spirit of progress and inclusivity. By providing female captains with opportunities for economic independence, Rapido has taken a significant step towards a more equitable future," said Dr. Thamizhachi Thangapandian, Member of the Parliament, South Chennai Parliamentary Constituency.
Also Read: