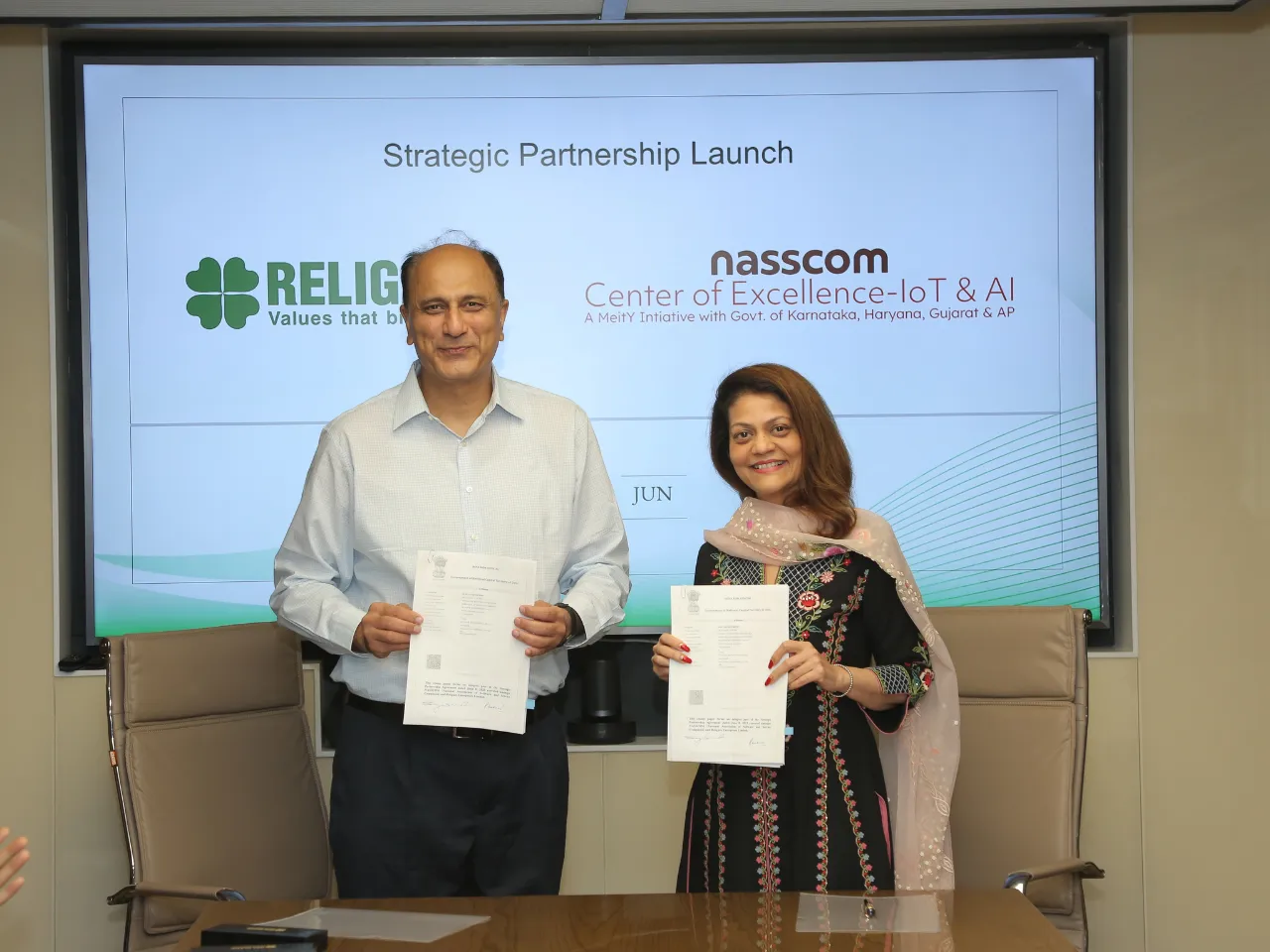 Financial services company Religare Enterprises recently entered into a strategic partnership with NASSCOM's CoE for IoT & AI.
According to the company, The partnership aims to future-proof REL's business operations and solution landscape by leveraging nasscom CoE's expertise in co-creation and vast network of startups and SMEs specializing in emerging technologies, including AI, ML, AR/VR, Robotics, Blockchain, Drones, and IoT.
Additionally, Care Health Insurance will collaborate with Nasscom's CoE to develop digital technology solutions for the health insurance industry.
Commenting on the development, Religare Group, said, "This strategic partnership with nasscom CoE is a significant step towards embracing the digital transformation in the financial services sector. It will give us access to a curated pool of innovators and startups, enabling us to identify potential collaborations tailored to our specific needs and explore strategic investment opportunities. We are also excited about mentoring two CoE-incubated startups, fostering entrepreneurial talent and driving growth in the industry."
The company further said that Nasscom's CoE for IoT & AI will accelerate the digital transformation journey of Religare Group. "We are delighted to partner with Religare Enterprises and support their drive towards becoming future-ready. Through our vast network of startups and SMEs specializing in emerging technologies, we aim to provide them with the best-in-class solutions for sustainable growth," said a spokesperson from Nasscom CoE.
Dr Rashmi Saluja, Executive Chairperson, Religare Enterprises Ltd, said: "Our collaboration with nasscom CoE signifies a significant milestone in our journey towards becoming a 360-degree financial services provider by nurturing, adopting, and integrating technological innovations in our core and future businesses. By harnessing the power of emerging technologies, we aim to strengthen our business operations, enhance diligence, and deliver unparalleled value to our customers and shareholders. It is our vision that this partnership will not only accelerate our digital transformation but also enable us to support other players in the financial services sector to undertake this journey."
"Furthermore, our vision is to support startups that are born in India and focused on India-specific solutions. In doing so, we are aligning ourselves with the government's vision of an Atmanirbhar Bharat - a self-reliant and economically strong nation. Nurturing these startups will enable us to retain talent and ownership of India-centric solutions, thereby strengthening our global leadership in technology and innovations."
Sanjeev Malhotra, CEO of nasscom CoE said: "Religare and its entities will jointly work on use-cases and co-create solutions with the startup ecosystem that will promote homegrown tech innovation driving significant impact on enterprises and create business value."
Also Read: