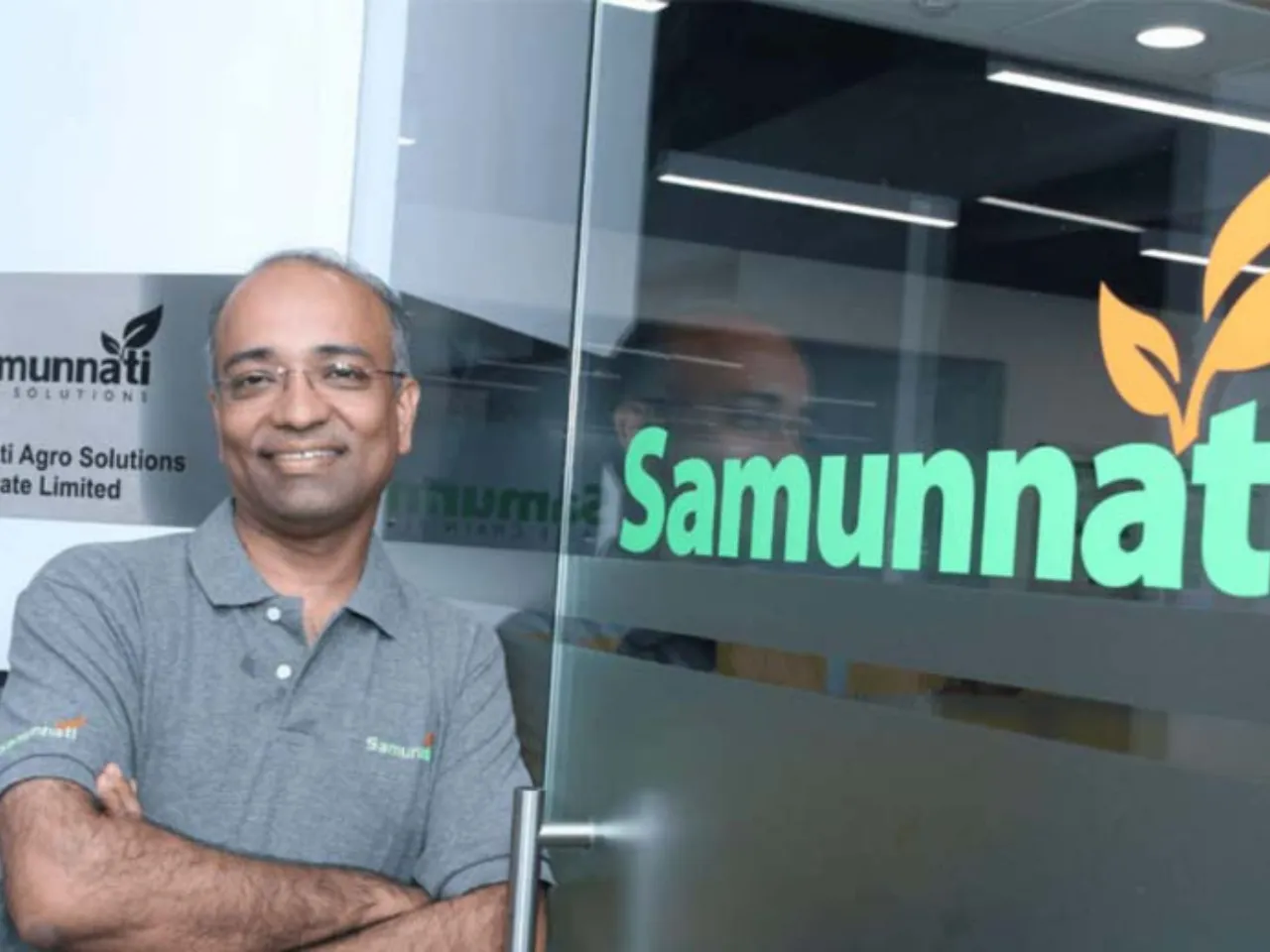 Chennai-based agritech startup Samunnati has partnered with the Singapore-based B2B SaaS fintech firm finbotsAI as it aims to revolutionize credit risk management through the integration of AI technology. 
Samunnati said it will utilize AI-driven solutions to foster financial inclusivity for small-scale farmers and agricultural enterprises.
This new alliance sees Samunnati becoming the inaugural Indian client for finbotsAI, a company backed by Accel.
Samunnati will leverage AI to facilitate expansion
Samunnati said it will leverage finbotsAI's AI-centric platform CreditX to create precise custom credit models swiftly, facilitating the expansion of their agri and MSME supply chain financing ventures while minimizing risks.
The company said the technology also helps in the instantaneous processing of new applications, enhancing efficiency and operational agility.
The decision to partner with finbotsAI came after a thorough proof-of-concept analysis using historical data, where finbotsAI demonstrated a substantial reduction in model development time and a notable boost in predictive accuracy, indicating potential revenue and operational efficiency gains.
Anil Kumar SG, CEO and Co-Founder of Samunnati said, "We believe that innovation is the key to solving the access to finance paradox and to unlocking the potential of Indian agri. The partnership with finbotsAI aligns perfectly with our vision of leveraging technology to serve our customers better and contribute to the growth of the Indian Agri."
The partnership expands finbotsAI's clientele 
According to the company's statement, The partnership expands finbotsAI's rapidly growing clientele to 10 countries across the APAC and MEA regions and strengthens Samunnati's credit risk management capabilities through a globally recognized AI platform.
The company assist lenders in achieving profitable lending and financial inclusivity through its AI-powered platform, creditX, which it claims to be utilized by a diverse range of lending entities across several regions globally.
What does Samunnati do?
Samunnati connects various stakeholders in the agriculture value chain, facilitating efficiency and productivity through technology-driven interventions and partnerships.
With a footprint in over 22 Indian states and a transaction value exceeding $1.9 billion, Samunnati aims to influence one in every four farming households by 2027 through its expansive network that encompasses over 8 million farmers.
In April 2021, The startup raised $4.6 million in debt from market access platform Symbiotics.
Also Read: