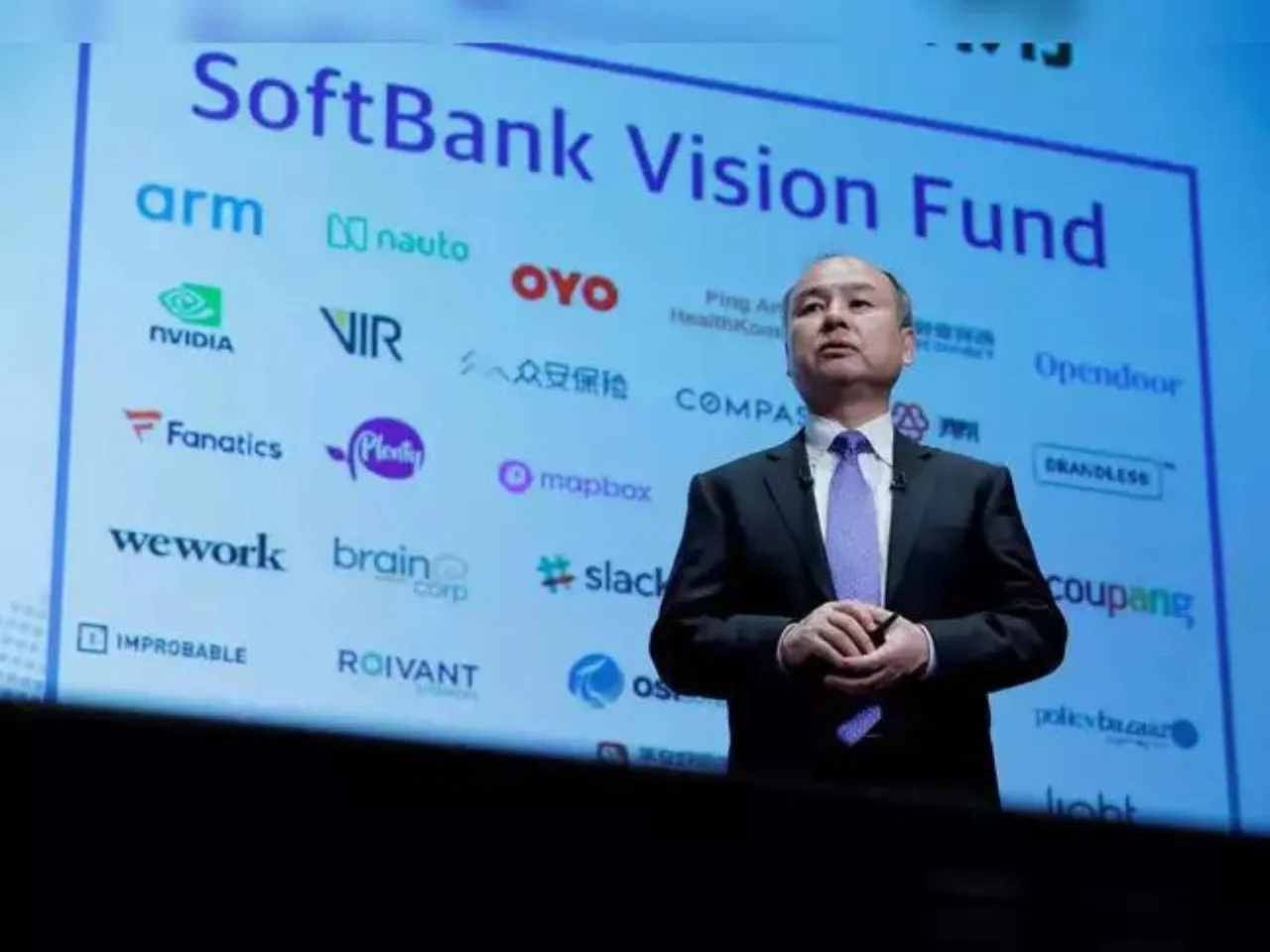 SoftBank Group Corp. and its founder, Masayoshi Son, face significant challenges as the Vision Fund venture capital arm concludes a tumultuous fiscal year with staggering losses. The unit reported a record loss of ¥297.5 billion ($2 billion) for the three months ending in March, leading to a total loss of ¥4.3 trillion for the year. As a result, Son finds himself personally liable for approximately $5.2 billion in side deals established at SoftBank to enhance his compensation.
Vision Fund's Dismal Performance
Despite a global equities rebound, SoftBank's Vision Fund suffered substantial losses on unlisted startups within its portfolio. These losses contributed to the unit's worst fiscal year since its inception in 2017. In the March quarter alone, unrealized losses widened by around $130 million, primarily attributable to the Latin America fund. Son's deficit from these side deals amounted to $5.1 billion in the December quarter, demonstrating the severity of the financial setback.
Masayoshi Son's Personal Liabilities
The repercussions of Vision Fund's losses have placed Masayoshi Son in a precarious financial position. His deficit from his Vision Fund 2 interest reached approximately $2.9 billion, while the Latin America fund added a deficit of $463 million. Additionally, Son's remaining deficit at SB Northstar, an investment vehicle established within SoftBank, stands at ¥246.9 billion ($1.8 billion). Collectively, these debts total $5.2 billion, leaving Son personally responsible for repayment.
Son's Holdings and Controversy
As the founder and CEO of SoftBank, Son holds a stake of 17.25% in a vehicle established under Vision Fund 2 for unlisted holdings. He also possesses a similar stake in a unit within the Latin America fund, both of which invest in startups. Furthermore, Son maintains a 33% stake in SB Northstar, a trading vehicle for stocks and derivatives. These holdings have sparked controversy due to concerns regarding corporate governance. However, Son has vehemently denied any conflicts of interest.
Future Prospects and Repayment
Although there is no immediate deadline for repayment, the value of Son's positions may improve over time. Son has already deposited cash and other assets for SB Northstar, indicating his commitment to addressing the deficit. Ultimately, he will be required to pay his share of any "unfunded repayment obligations" at the conclusion of the fund's 12-year lifespan, which can be extended for an additional two years.
Impact on Son's Net Worth and SoftBank Shares
Following the release of SoftBank's financial results, Masayoshi Son's net worth, adjusted for his deficits from SB Northstar, Vision Fund 2, and the Latin America fund, is estimated at $8.9 billion. SoftBank's shares experienced a significant decline in early Friday trading in Tokyo, marking its largest drop in approximately two months. Investors were not only concerned about the losses but were also hoping for a buyback, which did not materialize.
Conclusion
The Vision Fund's abysmal performance has left Masayoshi Son facing substantial personal liabilities totaling $5.2 billion. As SoftBank and Son navigate this challenging period, the future remains uncertain. The company's ability to recover from these losses and restore investor confidence will undoubtedly be closely watched by industry observers.
Also Read: