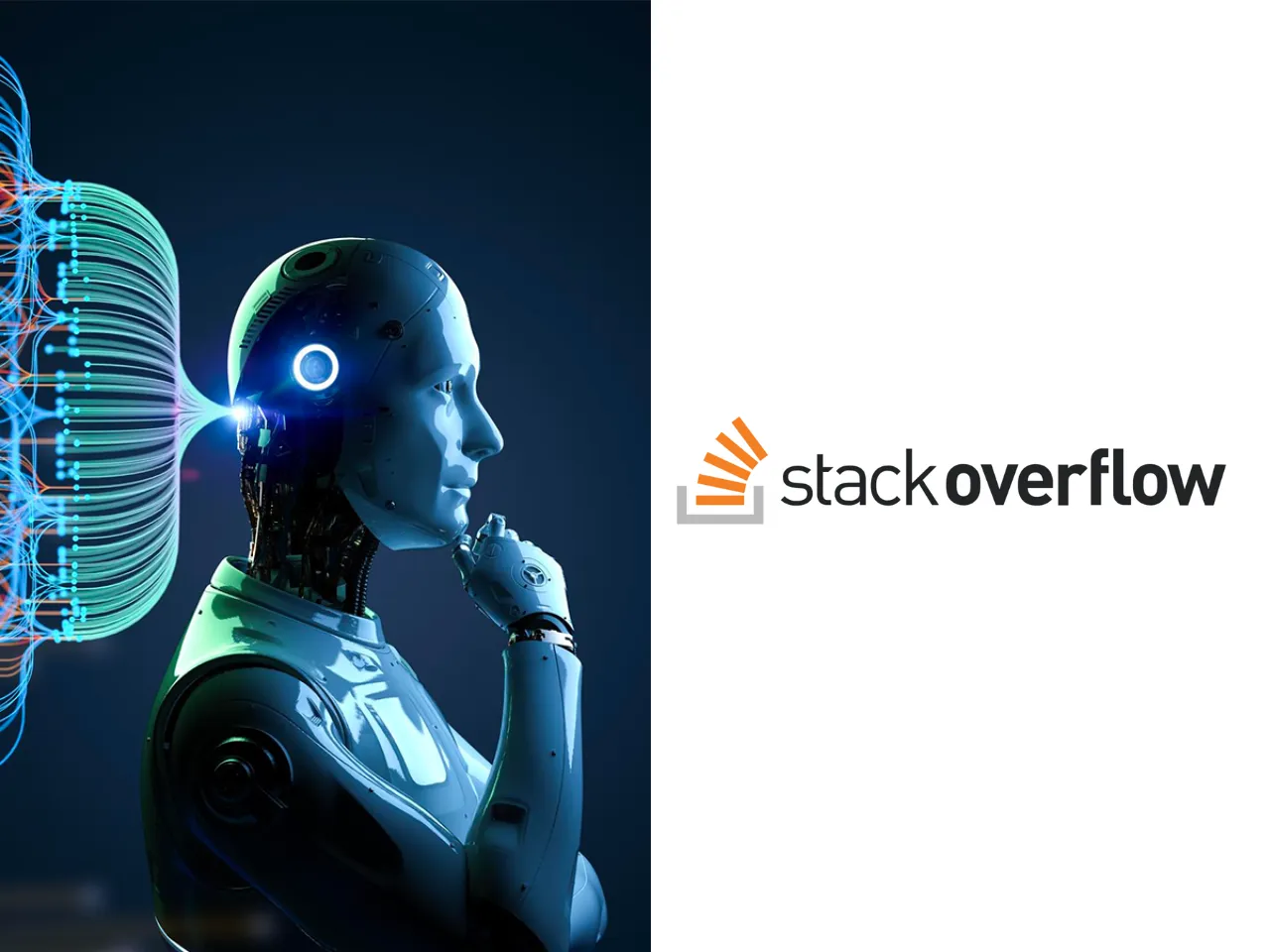 US-based Stack Overflow, a company that operates a community platform for developers, has entered the growing generative AI (artificial intelligence) space with the launch of Overflow AI.
Stack Overflow said the Overflow AI will offer users a series of new capabilities based on various AI/ML solutions sourced for both its public platform and market-leading SaaS product, Stack Overflow for Teams.
Founded in September 2008 by Jeff Atwood and Joel Spolsky, Stack Overflow is one of the top-visited websites around the world where developers and technologists ask questions, answer and share their knowledge.
With the launch of OverflowAI, the addition of AI/ML solutions will offer users a series of new capabilities that will ensure they get to solutions faster within their workflow, the company said in a statement.
OverflowAI, when integrated with Stack Overflow for Teams, would offer enterprise knowledge ingestion, where users can curate a knowledge base by using trusted existing content; improved search capabilities, visual studio code extension, and slack integration, where StackPlusOne chatbot will instantly deliver verified solutions. 
For its public platform, OverflowAI will provide users with efficient search results. It utilizes data from over 58 million Stack Overflow Q&A entries, allowing users to reference and cite responses. Additionally, it can broaden search parameters to the knowledge base for more tailored results and subsequent questions.
On the other hand,  the GenAI Stack Exchange offers a platform for knowledge exchange, particularly around GenAI tools and AI/ML in general. Stack Overflow's NLP Collective has introduced 'Discussions' to facilitate concentrated discussions, exchange of insights, and support informed decision-making.
Also Read: