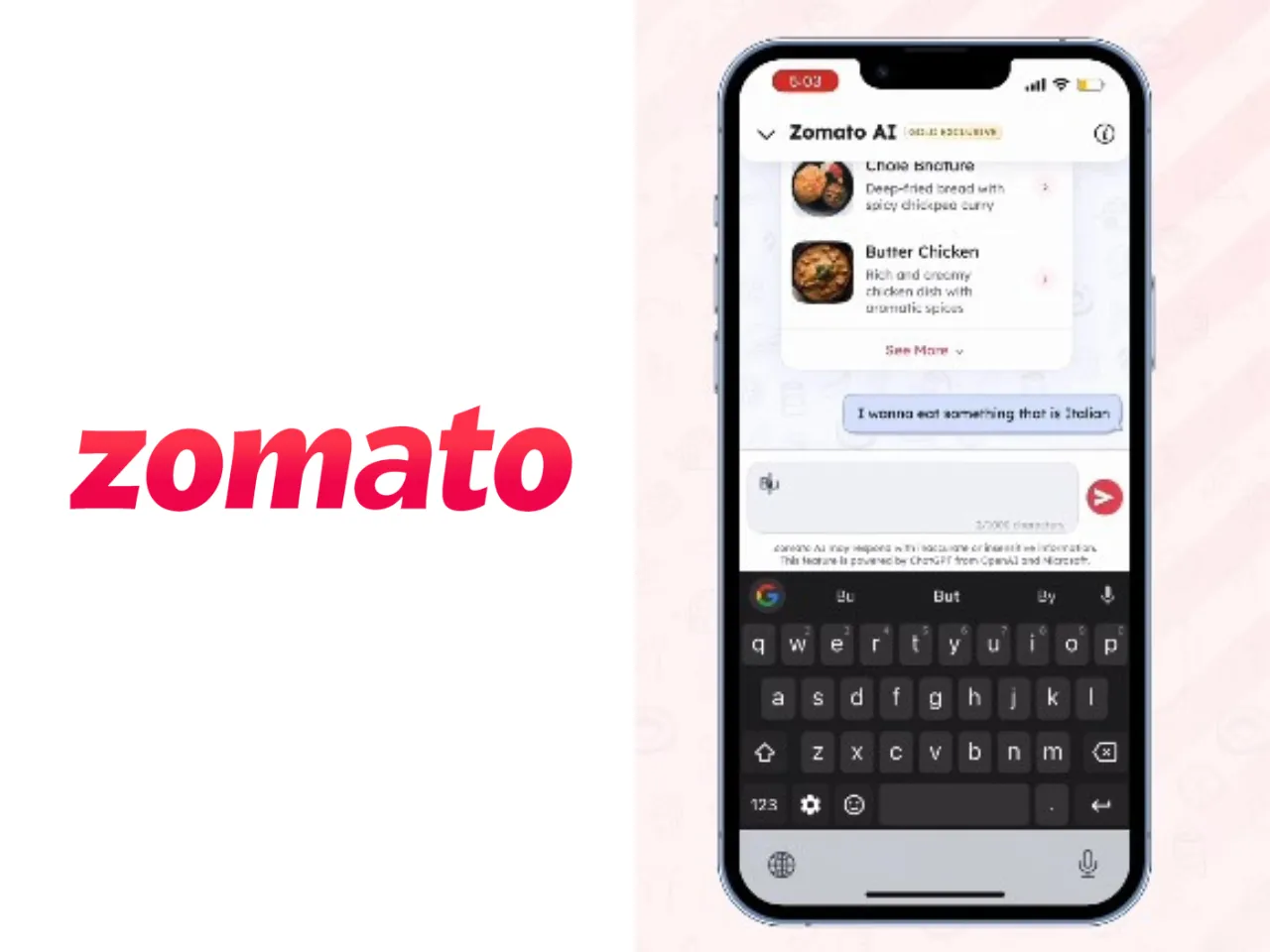 As companies worldwide began integrating AI into their systems, the overall efficiency and innovation in industries saw a significant boost. In a similar attempt, Indian food delivery platform Zomato recently introduced its new AI chatbot, Zomato AI, aimed at assisting its Gold customers in placing food orders.
According to the company, The AI-based intuitive food companion, which will be rolled out in phases, is designed to cater to users' ever-changing preferences, dietary needs, and moods. Zomato said that its AI-powered companion has a multiple-agent framework, which equips the tool with various prompts for different tasks.
For instance, Zomato AI will present a widget listing all the restaurants serving one's desired dish. Interestingly, The chatbot also suggests a list of popular dishes or restaurants for customers unsure of what to order.
In addition, the chatbot aims to enhance the user experience by offering a seamless and natural texting style. It allows customers to send multiple messages and claims to respond almost in real time.
"Zomato AI is designed to be users' ultimate foodie friend. It's equipped to answer tough questions like 'What should I eat when I'm hungover?' or 'Can I eat something that is high protein and low carb?'" Satisfying users' craving, Zomato AI helps in discovering the perfect dishes for their rumbling stomach," the food tech giant in a statement.
According to Forbes, the AI market was valued at $95.6 billion in 2021 and is projected to reach $1.8 trillion by 2030, indicating the vast potential and benefits of AI adoption.
Also Read: