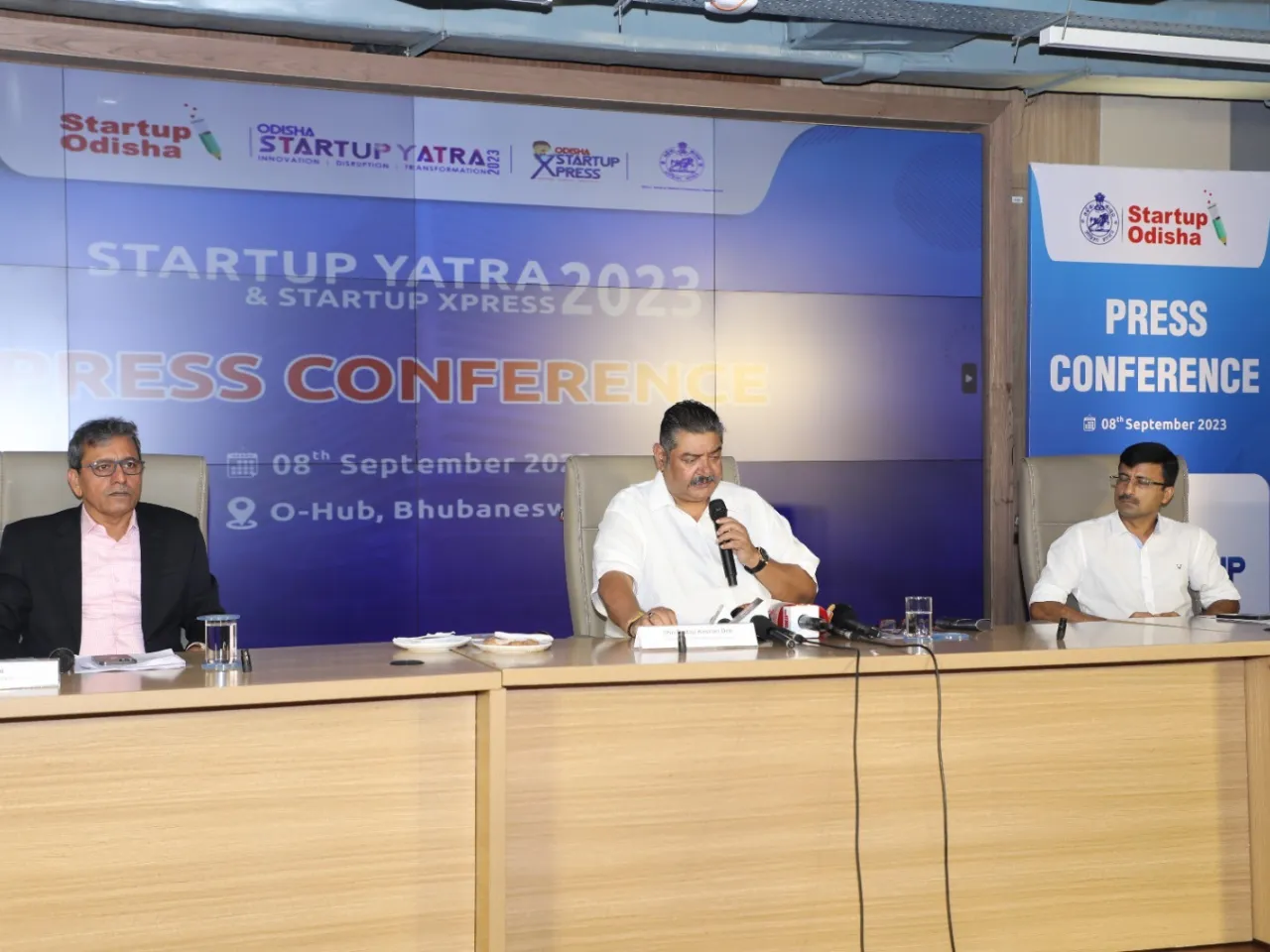 Startup Odisha, an initiative of the MSME Department, Government of Odisha, has announced the launch of Odisha Startup Yatra and Startup Express 2023.
According to a statement, the initiative aims to guide and empower young individuals at the grassroots level in the fields of innovation and entrepreneurship.
Through a range of engaging activities, including Van Camps and Boot Camps for scouting innovative ideas, Startup Odisha plans to collaborate with educational institutions across all 30 districts in Odisha. This collaboration will involve over 200 colleges and 60 schools, potentially impacting more than 25,000 students.
As part of these initiatives, Startup Odisha will organize over 200 van camps at colleges and 60 van camps at various schools, followed by more than 120 bootcamps, with the expectation of generating over 3500 ideas.
The previous edition of the Startup Odisha Yatra had notable successes, including the organization of 30 boot camps and 114 van camps across 30 districts, engaging over 100 colleges.
This initiative saw the generation of 1350 ideas from 10,270 students, with the top 22 ideas being selected for an acceleration program that culminated in a demo day where 11 finalists were awarded Rs 1 lakh each.
The forthcoming edition of the Startup Yatra aims to elevate this effort further, with plans to invite at least 50 shortlisted ideas to a 3-day acceleration program. Following this, the top 25 ideas will be invited to O-Hub for demo day, where 10 will be granted seed funding of Rs 3,00,000 each to develop their ideas into viable startup ventures. 
A dedicated mobile application has been created to gather innovative ideas from young innovators. Moreover, the top 20 ideas from Startup Xpress 2023 will be invited for final pitching, with 10 ideas being awarded a cash prize of INR 10,000 each to encourage these young students and nurture their entrepreneurial spirit.
Commenting on the significance of Startup Yatra 2023, Industries, MSME and Energy Minister, Pratap Keshari Deb, said, "As Odisha progresses towards its goal of fostering 5000 startups by 2025, the Odisha Startup Yatra and Startup Xpress 2023 will play a crucial role in bringing innovative ideas to the limelight. These initiatives, with a history of encouraging innovation and entrepreneurship and offering substantial support to women entrepreneurs, stand as a transformative experience, set to boost the growth and success of the startup ecosystem in the state."
Also Read: