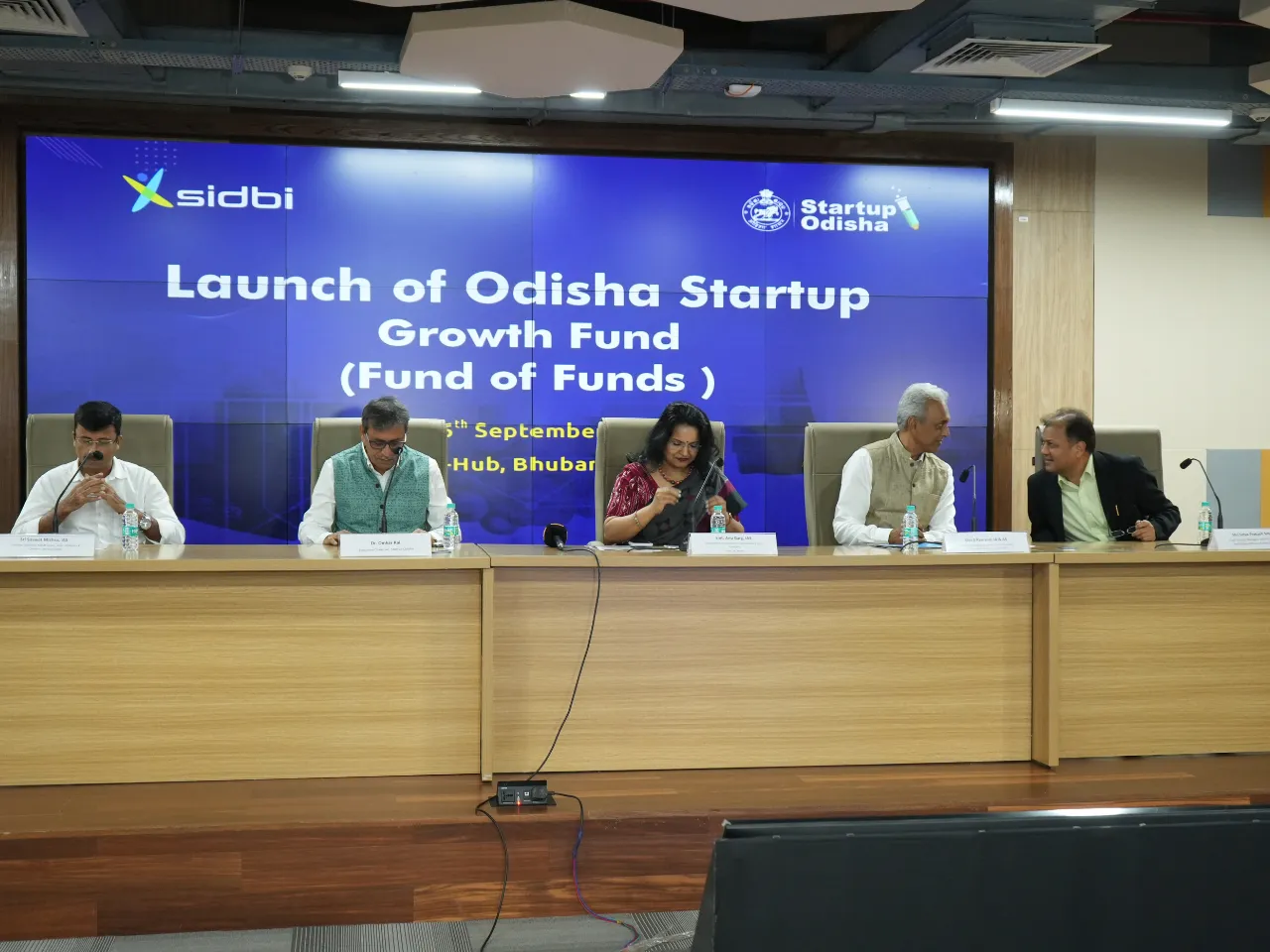 Startup Odisha, an initiative of the MSME Department of the Government of Odisha, today announced the launch of the Rs 100 Crore Odisha Startup Growth Fund (Fund of Funds) with Small Industries Development Bank of India (SIDBI) as the fund manager. 
According to the statement, When the initial corpus of Rs 100 Crore gets exhausted, the state government would consistently replenish the fund, ensuring continuous, long-term support for startups.
SIDBI will serve as the fund manager for the Odisha Startup Growth Fund (Fund of Funds), responsible for shaping its investment strategy and managing its portfolio. 
Established by the Government of Odisha as part of its Fund of Funds initiative, the OSGF is dedicated to investing Rs 100 crore over five years through Alternative Investment Funds (AIF) in Odisha-based startups. 
According to a statement, The collaboration will play a crucial role in bolstering the MSME sector, which contributes 33% to India's GDP and generates over 120 million jobs.
Statements:
Anu Garg, IAS Development Commissioner cum Additional Chief Secretary, said, "Our endeavour through the launch of Odisha Startup Growth Fund is to make Odisha the preferred destination for entrepreneurs. Odisha is at the cusp of transformational change, and the Government of Odisha aims to extend its support to initiatives like this that help the citizens of this state to grow. Together, we are paving the way for innovation to flourish, startups to thrive, and the MSME ecosystem to grow even stronger. In this dynamic environment, Startup Odisha is adding to the inclusiveness of the Odisha growth story."
Omkar Rai, Executive Chairman of Startup Odisha, said, "The Launch of Odisha Startup Growth Fund marks a pivotal moment in our mission to foster a vibrant startup ecosystem in Odisha. We are dedicated to providing our state's startups with the essential financial backing required for their growth. This fund symbolizes our unwavering commitment to nurturing innovation, catalysing job creation, and propelling our startups to succeed both at the national and global levels. We are crafting a future where Odisha would be recognized as a beacon of entrepreneurial excellence."
What is the Odisha Startup Growth Fund
Odisha Startup Growth Fund (OSGF) operates as a Fund-of-Funds Vehicle designed to offer co-investment assistance along with a centralized tracking and implementation mechanism. The predominant financial instruments utilized by OSGF prioritize equity or quasi-equity investments, reflecting its commitment to nurturing long-term growth and sustainability within the startup ecosystem.
Odisha boasts a flourishing startup landscape, home to over 1700+ dynamic startups, including 600+ women-led enterprises. This thriving ecosystem is supported by 15 nodal agencies, 27 incubators, and a centralized incubator, 'O-Hub' that provides an impressive 4 lakh sqft of incubation space.
Also Read: