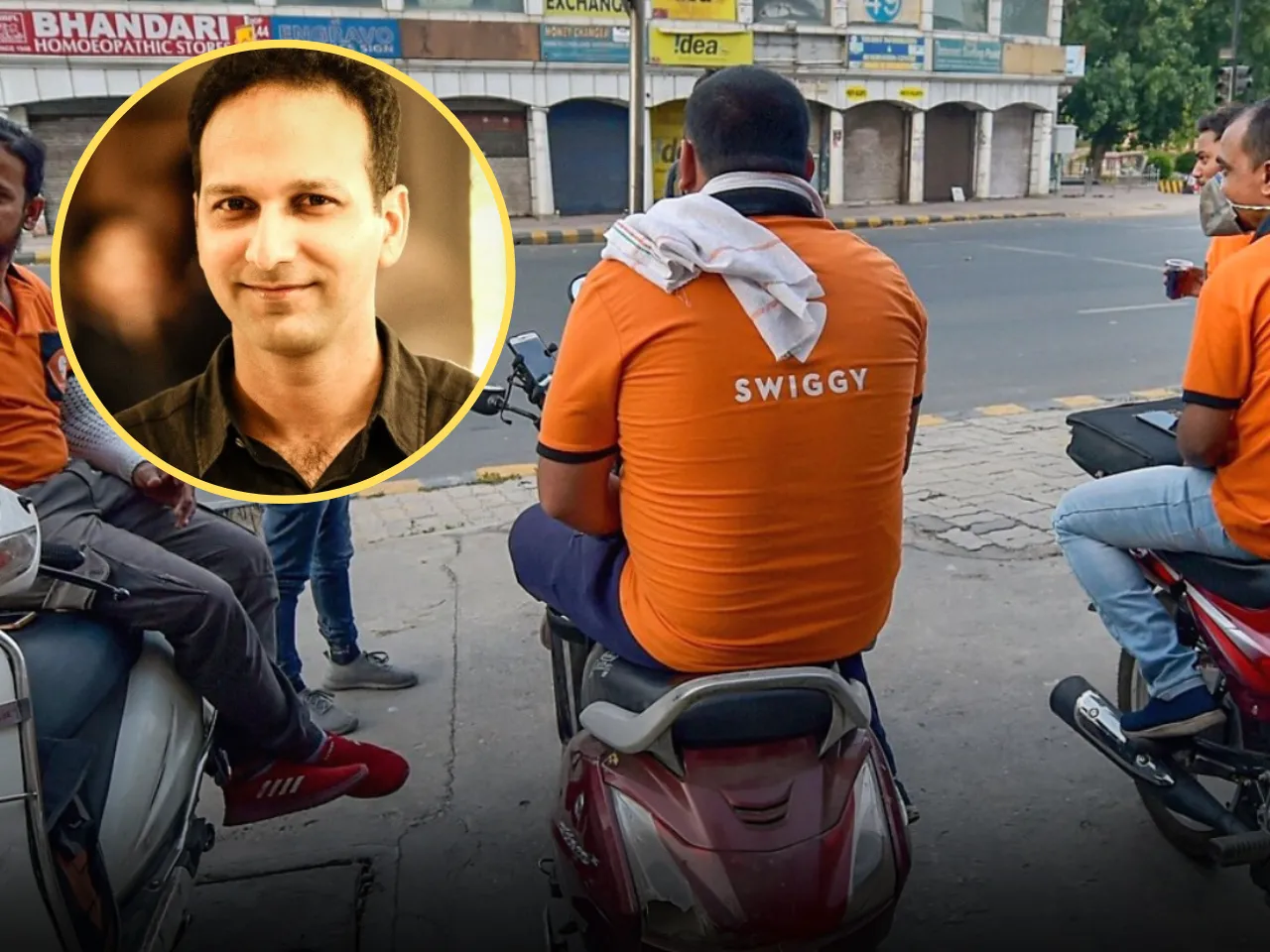 Food delivery platform Swiggy's, which battles with Zomato, Senior Vice President of Revenue and Growth, Anuj Rathi, has resigned after working for more than seven years. 
This comes after Ashish Lingamneni, the Vice President (VP) and head of brand and product marketing, and Nishad Kenkre, VP, head of revenue and growth, Instamart, also left the company.
Anuj joined Swiggy in August 2016 as the Vice president of Product, Revenue and Growth. In February 2021, he was promoted to Senior Vice President of Revenue and Growth., where he led growth marketing, customer lifecycle Management, Swiggy One, merchandising, social, design solutions, financial services, partnerships and Swiggy Labs.
He has also played multiple roles in Swiggy, including R&G head for Food marketplace and Product Management head for revenue, user growth, restaurant growth and new initiatives.
Announcing his departure from Swiggy, Anuj, in a LinkedIn post, wrote, "After a career-defining journey of 7 years with Swiggy, I've decided to hang up my boots here. It's been an amazing ride, and I couldn't be luckier to work with some of the best individuals to deliver convenience to Indians."
"When I started here, Swiggy was a 2-year-old startup - operating in a few cities and learning to deliver in a hockey-stick growth environment. Every month and every year has been a new challenge and a new learning opportunity for me professionally and personally," he wrote.
"As I look back I see how far Swiggy has come, it has already made a dent in the way many Indians expect convenience. It's amongst a small set of companies that have made a generational, transformational impact in India- and it's just getting started!," Anuj added.
Prior to joining Swiggy, Anuj held several senior-level positions in companies like Snapdeal, Walmart Global Ecommerce, and Flipkart. 
Also Read: