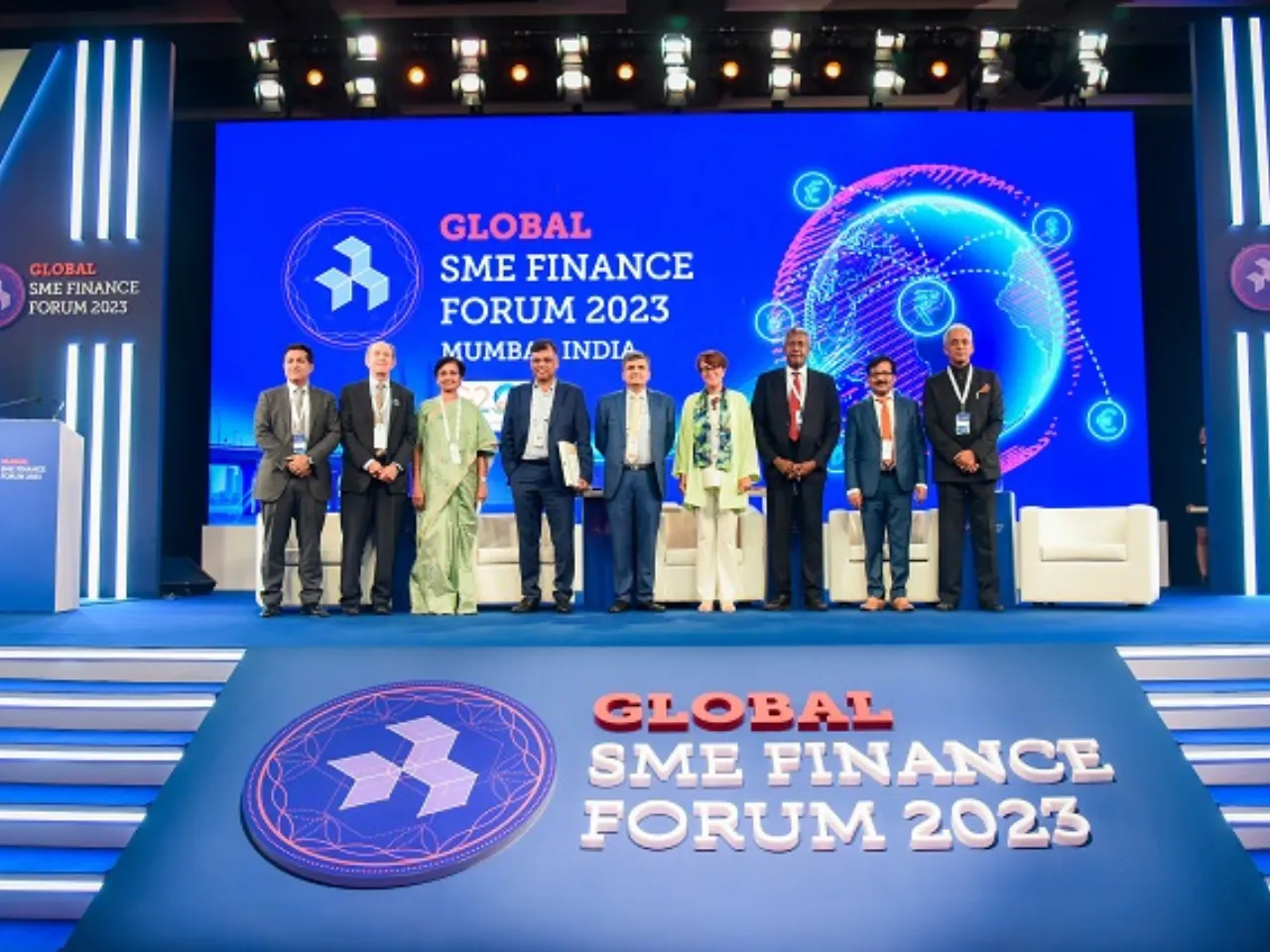 In a recent event, T. Rabi Sankar, the Deputy Governor of the Reserve Bank of India (RBI), highlighted the significant role that the Micro, Small, and Medium Enterprises (MSME) sector plays in fostering steady economic growth and generating employment opportunities. 
He emphasized that utilizing Digital Public Infrastructure (DPI) can assist MSMEs in navigating challenges such as restricted access to credit and delayed payments, thereby transforming these hurdles into growth prospects.
In his speech, Sankar accentuated the promising potential of the RBI Innovation Hub's initiative to create a seamless credit public tech platform. This platform is expected to facilitate easy access to credit by ensuring the smooth transfer of essential data for credit evaluations among various stakeholders.
Ajay Seth, the Secretary of the Department of Economic Affairs, Ministry of Finance, India, said, "The G20 leaders acknowledge the crucial role of startups and MSMEs in spearheading sustainable and inclusive growth. Enhancing digital inclusivity, including promoting women's involvement in MSMEs, is a top priority. The G20's dedication to promoting financial inclusivity and productivity through DPIs reflects its commitment to nurturing a prosperous MSME sector. India is ready to collaborate with the SME Finance Forum and GPFI to capitalize on these growth opportunities, extending beyond the G20 nations."
The third day of the Global SME Finance Forum 2023 focused on creating a conducive environment for SMEs to access green finance. The discussions centred on the collaborative efforts required to establish an ecosystem that encourages SMEs to adopt sustainable practices, with a spotlight on successful real-world initiatives that have aligned SMEs with eco-friendly practices. A significant part of the conversation was dedicated to exploring the potential of digital financial ecosystems in minimizing biases against women entrepreneurs, emphasizing the need to cater to the unique requirements of women in capacity building, networking, and accessing financial services.
Shalabh Tandon, the Regional Head of Operations and Climate and Interim South Asia Director at the International Finance Corporation (IFC), expressed gratitude to all participants for the transformative discussions over the three-day forum.
He remarked, "Digital ecosystems are change-makers, with India's initiatives like UPI, Jan Dhan, and Aadhaar setting a remarkable example. The IFC, along with its partners, is committed to promoting financial inclusion. We anticipate future forums that will continue the progress initiated by this event. United, through innovation and learning, we can sculpt a more inclusive and digitally empowered financial landscape for MSMEs."
The Global SME Finance Forum 2023 served as a vital platform where experts congregated to exchange insights and strategies on leveraging digital tools and platforms to foster a more inclusive and equitable environment for SMEs, enabling them to contribute significantly to economic growth and job creation.
Also Read: