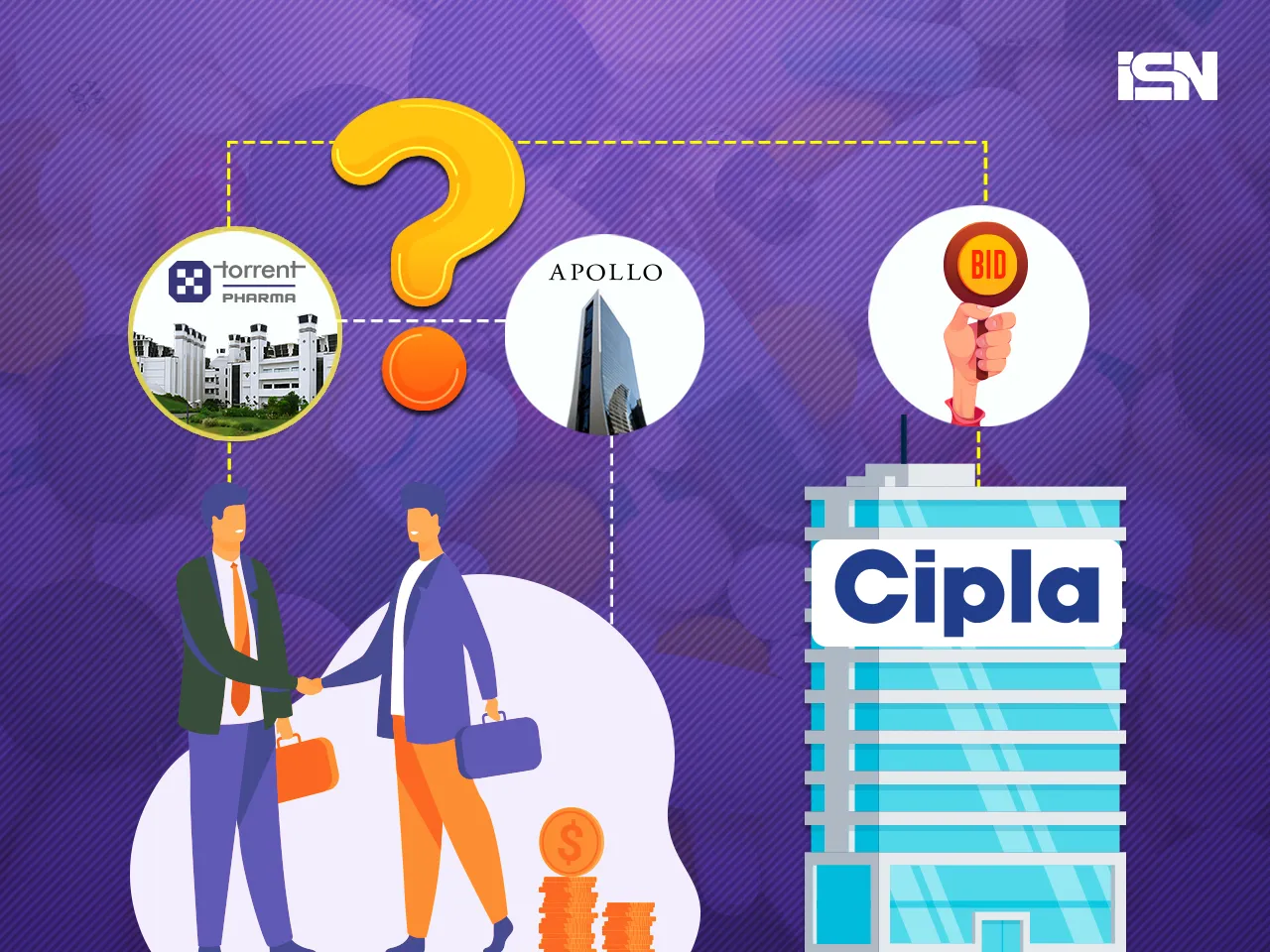 Ahmedabad-based pharma company Torrent Pharmaceuticals is reportedly in talks with CVC Capital Partners and Bain Capital, the well-known private equity funds, to raise up to $1.5 billion for Cipla, another pharma company based in Mumbai, acquisition.
The company is also in talks with Apollo Global Management for up to $1 billion loan to help fund a planned bid for the Mumbai-based pharma company.
According to a Reuters report, Torrent isn't alone interested in acquiring stakes in Cipla. A New York-based investment banking firm Blackstone also shown interest in acquiring the Mumbai-based pharma company stake.
The report said that the founding family of Cipla is likely to sell their 33.4% holding entirely, and any bid will also trigger an open offer for another 26% stake, as per Indian regulations. That translates to a $6.75 - $7 billion deal (Rs 60,000 crore), Bernstein estimated in an Aug. 30 report.
What does Cipla do?
Cipla is a Mumbai-based company with operations in international markets like North America and South Africa. The company sells generic medicines for common ailments like cold and fever. It was founded in 1935 by Khwaja Abdul Hamied and currently led by Umang Vohra. 
On the other hand, Torrent, valued at 54% less than Cipla's $11.9 billion, operates in over 40 countries. The company offers medicines for conditions such as diabetes, pain, women's health issues, cancer, and infections.
The report further said Torrent and Blackstone have reportedly placed preliminary offers to acquire Cipla. Additionally, Torrent is discussing potential debt financing options for this acquisition with international banks such as Morgan Stanley and Barclays, the report added.
Also Read: