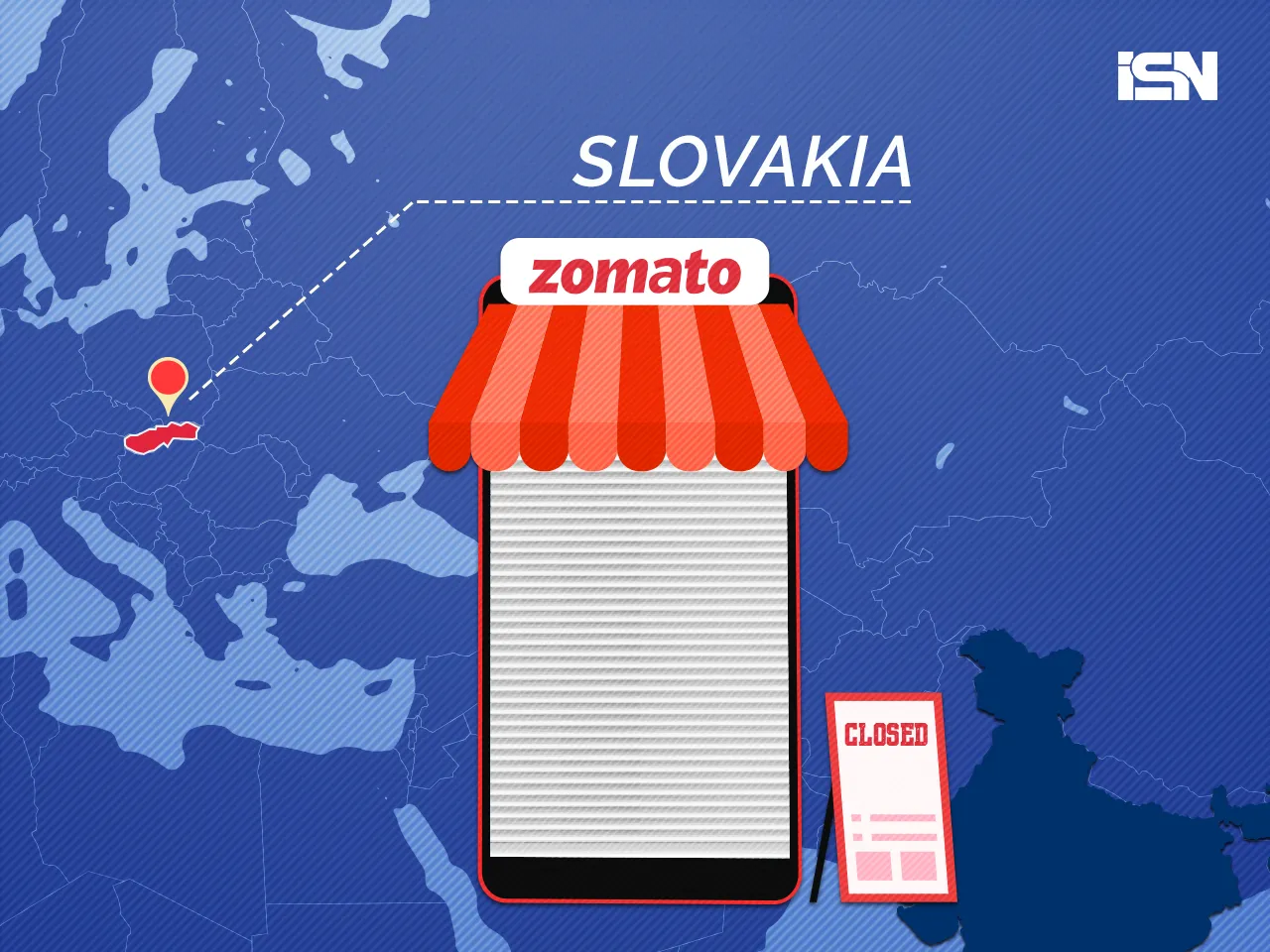 Indian food delivery giant Zomato, which battles with Swiggy, is now looking to deepen its focus on the Indian market. The company recently announced that it has initiated the liquidation proceedings for its Slovakia subsidiary 'Zomato Slovakia'.
"Pursuant to Regulation 30 of the Listing Regulations, we wish to submit that Zomato Slovakia s.r.o ("Zomato Slovakia"), step down subsidiary of Zomato Limited ("the Company") situated in the Slovak Republic, has initiated the process of liquidation on September 14, 2023," the company informed in an exchange filing.
Zomato also notified that Zomato Slovakia, which has a net worth of Rs 2.2 lakh, does not have any active business operations in the country. Hence, the dissolution of Zomato Slovakia will not affect the turnover and revenue of Zomato Limited.
The food delivery company said the liquidation process is expected to be completed within 9-12 months and is subject to requisite approvals. Apart from Slovakia, The food tech firm also liquidated subsidiaries in Portugal (Zomato Media Portugal) and New Zealand earlier this year.
The development is part of Zomato's plan to exit from small markets to continue its focus on the Indian market. Zomato, which was operating in loss for several years, reported its first-ever profit of Rs 2 crore in the first quarter of FY24.
Also Read: