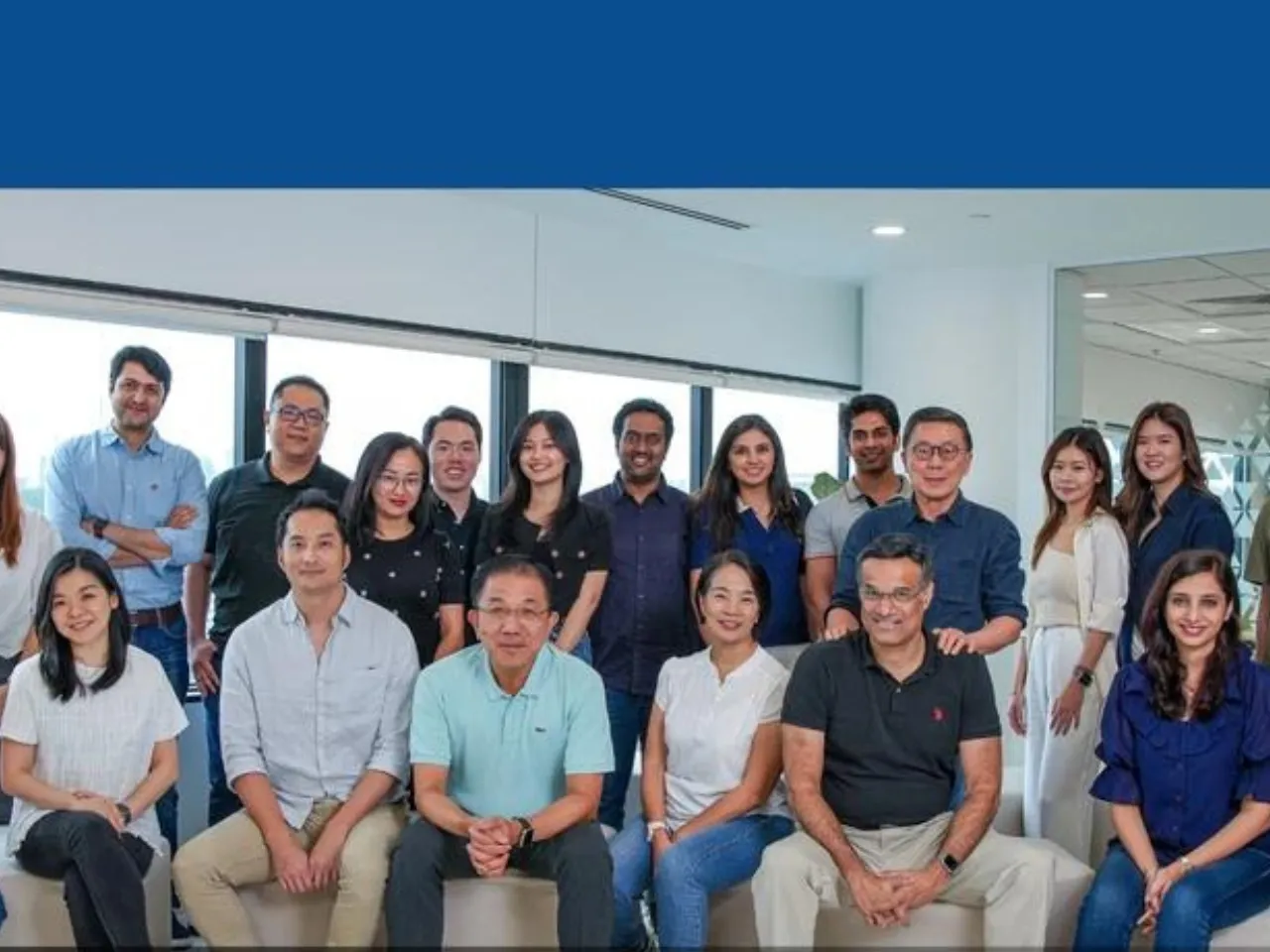 Vertex Ventures Southeast Asia and India has concluded its fifth funding round, raising $541 million. This new fund, VVSEAI Fund V, surpasses its predecessor, VVSEAI Fund IV, raised in 2019 by a significant 80%.
This fundraising achievement comes in the wake of impressive cash-on-cash returns from VVSEAI's portfolio, which witnessed prosperous exits from investments in several companies, including Grab, FirstCry, and XPressBees, among others.
Who backs the new VVSEAI Fund V
VVSEAI Fund V is backed by existing and new Limited Partners, including sovereign wealth funds, financial institutions, corporates and family offices across Asia and Europe. New Limited Partners who are joining this venture are the Japan Investment Corporation (JIC), International Finance Corporation (IFC), and DEG (German Development Finance Institution).
Ben Mathias, Managing Partner of Vertex Ventures Southeast Asia and India, said, "Our earlier funds have had superior cash-on-cash returns and are outperforming benchmarks. This track record led most of our investors from VVSEAI Fund IV to return as investors in VVSEAI Fund V and increase their allocation. In addition, we expanded our total investor base significantly and are happy to welcome all our Limited Partners."
Vertex has notable Indian unicorns
Chua Joo Hock, Managing Partner of Vertex Ventures Southeast Asia and India, added, "We continue to be bullish about the tech startup opportunities in this region as we see the ecosystem evolving deeper and becoming more mature. We have been an early, and in many cases, the first institutional investor in successful Southeast Asian and Indian startup companies."
Chua said the firm will continue to invest selectively and judiciously. It has backed unicorns, including Grab, PatSnap, Nium, FirstCry, Xpresbees, and Licious. "We do not believe in being a prolific investor, but in closely partnering founders and supporting them throughout their journey through ups or downs," he said.
According to a firm's statement, The fund corpus includes a dedicated co-investment envelope of $50 million for co-investing alongside the main fund in startups led by women founders.
The firm said the initiative aligns with the fund's goal to bolster the presence of women entrepreneurs, a commitment echoed by Rohit Sipahimalani, CIO of Temasek and Board Member of Vertex Holdings.
VVSEAI, with a primary focus on regions including Singapore, India, and Indonesia, is investing in high-growth startups seeking their initial round of institutional venture capital funding.
The investment has made more than 80 investments
The firm said it has made more than 80 investments and will continue its strategy of investing in early-stage technology and technology-enabled companies in sectors such as Enterprise Technology, Financial Technology, Consumer Internet, Digital Health, Sustainability, Mobility and others.
It has 8 investing partners with a total of 22 investing staff across its offices in Singapore, Bangalore, Jakarta, Bangkok, Ho Chi Minh and Gurgaon.
Also Read: