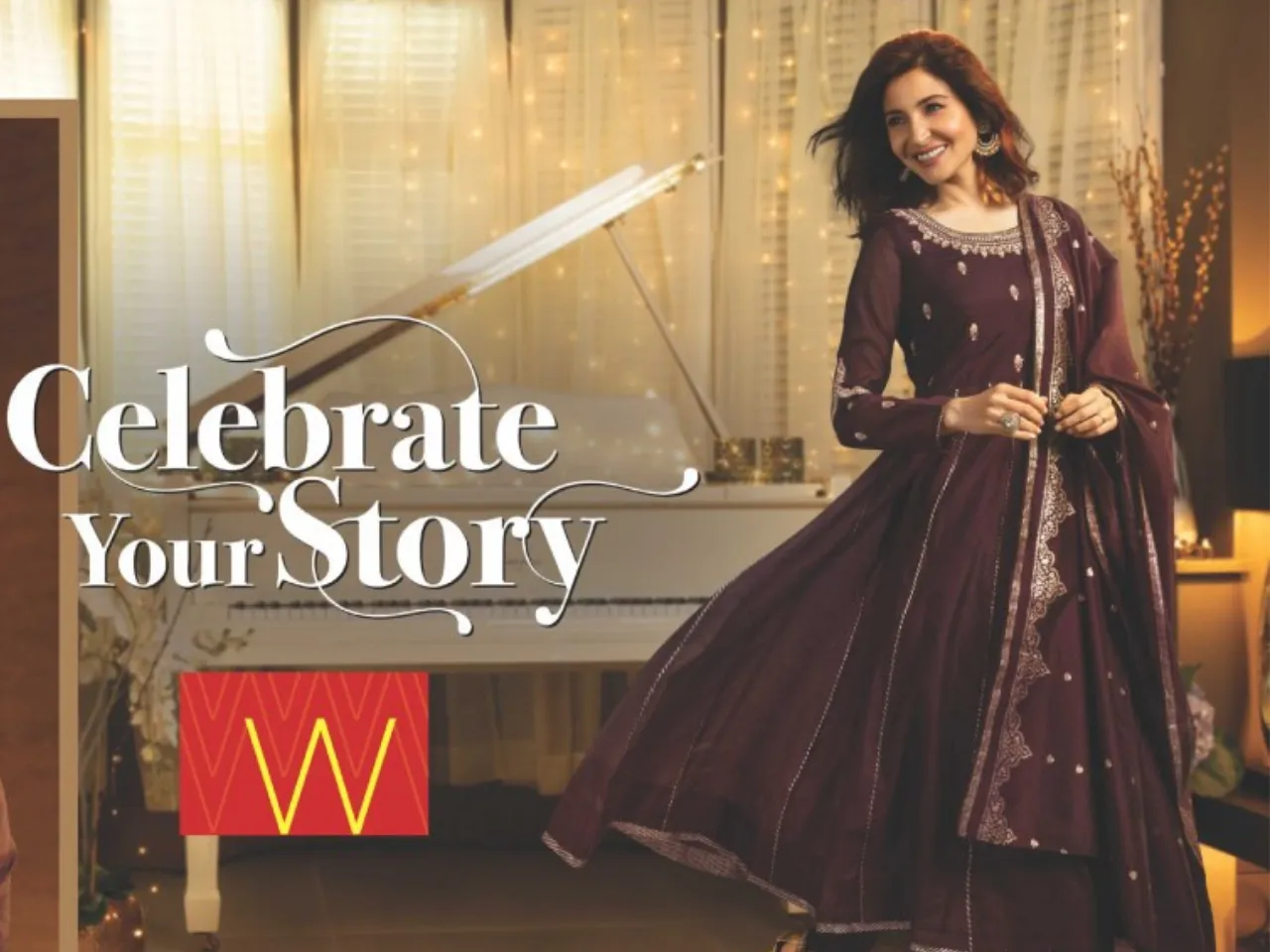 Homegrown women's fashion brand, W, has onboarded Bollywood actor and entrepreneur Anushka Sharma as its brand ambassador for its forthcoming high-impact festive campaign.
What is the campaign about?
According to the company's statement, The campaign revolves around the idea that every festival carries a unique story, much like the stories of women themselves. It encapsulates the notion that women are at the heart of every celebration, encouraging them to embrace their individuality and 'Celebrate your story.'
The 'Celebrate Your Story' campaign is set to make its grand debut on September 6th. Fashion enthusiasts and trendsetters can explore the complete festive collection at exclusive W outlets as well as online at wforwoman.com.
The collection will be available at prominent large-format stores, multi-brand outlets, and online retailers, ensuring convenient access for fashion-forward consumers across the country, the company said.
Why Anushka Sharma?
Anant Daga, Managing Director of TCNS Clothing Co Ltd, said, "Anushka's vibrant personality and strong individuality harmonize perfectly with the brand's essence. Anushka personifies the inspiring and accomplished modern woman, effortlessly navigating diverse roles and embodying the true spirit of the W woman. Our festive collection, introduced alongside this campaign, takes on a fresh identity—a brand-new avatar. We are thrilled to welcome Anushka as the W woman."
The new festive collection from W offers a wide variety of clothing items, including Anarkalis, festive sets, and dresses.
The company added that the collection is made with carefully selected fabrics to enhance the festive feel. It includes outfits made with shiny metallic trims, soft velvet materials with subtle sequin decorations, and colourful woven patterns with mirror and detailed thread work, adding a rich mix of textures and decorative elements to the collection.
Also Read: