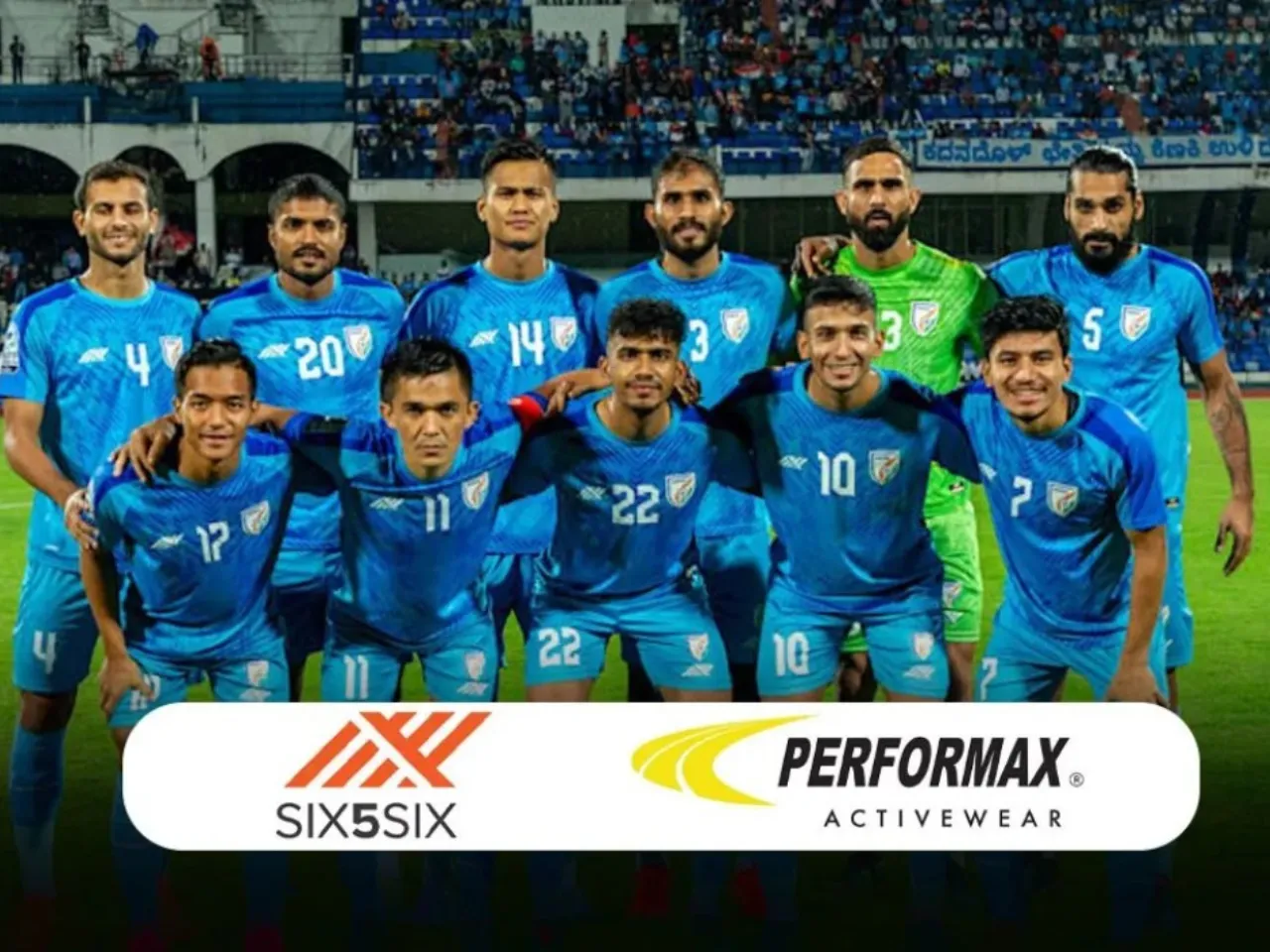 Reliance Retail-owned sportswear brand Performax has formed a strategic partnership with the All India Football Federation (AIFF), becoming the official kit and merchandise sponsor for the Indian football team.
What does this partnership mean for Performax?
According to the company's statement, The partnership allows Performax to be the exclusive creator of kits for all types of games.
The brand also becomes the only provider of match, travel, and training outfits for the AIFF, covering the men's, women's, and youth teams. Moreover, It has the right to produce and sell these items as the official merchandise sponsor.
The new unique kit will be unveiled when the Blue Tigers play in the 49th King's Cup 2023, which is set to happen in Thailand from September 7 to 10. Team India will first compete against Iraq in this event, the company said.
The growth of India in the sports field
The sport of football transcends boundaries and demographics. With India hosting numerous high-quality tournaments and facilities, including the Indian Super League (ISL) and the Reliance Foundation Young Champs (RFYC) academy, football is poised to attract a growing number of youngsters and set new standards.
The partnership between AIFF and Performax underscores the brand's steadfast commitment to propelling Indian sports to global recognition, the company added.
How big is Reliance Retail's Performax
Performax Activewear is a Reliance Retail-owned brand that offers an extensive range of products, including apparel, footwear, and accessories tailored for various disciplines such as running, training, racquet sports, and more.
The brand has a presence in more than 1,500 stores nationwide. Besides, The brand is also available on popular online shopping platforms like Ajio and JioMart. Over the past year, Performax has forged partnerships with prominent athletes, including Jasprit Bumrah, Ravi Dahiya, Harmilan Kaur, Manu Bhaker, Ridhi Phor, Yogesh Kathuniya, and Pramod Bhagat.
Reliance Retail operates India's largest retail business with a network of over 18,500 stores and digital commerce platforms across grocery, consumer electronics, fashion and lifestyle, and pharma.
What does Reliance Retail say about this partnership
Akhilesh Prasad, President and CEO of Reliance Retail – Fashion and Lifestyle, said, "We are delighted to announce our partnership with AIFF. Football holds immense potential in India, and we anticipate the Indian football team's rise in the years ahead. This collaboration aligns with our vision to make sports accessible in India through Performax."
Nitesh Kumar, CEO of Performax and Trends Footwear, highlighted this association as part of a series of initiatives aimed at establishing Performax as the preferred activewear brand for their customers.
Also Read: