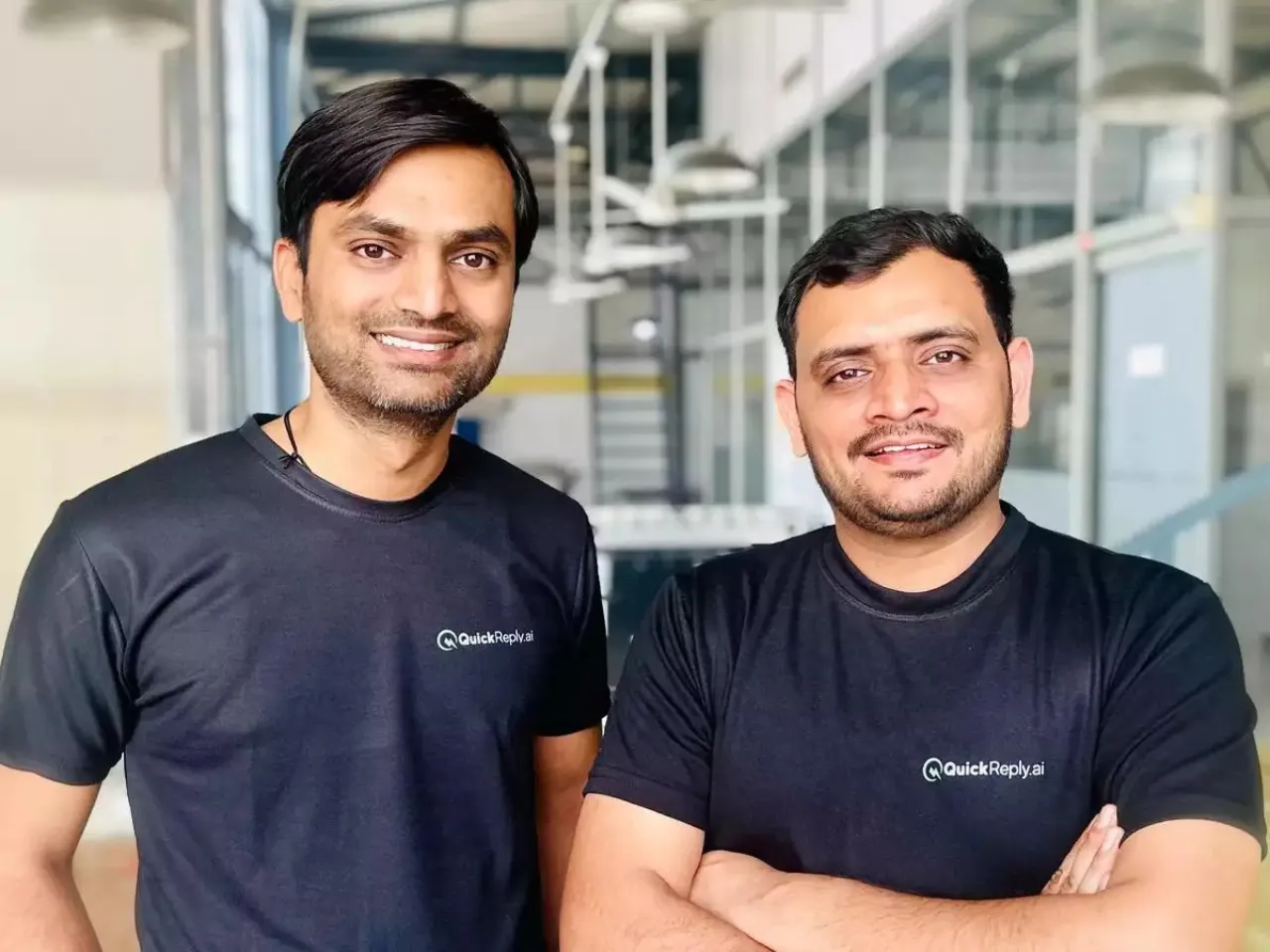 WhatsApp marketing and automation startup QuickReply.ai has raised $1.14 million in a seed  funding round led by Leo Capital. The round also saw participation from Pentathlon Ventures, GSF and entrepreneurs and angel investors such as Deepak Diwakar (Co-founder, MindTickle), Azhar Iqubal (Co-founder & CEO, Inshorts), and Dinesh Agarwal (Founder and CEO, Indiamart).
The startup plans to infuse the raised capital towards talent acquisition, product development, bolstering its tech infrastructure, and research and development. It also plans to invest in marketing and expanding globally in regions like the Middle East, Southeast Asia, Latin America, and Europe, over the next two years.
Founded in 2021 by Himanshu Gupta and Hridayesh Gupta, QuickReply.ai offers an end-to-end WhatsApp engagement tool for D2C Brands and online stores. 
Statements:
QuickReply.ai's Co-founder and CEO, Himanshu Gupta said, "Gaining early traction across India, our product has been integrated as a core customer engagement and retention tool, by over 250 businesses. Following extensive growth over the last 18 months, this seed funding will be significant for us to further strengthen our proposition and drive innovation at a more rapid pace." 
Hridayesh Gupta, Co-founder and CTO, QuickReply.ai also commented as he said, "As a company operating in the communication-tech space, we recognize that WhatsApp is poised to disrupt traditional methods of business communication such as SMS, email, and push notifications. By leveraging the unique capabilities of WhatsApp, we believe that we can empower businesses to build stronger and more personalised relationships with their customers. We are delighted to be at the forefront of this evolution in the messaging industry, and excited about the opportunities it presents."
Also Read: