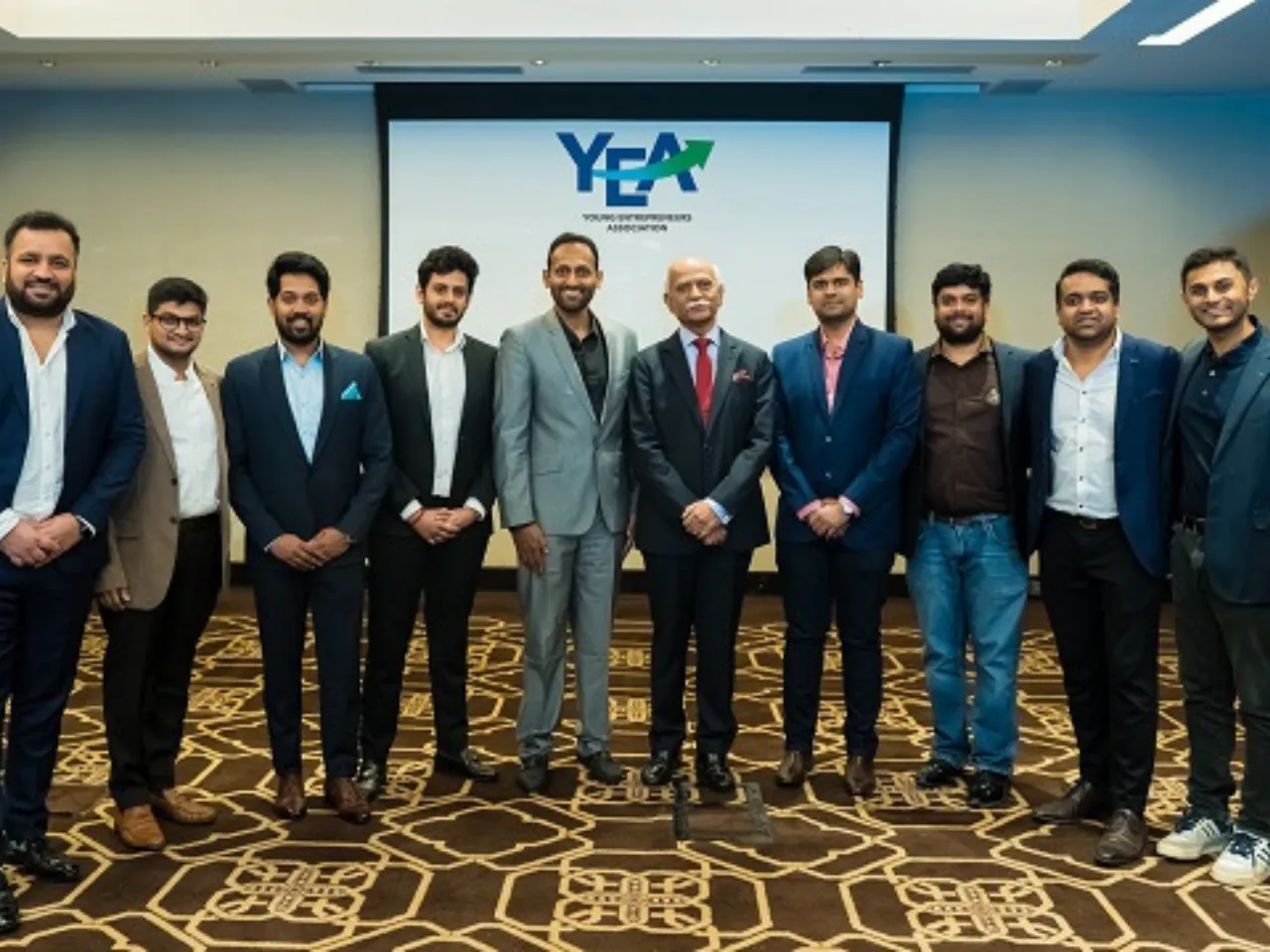 The Young Entrepreneurs Association (YEA) of Hyderabad has unveiled its new logo and launched a Rs 5 crore fund for startups.
YEA Hyderabad partners with T-Hub
Additionally, YEA Hyderabad has also formed strategic partnerships with T-Hub with the aim of identifying and nurturing promising startups in the region. The association, unique in its exclusive focus on individuals aged 25 to 37, continues to be a pivotal force in cultivating entrepreneurship, operating under the principles of "Meet, Connect, and Grow", according to a statement.
BVR Mohan Reddy, Founder and Executive Chairman of Cyien, said the importance of creating significant value and achieving exponential growth, stating that this is the future – "living the brand."
Reddy emphasized that what truly matters is the value an association can create and its resulting brand value. He cited Cyient's rebranding as an example, highlighting the significance of investing in visualizing, building, and creating brand value.
Subhakar Alapati, President of YEA Hyderabad, said, "Today marks a significant milestone in our journey. With our new logo, and a startup fund, YEA Hyderabad is poised to redefine entrepreneurship and foster win-win entrepreneur-to-entrepreneur networking like never before. We are committed to nurturing the spirit of entrepreneurship among our members and the broader community, ensuring a vibrant and dynamic entrepreneurial landscape in Hyderabad."
YEA Hyderabad claims to have 80 members and has plans to expand to 120, maintaining its exclusivity through a meticulous selection process based on entrepreneurs' active involvement and achievements in business.
The Young Entrepreneur Association, Hyderabad, had set an enrolment target of 15 members for each year; for the current year, the target is already achieved as soon as it was opened.
YEA's Membership is available to entrepreneurs of the first, second, and third generations, aged between 25 and 37, with a mandatory relinquishment of membership at the age of 45.
Also Read: